Reliance Industries AGM: Key Highlights and Updates
Reliance's 46th AGM reveals robust financials, green goals, Jio advancements, and bold ventures, reinforcing its leadership in India's business landscape.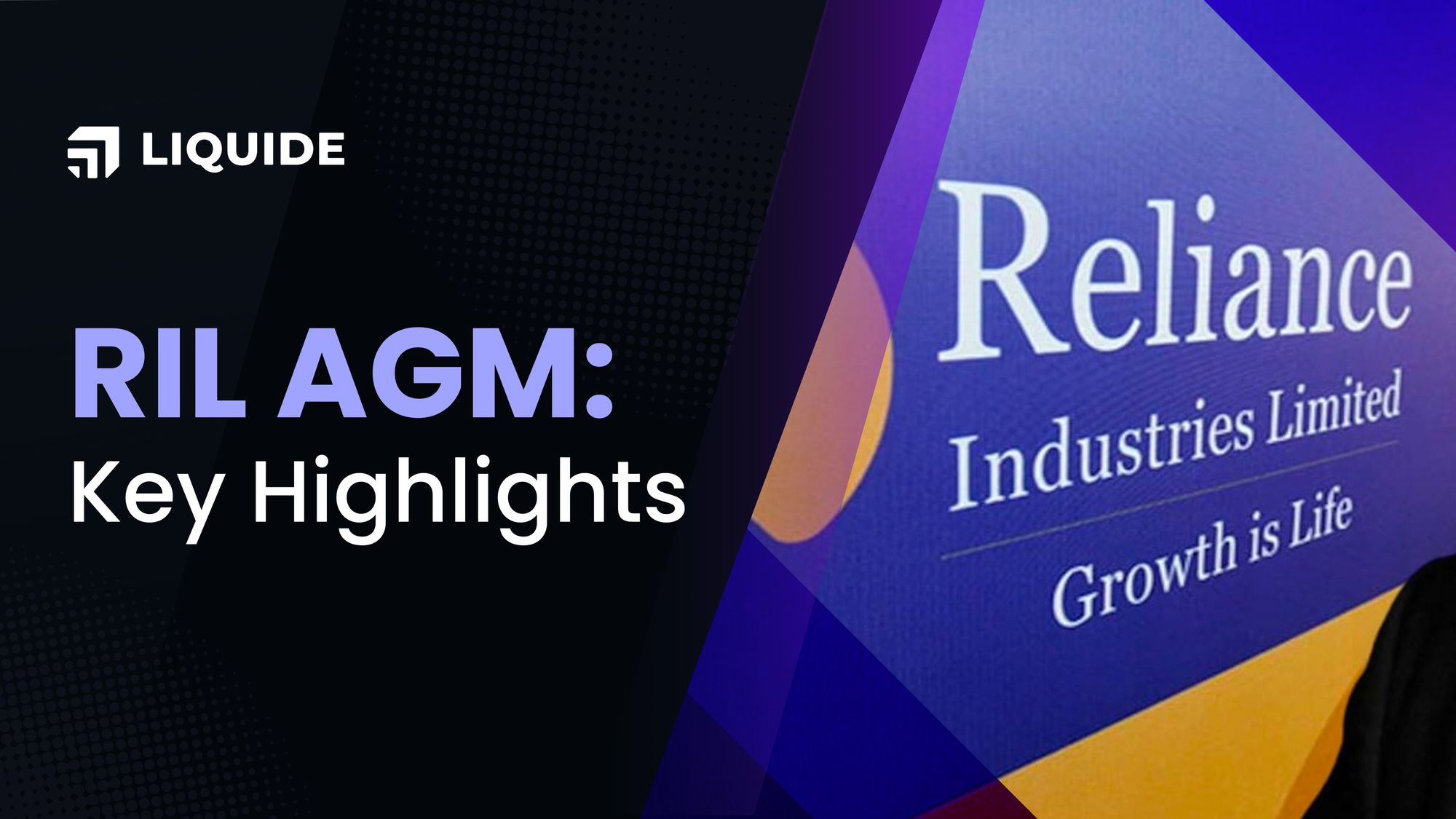 The highly anticipated 46th Annual General Meeting (AGM) of Reliance Industries took place on August 28, 2023, and brought a flurry of announcements, insights, and updates about the conglomerate's various businesses. Here is a summary of the key highlights and updates announced at the event:
Financial Performance and Changes in RIL Board
Mukesh Ambani, Chairman and Managing Director of Reliance Industries, began the AGM by providing an overview of the company's financial performance. Reliance Industries achieved a consolidated revenue of Rs 9,74,864 crore in the fiscal year 2022-23. The company's EBITDA for the year stood at Rs 1,53,920 crore. The net profit was Rs 73,670 crore.

Meanwhile, the company's board of directors accepted the resignation of Nita Ambani from her position while approving the appointments of Isha Ambani, Akash Ambani, and Anant Ambani as Non-Executive Directors of the company. Their positions will be effective from the date they commence their roles following shareholder approval. Mukesh Ambani will continue as Chairman and Managing Director for the next five years.
New Energy Manufacturing Ecosystem
One of the most significant announcements revolved around Reliance's commitment to building a new energy manufacturing ecosystem. The company aims to deploy Rs 75,000 crore to establish 100 Compressed Bio-Gas (CBG) plants within the next five years. This ambitious initiative is expected to reduce carbon emissions, produce organic matter, and contribute to India's efforts to achieve sustainable energy solutions.
Net Carbon Zero and Green Initiatives
Reliance Industries is making significant progress towards sustainability. The Group is accelerating its journey to net zero carbon by 2035 through renewable energy and bioenergy. Ambani mentioned the revival of gas production from the KG-D6 block and the aim to enhance gas production to 30 million standard cubic meters per day, contributing to clean energy production and reducing imports.
Jio's Growth and Innovations
Ambani highlighted Jio's pivotal role in India's digital transformation. A striking 85% of the total 5G cells operational in India are in Jio's network. Per-user data consumption has also surged, with an average monthly consumption of over 25 GB.

Ambani introduced the budget-friendly Jio Bharat smartphone, priced at just Rs 999. Further, the company plans to launch Jio AirFiber on September 19, a service that aspires to reach 100 million households, offering a fiber-like experience using 5G technology.

Reliance also introduced its Jio Smart Home services, an all-in-one app for smart homes. Notably, more than 80% of India's data consumption occurs indoors.
Reliance Retail Ventures
FY23 was a landmark year for Reliance Retail Ventures, surpassing 100 crore transactions and receiving over 78 crore footfalls. The number of registered customers increased to 25 crore. The company now serves over 30% of India's addressable population.

Reliance Retail Ventures' expansion and focus on customer segments has attracted attention, particularly new retail formats and the rapidly growing 'Independence' brand in North India.
Jio Financial Services To Enter Insurance
The AGM provided an insight into the potential of Jio Financial Services (JFS), with discussions on expansion plans, and entry into various financial sectors. Ambani announced Jio Financial Services' foray into the insurance sector.

Furthermore, JFS and the US-based Blackrock are set to establish a 50:50 joint venture, introducing an asset management business named Jio BlackRock. The products under JFS will also incorporate features such as blockchain-based platforms and Central Bank Digital Currency.

Future-Ready Strategies
The AGM highlighted Reliance's strategies for the future, including innovation, green energy, and expansion into the global market. The company's focus on prudent capital allocation, operational discipline, and growth-oriented initiatives has made it a key player in the Indian economic landscape.
In conclusion, the 46th AGM of Reliance Industries demonstrated the group's strong financial performance, strategic vision, and commitment to sustainable growth. With ambitious initiatives in renewable energy, 5G deployment, and financial services, Reliance Industries continues to be the driving force in India's business scenario.
Brokerage Targets post-RIL AGM
After the RIL AGM, brokerages have revised their targets for Reliance Industries.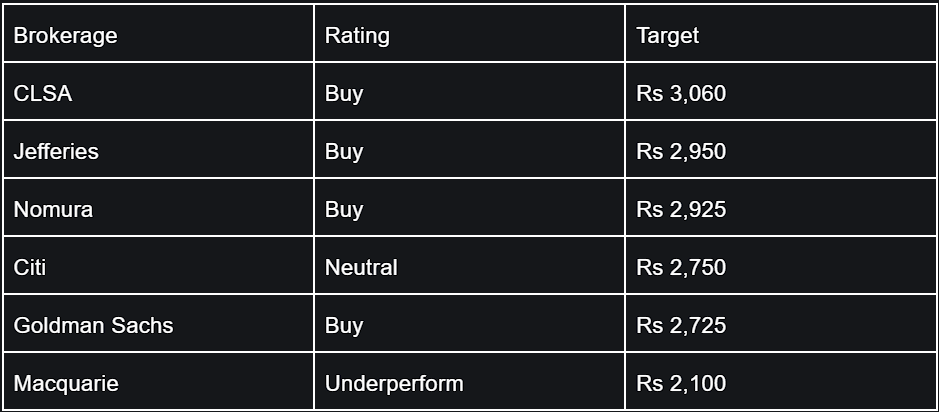 Stay updated with the latest developments in the business world by staying connected with Liquide. Unlock valuable insights and expert analyses to make informed investment decisions. With LiMo, our AI-powered platform, you can access personalized trade setups, portfolio evaluations, and expert support. Whether you're interested in Reliance Industries' AGM takeaways or other market trends, Liquide has you covered. Download the Liquide app from the Apple Appstore or Google Play Store today and embark on your investment journey with confidence. Your financial growth starts here.