Evaluating Vishnu Prakash R Punglia's IPO: Should You Subscribe?
Get a detailed overview of Vishnu Prakash R Punglia's IPO, including GMP, verdict, issue details, and the company's strengths and risks.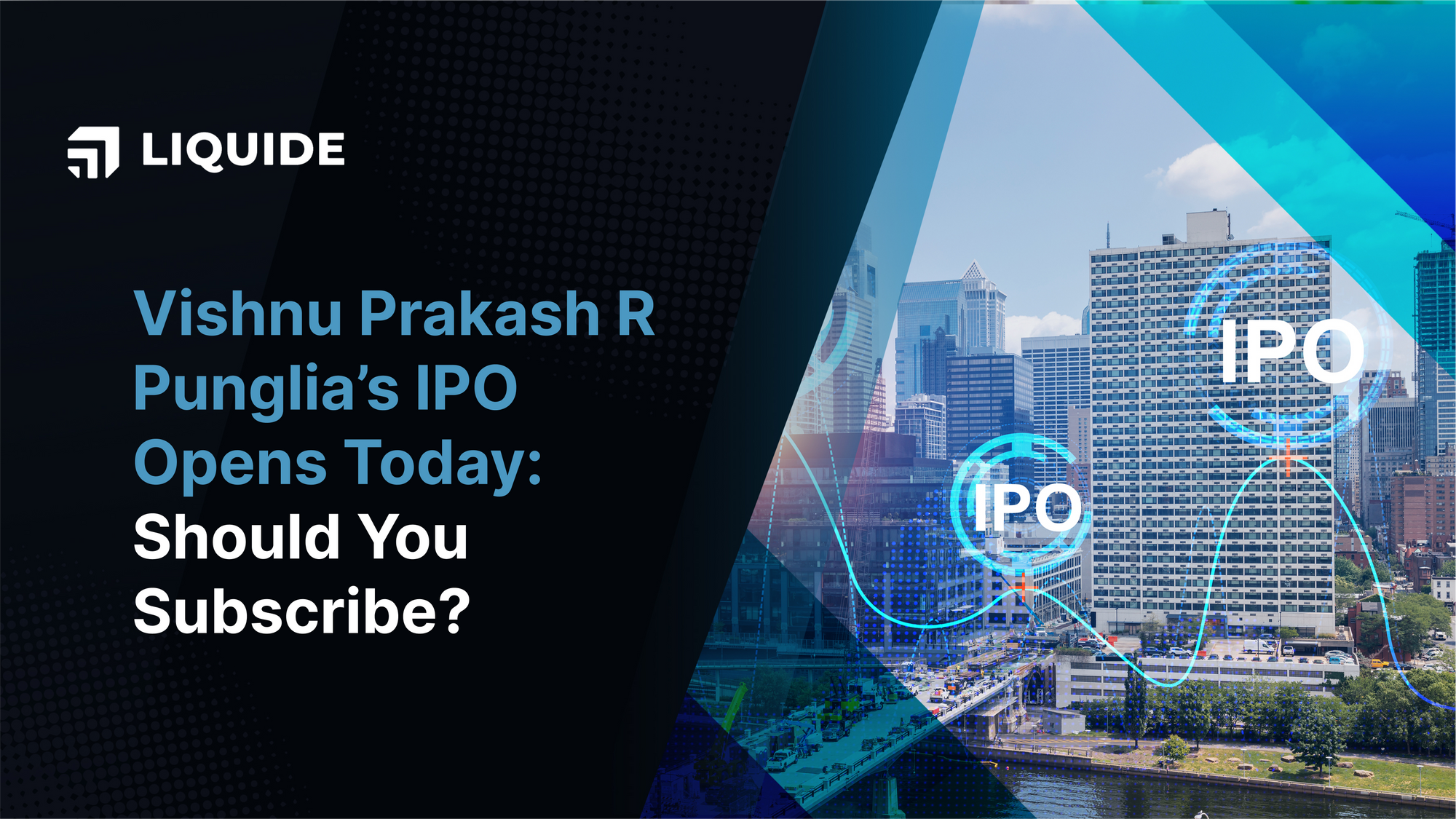 The IPO of Vishnu Prakash R Punglia Ltd (VPRPL) opens today August 24 and closes on Monday, August 28. The IPO is entirely a fresh issue of up to 3.12 crore equity shares, valuing up to Rs 308.88 crore at the top of the price range. The price band for the IPO has been set at Rs 94–99 per share. Of the issue proceeds, Rs 62 crore will be utilised for procuring new capital equipment/machinery, Rs 150 crore for working capital needs, and the balance for general corporate purposes.
Before the IPO's launch, the Jodhpur-based firm garnered Rs 91.77 crore from anchor investors on Wednesday. Notable participants in the anchor round included Quant Mutual Fund, Kotak Mahindra Life Insurance Company, Max Life Insurance Company, BNP Paribas, Societe Generale, and Minerva Emerging Opportunities Fund, among others.
Market insiders have noted that VPRPL shares have begun trading in the unlisted stock market, with shares currently enjoying a premium of Rs 54 (i.e. 55% premium) in the grey market.
Company Overview
Incorporated on August 14, 1986, with Mr Manohar Lal Punglia at the helm as MD, VPRPL is an ISO 9001:2015 certified EPC expert, specializing in various infrastructure projects across 9 states and 1 union territory in India. Its operational segments include Water Supply, Railways, Roads, and Irrigation Network projects.
The company has a stellar track record. Between FY21-23, it showcased a strong CAGR of 55% in Revenue, 86% in EBITDA, and 119% in PAT. Their return ratios are equally remarkable. For FY23, it reported an impressive Return on Equity of 38.3% and a Return on Capital Employed of 33.7%.
Additionally, as of July 15, its order book stood at Rs 3,799.53 crore, which is around 3.2 times its FY23 turnover, providing strong revenue visibility.
Risk Considerations
Regional Instability: 10% of their order backlog is from Manipur, a region currently grappling with ethnic tensions, which may lead to project delays and payment issues.
Cash flow concerns: The company registered negative cash flow from operations in FY22 and FY23, which could impact operational efficiency.
The Verdict: Subscribe
The company showcases significant growth in revenues and earnings, alongside impressive return ratios and healthy margins. From a valuation standpoint too, the IPO seems fairly priced. The P/E multiple works out to 13.6x on post-issue capital, which is lower than its peers. Additionally, the grey market premium (GMP) for the issue indicates a premium listing, making it appealing for investors seeking listing gains.
Given the company's sturdy order book, efficient operational capabilities, sound financial health, strong industry tailwinds and attractive valuations, it would be prudent for investors to subscribe to this IPO for the long term.
Discover a new level of informed investment decision-making with Liquide, your ultimate financial ally. Unlock the power of LiMo, our AI-driven trade setups, portfolio health evaluations, expert hotline support, and comprehensive market analysis. No matter if you're a seasoned investor or a beginner, Liquide's intuitive interface and expert guidance empower you to optimize your investments. Seize potential opportunities – get the Liquide app on the Apple Appstore or Google Play Store now and step into your investment journey with certainty.