Unveiling the Allegations: Adani Group Faces Scrutiny Over Opaque Investments
Adani Group under scrutiny for offshore investments; stock prices impacted. Delve into the allegations, market reactions, and the conglomerate's defence.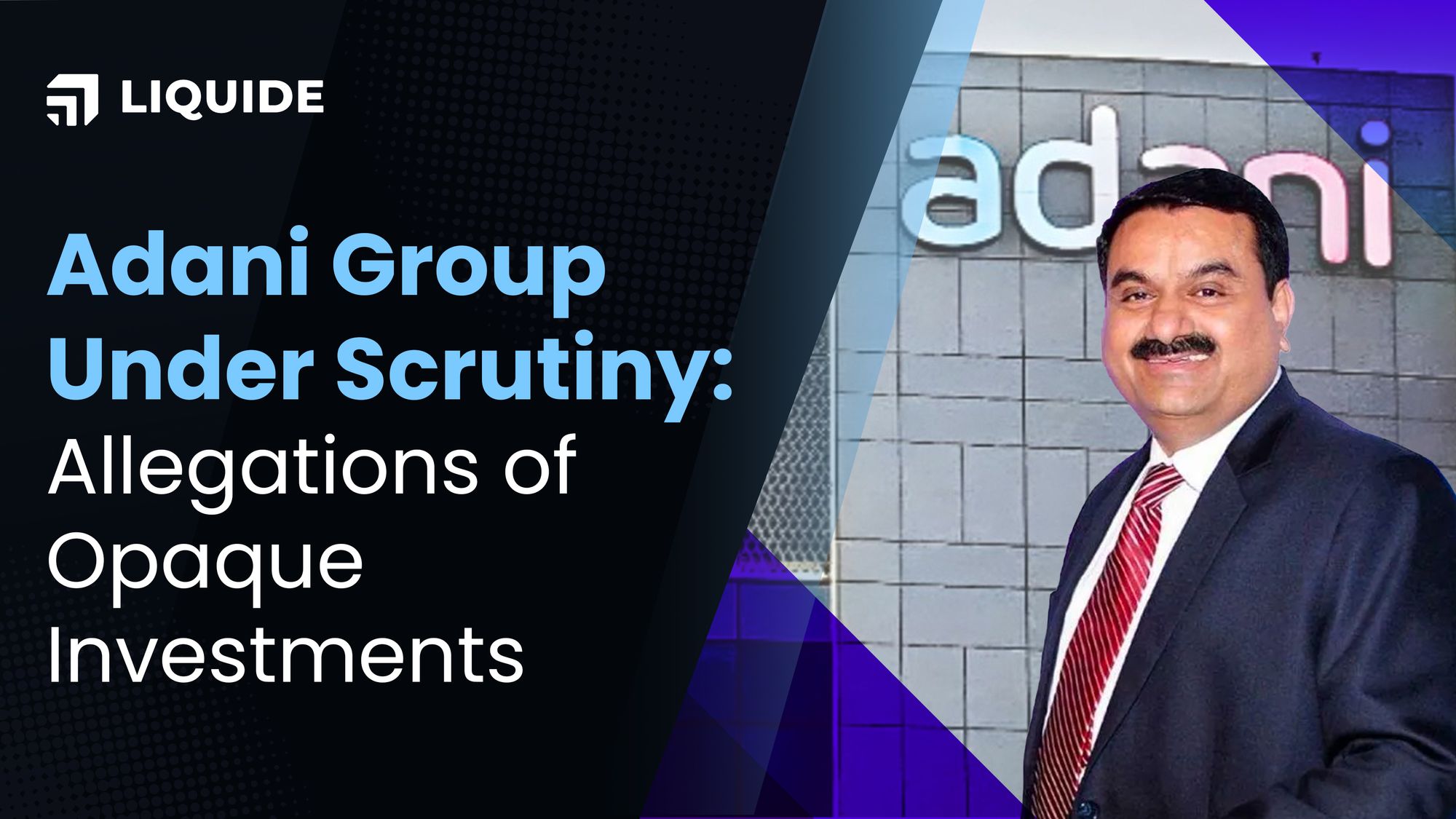 Introduction
The Adani Group, a formidable conglomerate spanning various industries, has recently found itself in the midst of a storm, with fresh allegations surfacing about its investment practices. Reports indicate that substantial investments were funnelled through "opaque" funds based in Mauritius, causing ripples in the market and raising questions about the group's transparency and corporate governance.
Allegations of Opaque Investments
The Organised Crime & Corruption Reporting Project (OCCRP), a non-profit media organisation, has released a detailed exposé, shedding light on the use of offshore structures to manipulate the Adani Group's publicly traded stocks. In a deep-dive analysis involving documents from offshore tax havens and internal communications within the group, the OCCRP unearthed instances where investors employed these structures to conceal their involvement in Adani's stock transactions.
The Alleged Companies and Ownership
Central to the allegations are four companies purportedly linked to these investments:
1. Lingo Investment Ltd (BVI): Owned by Chang Chung-Ling.
2. Gulf Arij Trading FZE (UAE): Owned by Nasser Ali Shaban Ahli.
3. Mid East Ocean Trade (Mauritius): Beneficially owned by Nasser Ali Shaban Ahli.
4. Gulf Asia Trade & Investment Ltd (BVI): Nasser Ali Shaban Ahli was identified as the "controlling person."
Market Response
As of the most recent trading session on August 31, Adani Group shares experienced a notable decline, reflecting the market's response to the allegations. Adani Ports shares witnessed a decline of 3.24%, while Adani Power shares registered a loss of over 1.9%. Furthermore, Adani Transmission and Adani Enterprises saw their share prices tumble by approximately 3.53% and 3.51%, respectively. These declines underscore the tangible impact that these allegations have had on investor sentiment and the broader market perception of the Adani Group's financial outlook.
Adani Group's Denial
In a counter to these allegations, the Adani Group has issued a statement, countering the OCCRP's claims. The group highlighted that these allegations are rooted in cases dating back a decade, which had undergone thorough investigation by relevant authorities, including an appellate tribunal and the Hon'ble Supreme Court of India. Adani Group asserts that these allegations lack a credible foundation and appear to be part of a concerted effort to manipulate stock prices.
Conclusion
The unfolding saga surrounding the Adani Group exemplifies the complexities and challenges that modern conglomerates can face. Allegations of opaque investments and offshore dealings underscore the importance of transparency and corporate governance. While the group stands firm in its denial and seeks to restore market confidence through strategic moves, the broader impact of these developments will continue to reverberate through the market. As regulatory processes unfold, stakeholders will closely monitor the outcomes and implications for the Adani Group's future.

Stay informed and navigate the dynamic world of investments with Liquide. Our AI-powered tools, like LiMo, provide you with expert insights and tailored strategies to make informed decisions. Whether you're tracking market reactions or exploring investment opportunities, Liquide empowers you with the knowledge you need. Download the Liquide app from the Apple Appstore or Google Play Store and embark on your investment journey with confidence. Your financial success starts here.