Unlock Prosperity This Diwali: Smart Investment Strategies for Indian Stock Market
Discover strategic investment opportunities this Diwali with 'Muhurat Trading' tips, focusing on India's growth sectors and balancing equity with gold.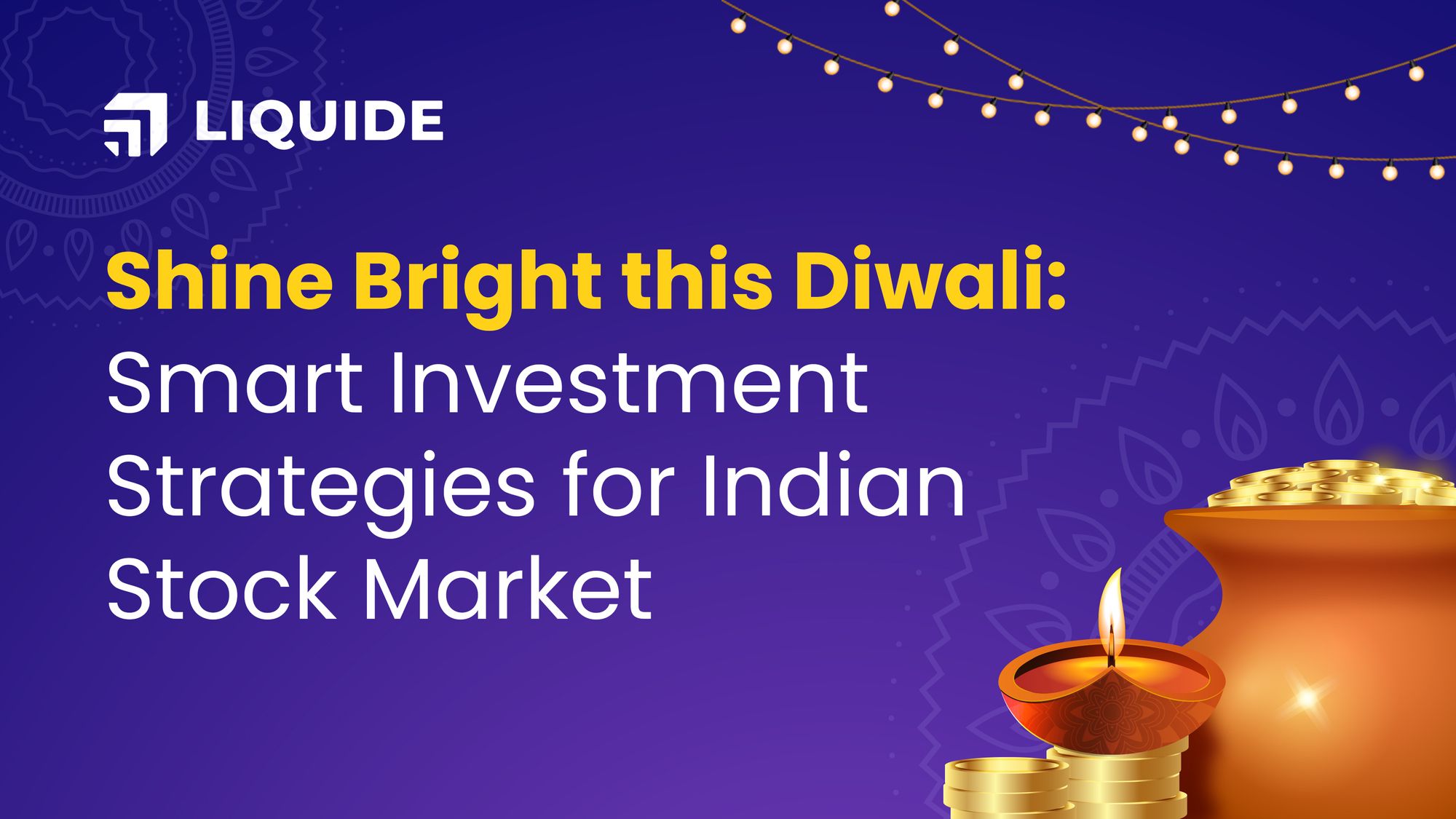 Diwali isn't just a time for tradition; it's an auspicious opportunity for astute investors to diversify their investment portfolios. As India shines as an investment hub with a promising economic forecast, Diwali can be the perfect time to consider avenues beyond traditional gold.
India's Rising Economy
India's economy is showing signs of robust health, with economic indicators suggesting stability and promising growth. With a manageable Current Account Deficit and controlled inflation rates, India is poised for a steady climb, making it an attractive market for investors. Global financial giants are also turning their focus to India. This has been further validated by JP Morgan's decision to include Indian government bonds in its Emerging Market Bond Index, potentially driving $20-30 billion in foreign investments. Investment powerhouses like Morgan Stanley, CLSA, and Nomura have also upped their investments in India, indicating a potential preference for Indian equities over those of other emerging markets.
Stock Market Outlook for Samvat 2080
The Indian stock market has soared through Samvat 2079, showcasing a resilient 9.5% growth in the Nifty index despite global headwinds, which include slowdowns in major economies, the cooling of China's growth, geopolitical unrest, and widespread hikes in interest rates. The Smallcap and Midcap indices have also seen remarkable rises of 35% and 29.5%, respectively. The Nifty 50's favourable forward P/E ratio, currently below the 5-year average, signals a potentially fruitful entry point for market investors.
Further, as we head towards the 2024 General Elections, investors may anticipate a bullish trend. The countdown to the General Elections in India typically ushers in a bullish phase for the stock market post-Diwali, historically reaching its peak around the elections. Past cycles have witnessed remarkable returns, setting a precedent for positive investor sentiment as the elections near.
Smart Investment Moves in Volatile Times
Despite an optimistic economic outlook, the recent market volatility calls for a calculated investment approach. Sectors like Automotive, Steel, Construction, and BFSI show growth potential. Moreover, Gold continues to be a wise choice, offering security against inflation.
For investment novices, index funds and multi-asset funds can provide a safe entry point into the market. These funds leverage a mix of assets for long-term gains, offering a balanced risk-reward equation.
Trading Strategy for Muhurat Trading
From a trading strategy standpoint, Muhurat Trading is more about sentiment than technical analysis or fundamental stock picking, as it is not reflective of usual market dynamics due to its short duration and festive mood.
Use Muhurat Trading to buy into different sectors that are expected to do well in the coming year. Given the symbolic nature, you might not want to invest a large amount but rather a token quantity to partake in the tradition. Keep an eye on trading volumes, as they may be lower than usual, which could cause higher volatility in stock prices.
For those wanting to engage in active trading during the Muhurat session, use technical indicators and pick stocks that are liquid enough to ensure smooth entry and exit within the short timeframe and set strict stop losses to limit potential losses.
For investors with a long-term horizon, purchasing small amounts of blue-chip stocks during Muhurat Trading is seen as a propitious move. Another option for investors is to invest in Baskets/ ETFs (Exchange-Traded Funds), which offer exposure to a diversified array of assets, requiring a smaller investment outlay.
The "India Growth Basket": A Blend of Equity and Stability
For those seeking a tailored investment approach, products like Liquide's "India Growth Basket" could be ideal. This investment basket is designed to optimize investor returns in sync with market cycles, with a pronounced emphasis on Indian equities. Combining Indian equities with gold, this investment basket seeks to capitalize on India's economic narrative while balancing out the risks and rewards for significant returns. This blend aims to leverage India's economic narrative while moderating risks for robust returns.
Diwali is more than just tradition; it's a chance to invest intelligently. This Diwali, light up your financial future with strategic investments that align with India's economic pace. With the right sector focus and investment tools, investors could see a season of wealth and prosperity.
To stay updated with real-time market insights and expert recommendations, download the Liquide app today from the Google Play Store or Apple Appstore. Don't miss out on the powerful features that can guide your financial journey. Happy Diwali and happy investing!