Record SIP Inflows: A September to Remember for Mutual Funds!
September SIPs reached an unprecedented high of Rs 16,042.06 crore. Let's analyze how the Mutual Funds are deploying this impressive upsurge in inflows.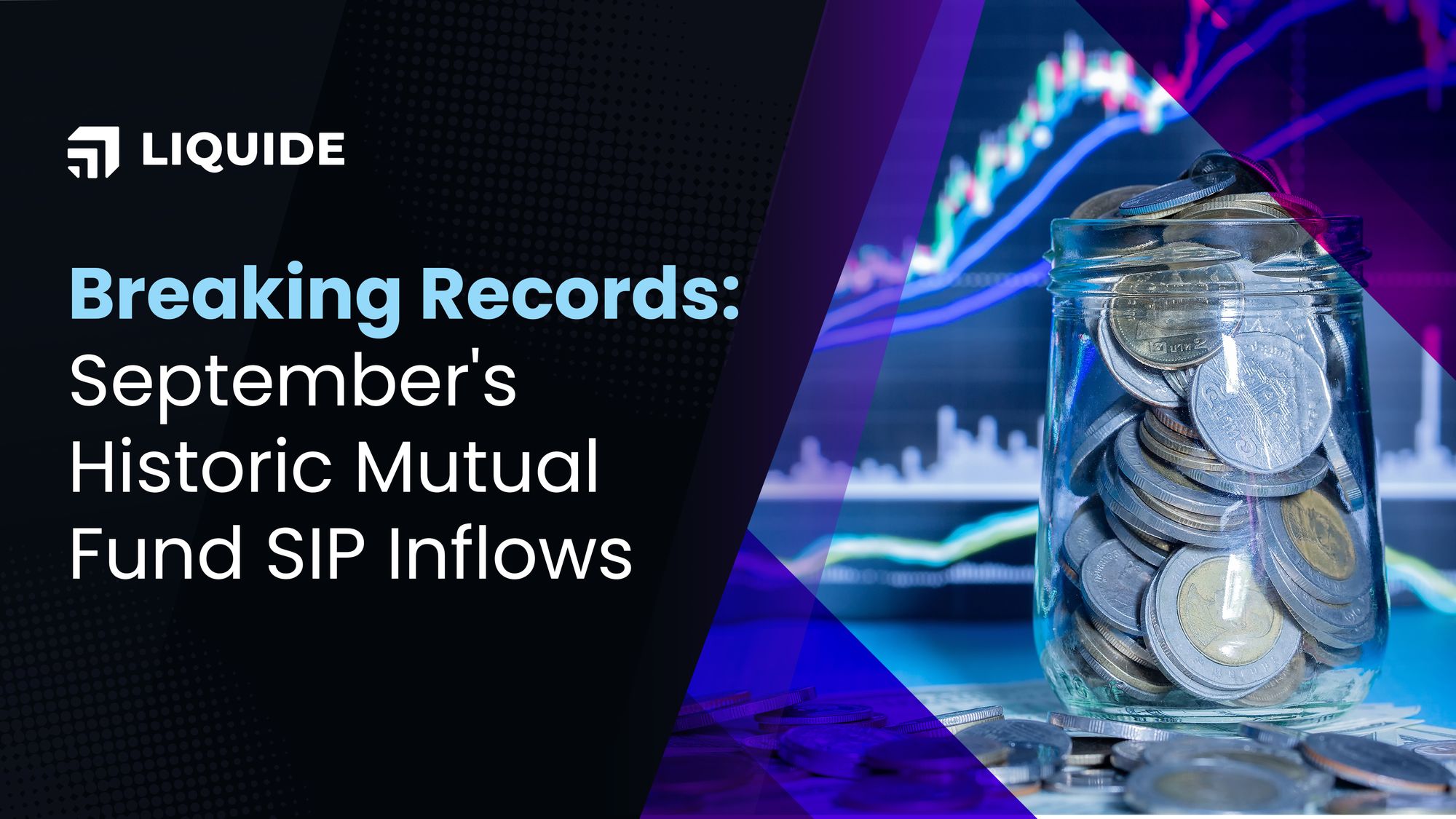 The Mutual Fund industry experienced a landmark September, shattering numerous records across several metrics — including the total count of mutual fund folios, retail folios, monthly SIP net inflows, new SIP registrations, and the overall number of SIP accounts.
In September, Mutual Fund Folios soared to a record-breaking 157,096,187.
The total monthly contribution through the widely embraced systematic investment plans (SIPs) reached an unprecedented high of Rs 16,042.06 crore, marking the first occasion of monthly SIP net flows exceeding the Rs 16,000 crore mark.
The number of SIP accounts peaked at an unparalleled nearly 7.13 crore in September, an increase from 6.97 crore in August.
New SIP registrations in September experienced their highest-ever monthly total, slightly exceeding 3.67 million.
This impressive surge not only showcases but also validates the escalating confidence and expanding appeal of Mutual Funds among investors. However, are mutual funds truly the best investment option? Surprisingly, the numbers have a different story to tell. Read: The Evolution of Investing: Why Stock Baskets are the Future.
Closer Look: Mutual Fund Activities
What were the Mutual Funds doing with this influx? Let's take a quick glance at the top Mutual Fund activities throughout September.
HDFC Mutual Fund

SBI Mutual Fund

Kotak Mutual Fund

Axis Mutual Fund

ICICI Prudential Mutual Fund

Nippon India Mutual Fund
Quant Mutual Fund

Note: This blog summarizes key trading activities of Mutual Funds, intending to arm investors and readers with the essential knowledge to steer their investment journey. Remember to perform an in-depth analysis or consult a professional advisor before making investment decisions based on fund activity. Always invest based on well-structured research and understanding of the market to navigate your investment journey proficiently.
Alternatively, consider exploring Liquide's Stock Baskets for a strategic and simplified investing approach. These Stock Baskets stand out as a potent alternative to traditional Mutual Fund investments. Unlike Mutual Funds, they give you:
✅ Multi-Asset Exposure
✅ No Lock-In Period
✅ No Entry/Exit Loads
Stock Baskets by Liquide are engineered to potentially outperform the returns of conventional multi-asset funds, providing a safeguard against market volatility and serving as an ideal platform for your long-term investments. Here's your chance to elevate your investment strategy and step into a new epoch of wealth management. Download Liquide from the Google Play Store or Apple Appstore today and be the master of your financial destiny!