POST-MARKET SUMMARY 14 June 2023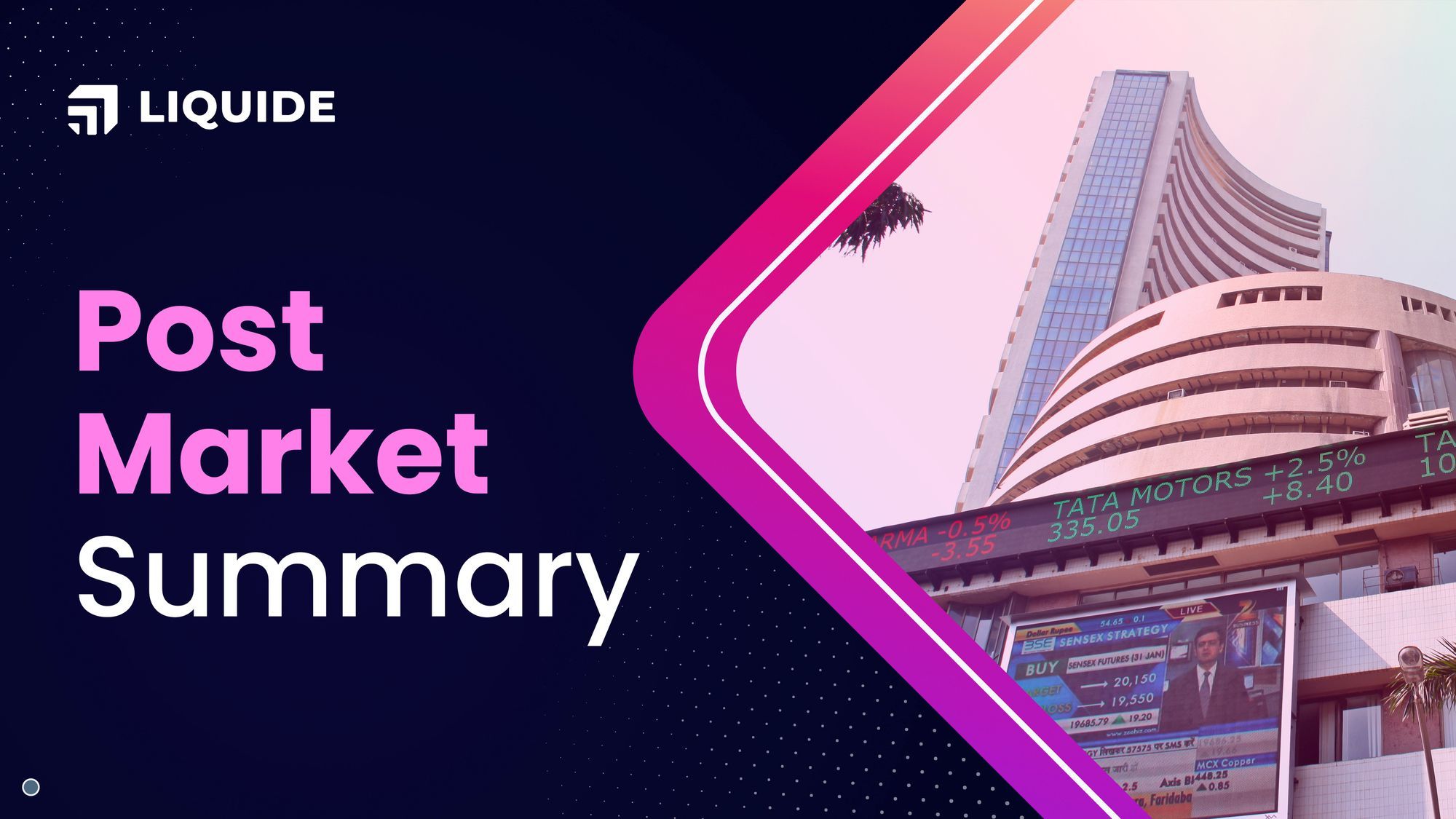 On June 14, the market closed in the green for the third consecutive session, although with minor gains, as investors remained cautious ahead of the Federal Reserve's rate decision later in the day. In May, India's Wholesale Price Index (WPI) inflation declined to -3.48%, marking a decrease from April's -0.92%. This is the lowest level observed in seven-and-a-half years.
NIFTY: The index opened 28 points higher at 18,744 and made a high of 18,769 before closing at 18,755. Nifty has formed a Doji candlestick with a long lower shadow on the daily chart, indicating buying at lower levels. Its immediate resistance level is now placed at 18,800 while support is at 18,700.
BANK NIFTY:  The index opened 102 points higher at 44,181 and closed at 43,988. Bank Nifty has formed a bearish candle on the daily chart. Its immediate resistance level is now placed at 44,200 while support is at 43,700.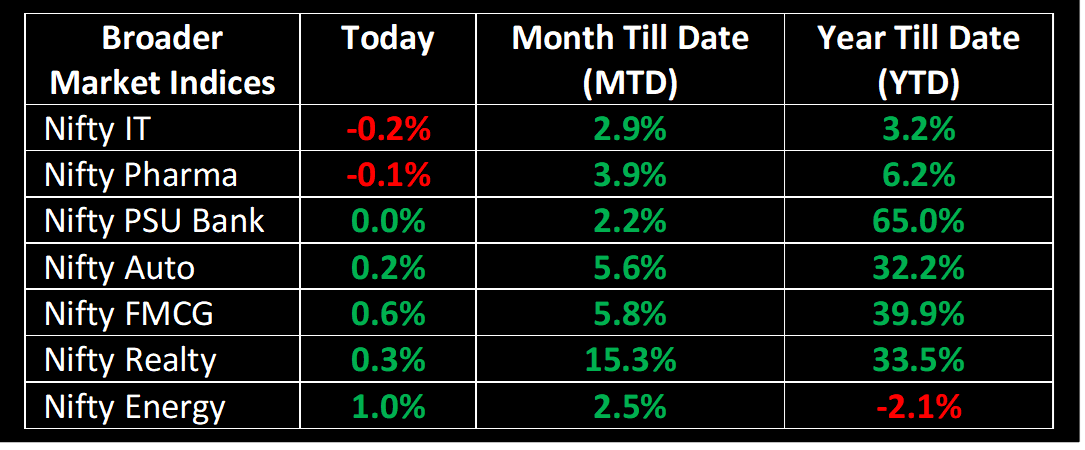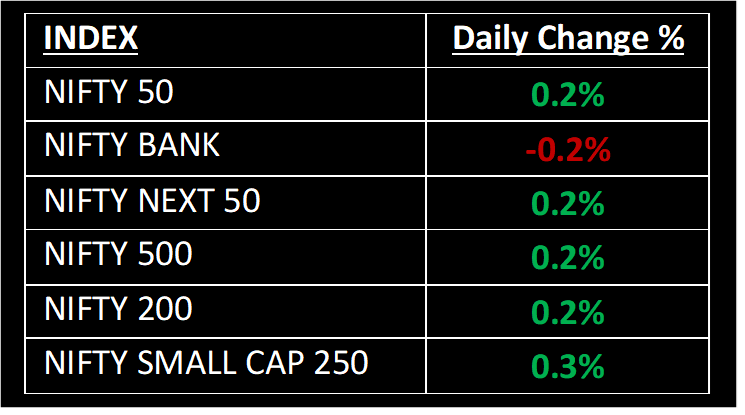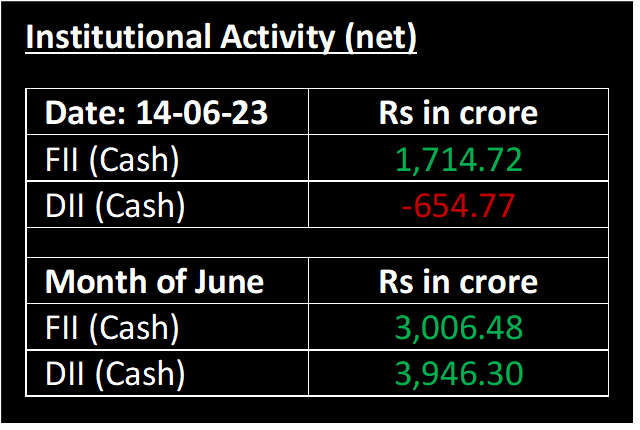 Stocks in Spotlight
▪ Heranba Industries: Stock gained 13% after the Gujarat Pollution Control Board revoked its closure order for the company's facilities in Vapi.
▪ Vedanta Ltd: Stock gained 1.08% after the company received a royalty payment from subsidiary Hindustan Zinc Limited, which helped its parent trim some of its debt.
▪ Dhampur Sugar Mills:  Stock gained 1.2% after the company said it had completed the expansion of its distillery and commissioned the new capacity.
Global News
▪ The European Union has accused Google of violating antitrust regulations in the field of advertising technology (AdTech)
▪ Shell boosts dividend by 15%, maintains oil output through to 2030. Company said it would increase shareholder distributions to 30-40% of cash flow from operations.
With Liquide, you can explore stocks, trade securely in your own broker account, and receive expert-recommended trade setups. Stay updated with real-time tracking, market commentary, and AI-powered insights from LiMo, our intelligent bot. Whether you're a seasoned investor or a newbie, Liquide provides the tools you need to discover your next big investment opportunity. Download the app now from Google Play Store and Apple App Store to revolutionize your investment journey. Don't miss out on the chance to level up your investing game with Liquide.