POST-MARKET SUMMARY 11 September 2023
The Indian market achieved a historic milestone as the Nifty surged past 20,000 points. Nifty closed at 19,996. Top Gainer : Adani Ports | Top Loser : Coal India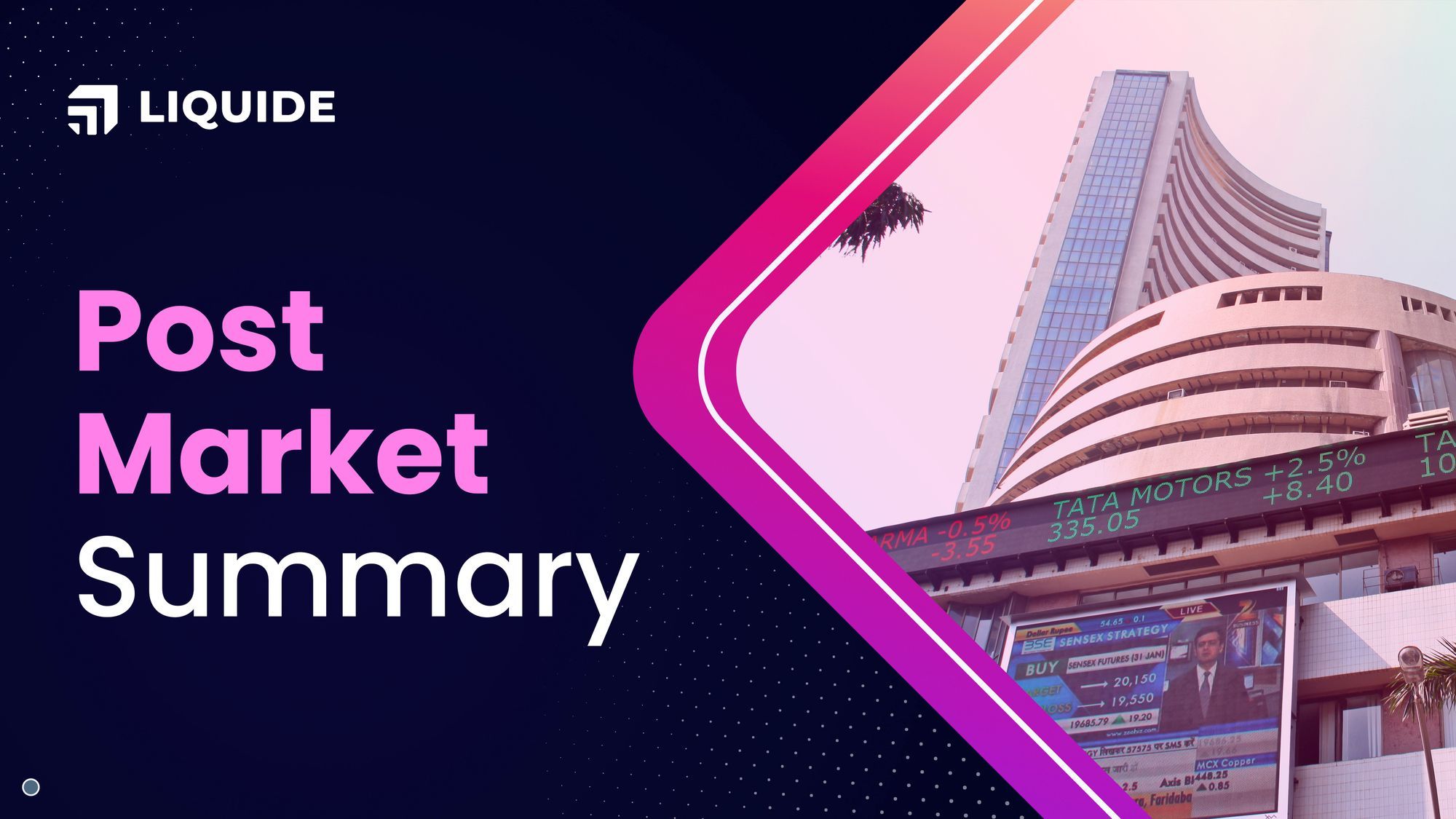 The Indian market achieved a historic milestone as the Nifty surged past 20,000 points. This remarkable feat was attributed to a broad-based rally across all sectors, fuelled by increased investor confidence following the G20 Summit. Strong support from domestic investors, played a pivotal role in propelling the Nifty to this record high. India's recent successes in space exploration and foreign diplomacy have further bolstered sentiment towards Indian stocks, especially amidst the ongoing global uncertainties.
NIFTY: The index opened 71 points higher at 19,890 and made a high of 20,008 before closing at 19,996. Nifty has formed a long bullish candlestick pattern on the daily scale. Its immediate resistance level is now placed at 20,200 while immediate support is at 19,800.
BANK NIFTY:  The index opened 184 points higher at 45,340 and closed at 45,570. Bank Nifty has formed a bullish candlestick pattern on the daily scale. Its immediate resistance level is now placed at 45,800 while support is at 45,300.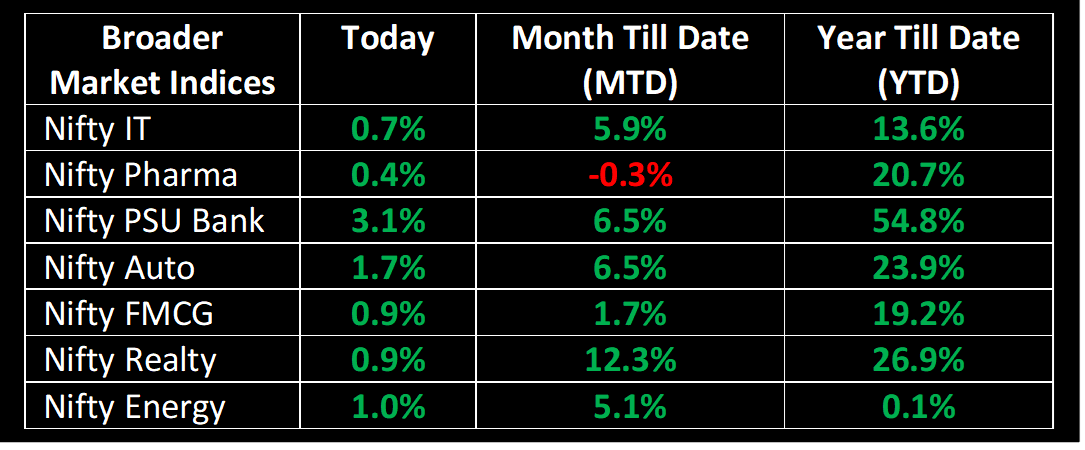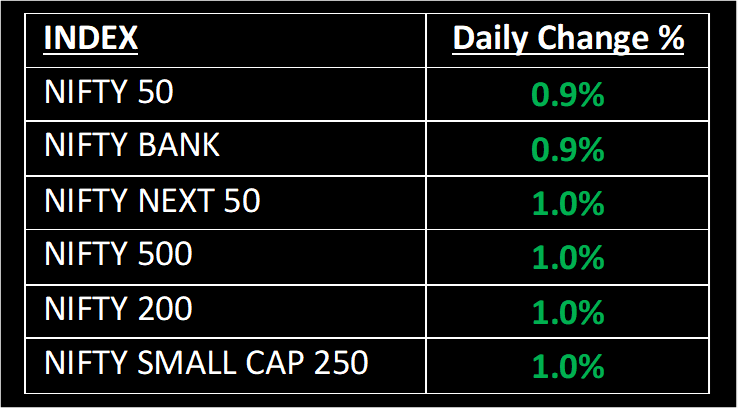 Stocks in Spotlight
▪ Praj Industries Ltd:  Stock soared over 14% on expectations of gains from the Global Biofuel Alliance (GBA) launched on September 9 on the sidelines of the G20 Summit.
▪  JSW Energy Ltd:  Stock gained over 9% on reports that private equity investors TPG, Tokyo Electric Power Company (Tepco) and Brookfield were in advanced talks to buy a stake in JSW Neo Energy.
▪ IRFC: Stock was locked in a 10% upper circuit as the government's infrastructure push and expansion of the rail network boost investor confidence and brightened the outlook for rail stocks.
Global News
▪  Benchmark Stoxx 600 was 0.5% higher, with all sectors in the green. Basic resources gained 2.3%, as stocks including Anglo American and Rio Tinto traded higher following gains in metals prices.
▪  Asia-Pacific markets were mixed at the start of the week where key economic data from major economies will take center stage.
▪  Gold prices rose on Monday, supported by a retreat in the dollar as investors looked forward to US inflation data that could define the Federal Reserve's moves on interest rates.
---
This document has been issued by Liquide Solutions Private Limited for information purposes only and should not be construed as
i) an offer or recommendation to buy or sell securities, commodities, currencies or other investments referred to herein; or
ii) an offer to sell or a solicitation or an offer for the purchase of any of the baskets of Liquide Solutions; or
iii) investment research or investment advice. It does not have regard to specific investment objectives, financial situation and the particular needs of any specific person who may receive this document. Investors should seek personal and independent advice regarding the appropriateness of investing in any of the funds, securities, other investment, or investment strategies that may have been discussed or referred to herein and should understand that the views regarding future prospects may or may not be realized. In no event shall Liquide Life Private Limited and / or its affiliates or any of their directors, trustees, officers and employees be liable for any direct, indirect, special, incidental or consequential damages arising out of the use of information/opinion herein.
With Liquide, you can explore stocks, trade securely in your own broker account, and receive expert-recommended trade setups. Stay updated with real-time tracking, market commentary, and AI-powered insights from LiMo, our intelligent bot. Whether you're a seasoned investor or a newbie, Liquide provides the tools you need to discover your next big investment opportunity. Download the app now from Google Play Store and Apple App Store to revolutionize your investment journey. Don't miss out on the chance to level up your investing game with Liquide.