POST-MARKET SUMMARY 07 September 2023
Despite weak global cues, Nifty managed to close higher at 19,727, while Bank Nifty close at 44,878 on September 7. Investors continue to display optimism regarding India's long-term growth potential. Top Gainer : Coal India (6.92%)| Top Loser : Tata Consumer (-2.27%)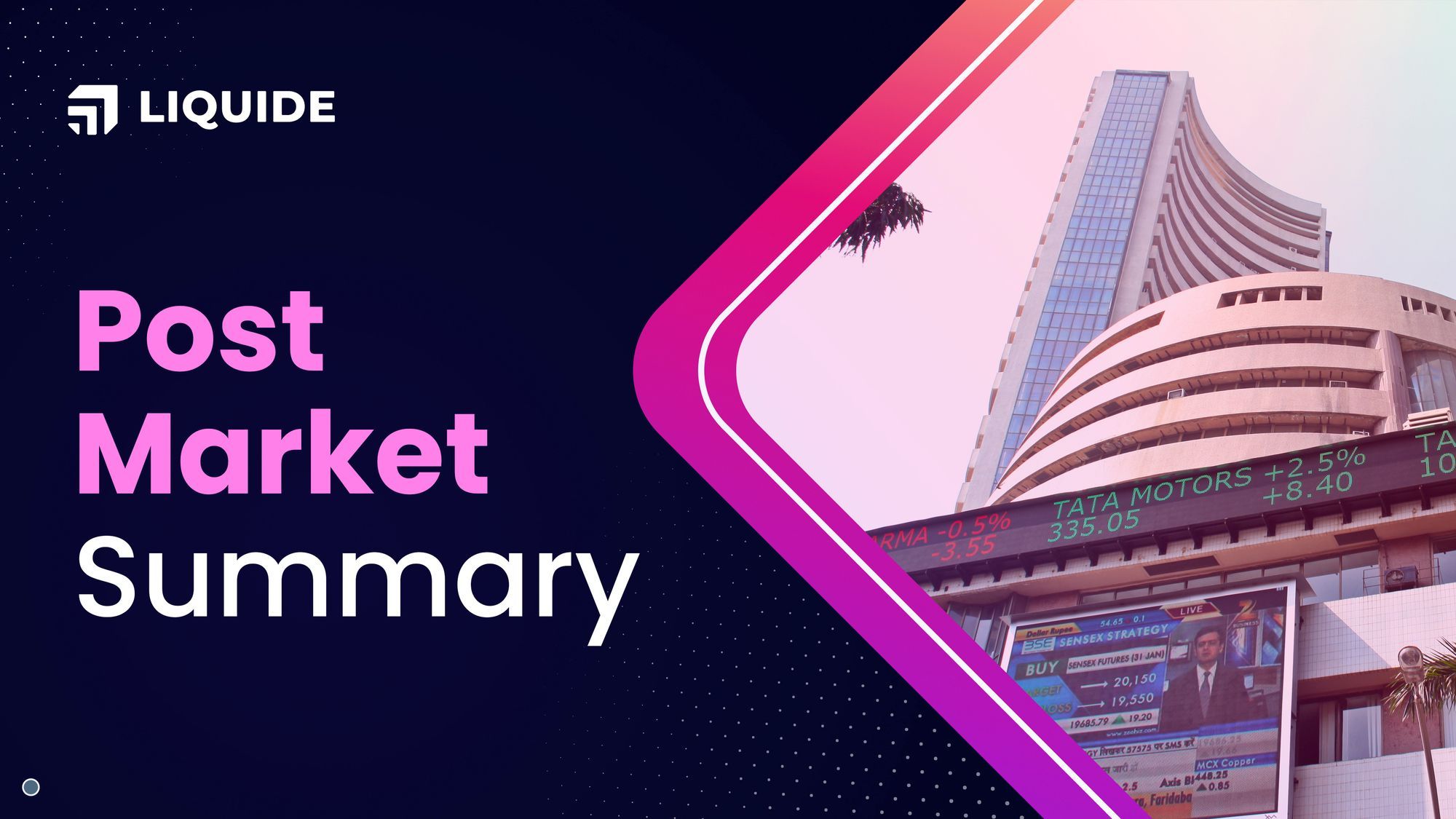 Despite weak global cues, the Indian market managed to close higher for the fifth consecutive session on September 7. This uptrend was supported by gains in capital goods, banking, and real estate sectors, leading to the Nifty index crossing the crucial 19,700 level. Investors continue to display optimism regarding India's long-term growth potential.
NIFTY: The index opened 13 points lower at 19,598 and made a high of 19,737 before closing at 19,727. Nifty has formed a long bullish candlestick pattern on the daily chart. Trading volumes have remained high for all trading days since the beginning of the September series. Its immediate resistance level is now placed at 19,800 while immediate support is at 19,600.
BANK NIFTY:  The index opened flat at 44,418 and closed at 44,878. Bank Nifty has formed a long bullish candlestick pattern on the daily scale. Its immediate resistance level is now placed at 45,000 while support is at 44,500.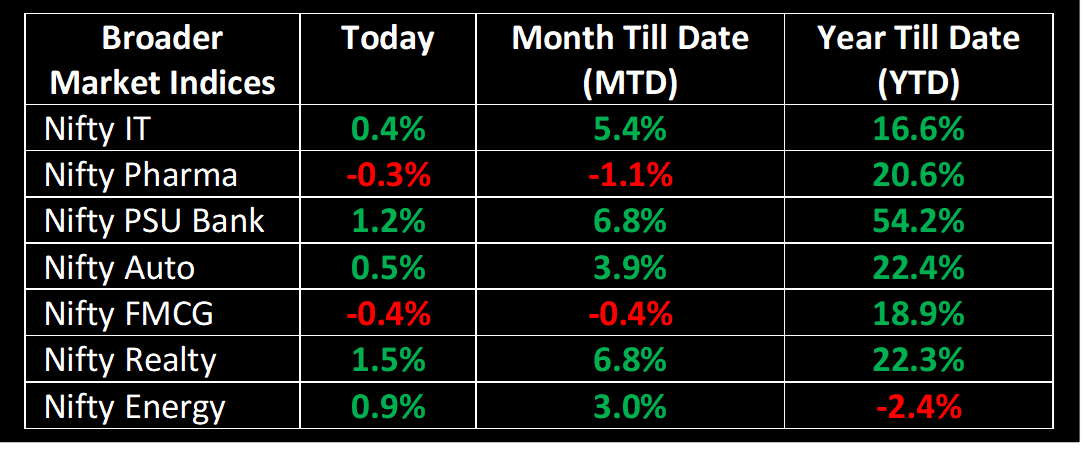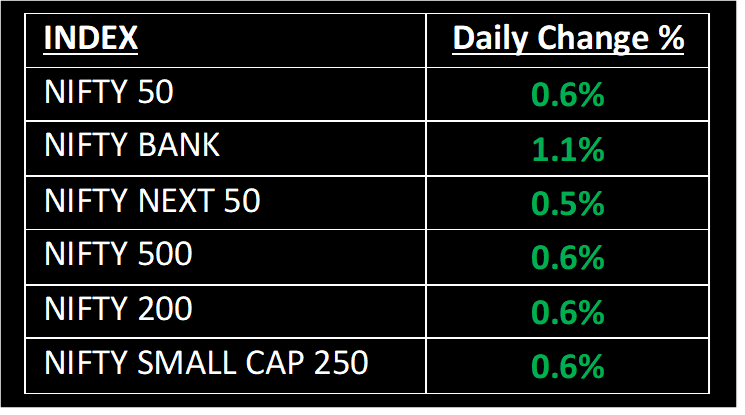 Stocks in Spotlight
▪ HCL Tech Ltd:  Stock closed 1.5% higher after the company signed a multi-year managed public cloud services agreement with German technology and high-tech industry giant Siemens AG.
▪  United Breweries Ltd:  Stock jumped over 5% after the alcoholic beverages' maker announced the appointment of Vivek Gupta as the new Managing Director and Chief Executive Officer.
▪  Strides Pharma Ltd:  Stock rose nearly 4% after the company's board approved the acquisition of 100% shareholding in Strides Pharma Services Pvt Ltd.
Global News
▪  European stock markets were mixed on Thursday, with investors assessing US inflationary pressures and euro zone data.
▪  Asia-Pacific markets were mostly lower, following a sell-off on Wall Street and as investors assess trade data from China and Australia.
▪  Oil prices eased on Thursday as worries over demand due to a seasonal slowdown during winter and an uncertain economic outlook for China outweighed expectations of tighter supplies from extended production cuts in Saudi Arabia and Russia.
---
This document has been issued by Liquide Solutions Private Limited for information purposes only and should not be construed as
i) an offer or recommendation to buy or sell securities, commodities, currencies or other investments referred to herein; or
ii) an offer to sell or a solicitation or an offer for the purchase of any of the baskets of Liquide Solutions; or
iii) investment research or investment advice. It does not have regard to specific investment objectives, financial situation and the particular needs of any specific person who may receive this document. Investors should seek personal and independent advice regarding the appropriateness of investing in any of the funds, securities, other investment, or investment strategies that may have been discussed or referred to herein and should understand that the views regarding future prospects may or may not be realized. In no event shall Liquide Life Private Limited and / or its affiliates or any of their directors, trustees, officers and employees be liable for any direct, indirect, special, incidental or consequential damages arising out of the use of information/opinion herein.
With Liquide, you can explore stocks, trade securely in your own broker account, and receive expert-recommended trade setups. Stay updated with real-time tracking, market commentary, and AI-powered insights from LiMo, our intelligent bot. Whether you're a seasoned investor or a newbie, Liquide provides the tools you need to discover your next big investment opportunity. Download the app now from Google Play Store and Apple App Store to revolutionize your investment journey. Don't miss out on the chance to level up your investing game with Liquide.