Netweb Technologies IPO Opens Today: A Golden Opportunity or a Risky Gamble?
Explore an in-depth analysis of Netweb's IPO, weighing its potential growth, valuation, risks and investment opportunities.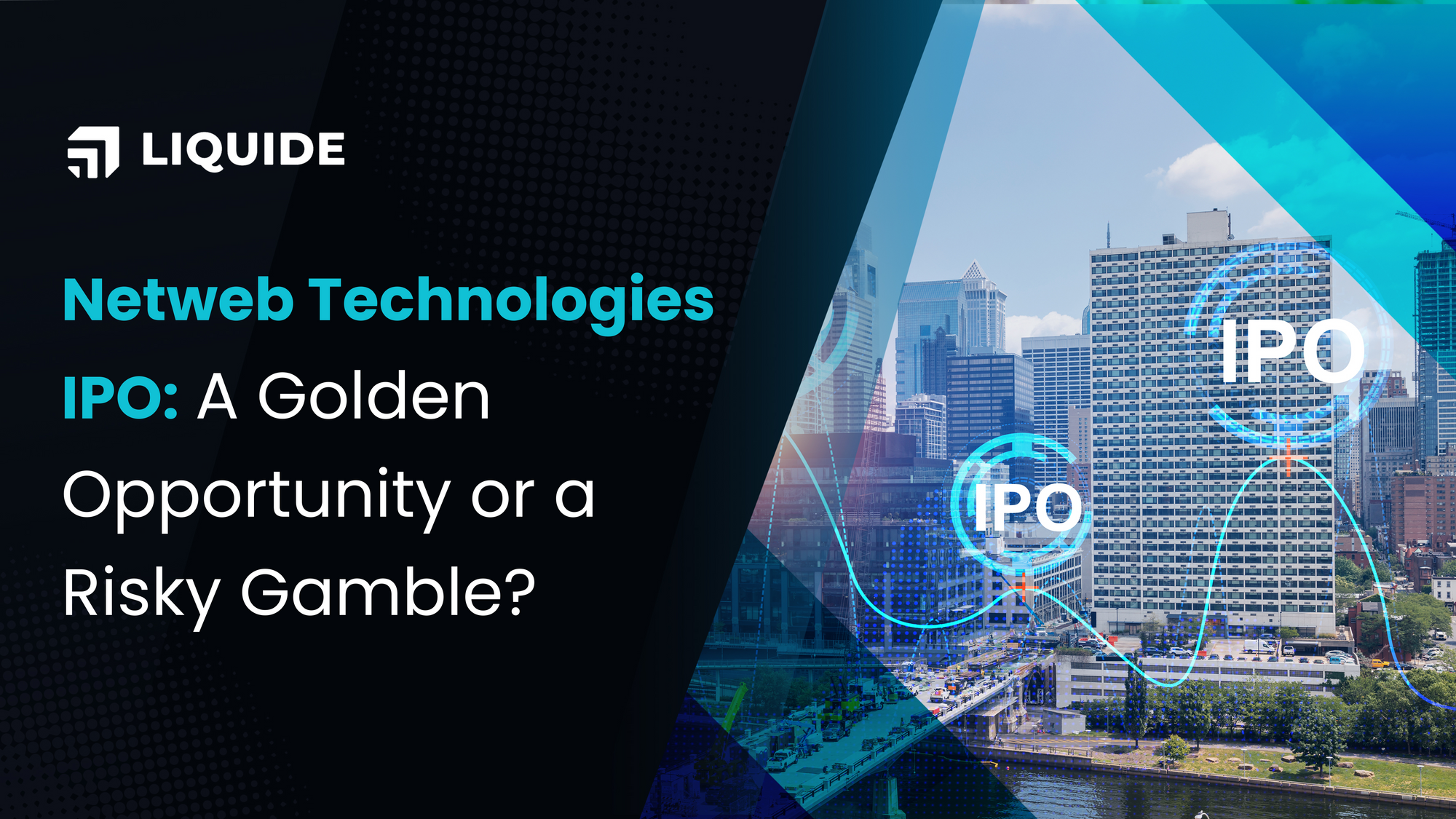 The initial public offering (IPO) of Netweb Technologies India will remain open for a three-day subscription and close on Wednesday, 19 July. The IPO consists of a fresh issue of shares worth Rs 206 crore and an offer-for-sale of up to 85 lakh shares by its existing promoters and shareholders. The price band is fixed between Rs 475-500 per share, with a minimum bidding size of 30 shares. Retail investors can make applications in multiples of 30 shares after the initial minimum bid. Thus, the minimum investment checks in at Rs 15,000 for one lot.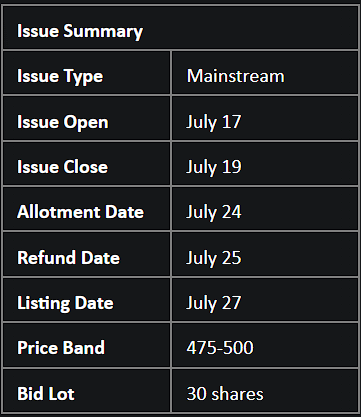 Prior to the launch of the IPO, the Delhi-based company had successfully raised Rs 189 crore by allocating 37.8 lakh shares at Rs 500 each to 25 anchor investors on Friday, as per a BSE announcement. Notable participants in the anchor round included Nomura Funds, Goldman Sachs Funds, ICICI Prudential Mutual Fund, HDFC Mutual Fund, WhiteOak Mutual Fund, and Nippon Mutual Fund, among others. The IPO also received a strong response from investors during the initial few hours of bidding on the first day of the issue.
The net proceeds from the IPO will be allocated towards the company's capex requirements, purchasing equipment/machinery, repayment or pre-payment of certain outstanding borrowings, and general corporate purposes.
Market insiders have noted that Netweb shares have begun trading in the unlisted stock market, with shares currently enjoying a grey market premium (GMP) of Rs 370 (i.e. 74% premium).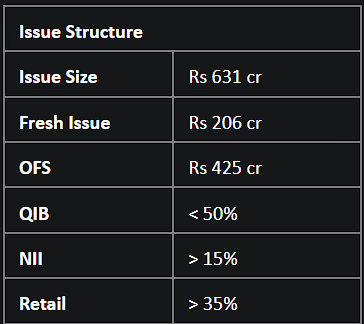 About Netweb Technologies
Incorporated on September 22, 1999, with Sanjay Lodha at the helm as Managing Director, Netweb Technologies has emerged as a leader in high-end computing solutions (HCS). Their strength lies in their in-house design and manufacturing capabilities. Their diversified client base encompasses various sectors like IT, media, entertainment, BFSI, national data centres, and government organizations.
Netweb Technologies operates a manufacturing facility in Faridabad, Haryana, and manages a robust network of 16 branches across India. Their offerings span high-performance computing systems (supercomputing/HPC), private cloud services, hyper-converged infrastructure (HCI), AI systems, and enterprise-level workstations to high-performance storage solutions, data centre servers, software, and related services.
Solid Performance: Netweb Technologies Shows Impressive Growth
Netweb Technologies has established a strong track record, as evidenced by a staggering 80% YoY increase in revenue in FY23, up to Rs 445 crore from Rs 247 crore the previous year. Meanwhile, the net profit more than doubled from Rs 22.5 crore to Rs 47 crore.
This impressive growth is mirrored in the company's profitability. EBITDA margins rose to 15.7% in FY23, up from 10.1% in FY21. Simultaneously, PAT margins increased to 10.5% in FY23 from 5.8% in FY21.
Netweb also boasts a solid order book. As of May 31, 2023, the order book was valued at Rs 90.2 crore, indicating a promising revenue forecast. Furthermore, the company's robust financial performance has been consistent, evidenced by a strong Return on Capital Employed (ROCE) of 64.42% in FY23 and a steady decrease in the net debt-equity ratio (DER), from 1.31 in FY21 to 0.3 in FY23.
Risk Factors To Consider
While Netweb's financial performance and growth trajectory are impressive, potential investors should be aware of a couple of risk factors. Firstly, the company's revenue is significantly concentrated, with approximately 58% in FY23 sourced from its top 10 customers.
Secondly, the company's operations necessitate significant working capital, posing potential risks if the required money isn't secured.
Verdict: Subscribe
Netweb Technologies distinguishes itself as the only domestic provider of high-end computing solutions (HCS), in a market with significant entry barriers. The company has demonstrated impressive growth with a ~3x rise in revenues and a ~6x surge in profitability.
The IPO appears reasonably valued, with a PE ratio of 59.7x, considering the company's strong track record and promising business outlook. Moreover, the grey market premium (GMP) for the issue suggests a premium listing, making it attractive for investors seeking listing gains.
With these considerations in mind, we recommend subscribing to the Netweb Technologies IPO.
As you embark on your investment journey, it's essential to stay informed and have access to reliable platforms. Liquide, a leading investment app, offers a range of features like liMo, an AI-powered bot, and advanced screeners to help you make intelligent investment decisions. To stay ahead in the stock market game, download the Liquide app from Google Play Store or Apple App Store and unlock a world of investment opportunities. Don't miss out on leveraging the power of Liquide for a seamless and informed trading experience.