Mamaearth's IPO: Unicorn Dreams or Overvalued Reality?
Mamaearth IPO: Tracing its D2C rise, financial twists, and questioning its valuation. An investor's deep dive.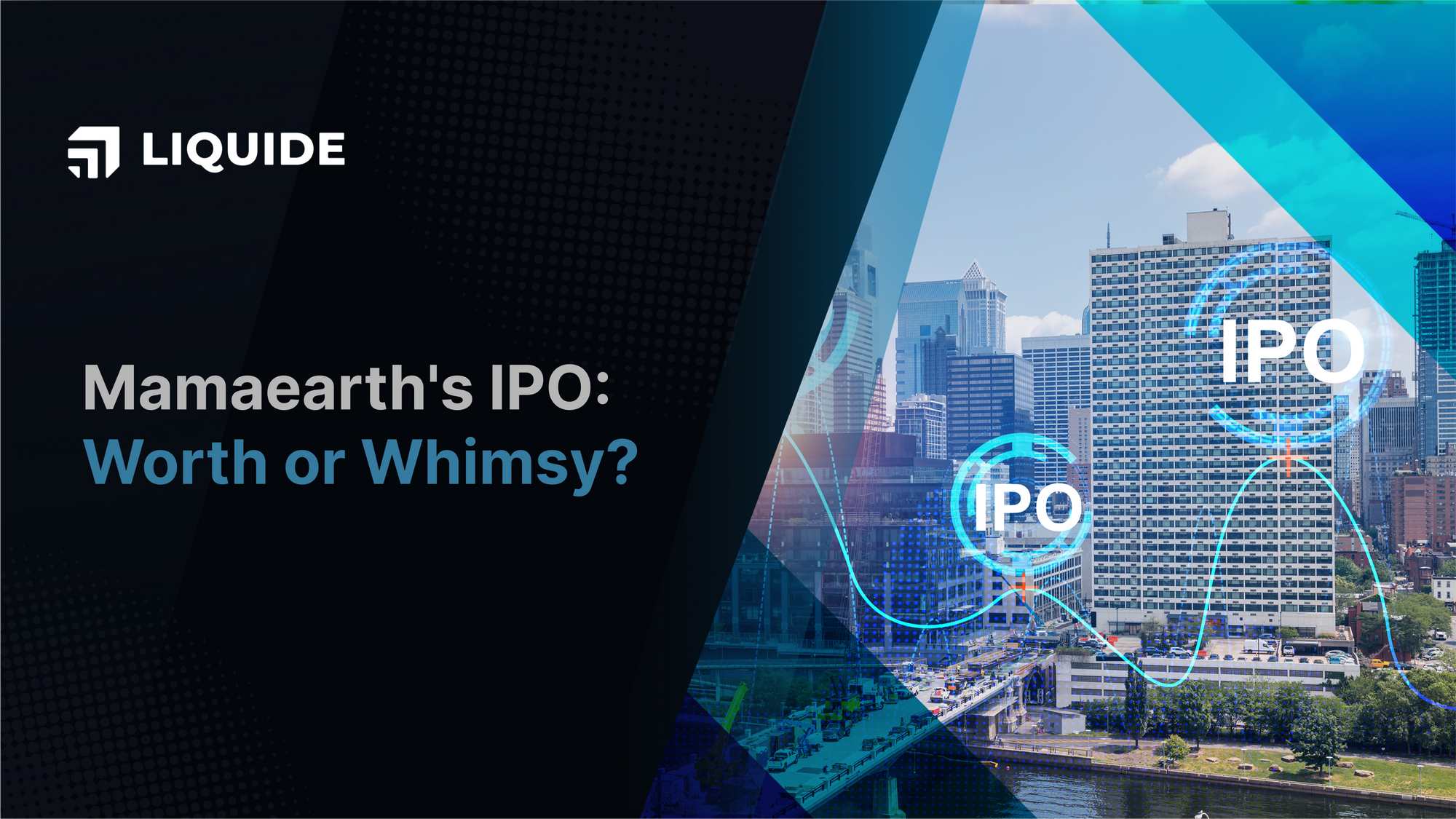 Journey to the Spotlight: A Rapid Ascent in the D2C Universe
The Birth of Honasa Consumer: A venture by the dynamic couple, Varun and Ghazal Alagh, Honasa Consumer saw its inception in 2016. With prominent brands like Mamaearth, The Derma Co., and BBlunt under its umbrella, the company quickly carved a niche for itself.
Unicorn Status & Beyond: Mamaearth clinched the title of 2022's first unicorn when it raised $52 million at a valuation of $1.2 billion, in a fundraising round in January 2022, led by Sequoia Capital.
Bold Acquisitions & Product Expansion: Staying true to its promise of offering toxin-free products, the company strategically acquired Momspresso, BBlunt, and Dr. Sheth's. Moreover, the beauty aisle saw a splash of colour when Mamaearth introduced cosmetics in October 2021 and a hydration skincare line, Aqualogica, soon after.
The Shareholding Shift: Some of the eminent shareholders planning to dilute their stakes include Bollywood actress Shilpa Shetty Kundra, Snapdeal's Kunal Bahl, and the founders themselves, among others. Interestingly, Sequoia Capital won't be participating in the Offer for Sale.
Digging Deeper: The Financials Before the IPO
A Closer Look at the Profits & Losses: After accounting for an extraordinary loss of Rs 155 crore in FY23 due to impairment charges, the company's net profit is pegged at Rs 3.7 crore. When this is compared with the estimated IPO valuation, the figures raise concerns. With a mere Rs 3.7 crore in profits, the expected IPO valuation stands at a staggering Rs 10,500 crore, equivalent to 2,837 times the net profits!
The Revenue & Expenditure Tale: On a bright note, there was a commendable 58% increase in operating revenue, reaching Rs 1,492.7 crore in FY23. On the flip side, a concerning 59% jump in total expenses brought the figure to Rs 1,501.6 crore.
Questionable Acquisition: Mamaearth closed its flagship and priciest acquisition – Momspresso (Just4Kids Services Pvt Ltd) in FY24. The acquisition of Momspresso at Rs 152.3 crore, when its intrinsic value was Rs 16.2 crore, leads to questions. The whopping Rs 136 crore paid for goodwill during this acquisition shines a spotlight on the company's strategic decisions.
Modest Profit Margins: While the company boasts a healthy gross profit margin of ~70%, its EBITDA margins are lacklustre. A mere 1.5% EBITDA margin and 3.4% adjusted EBITDA margin in FY23 show that the company might be facing challenges in managing operational costs or other expenses.
Anticipating the Future
As Mamaearth nears its much-anticipated IPO, the investor community is keenly observing its plans. The company's remarkable growth and robust brand standing are evident, with its high valuation largely resting on its forecasted growth and revenues. Notably, only a few FMCG brands in India have reached the Rs 1,000 crore revenue mark after many years, but Mamaearth achieved this feat in a mere decade.
However, current financial challenges emphasize the importance of wise decision-making. Like many D2C startups, substantial advertising expenses remain. The impending IPO could be a reason for Mamaearth to be more prudent with its expenditures to ensure sustained profitability. However, post-IPO, the financial strategy may evolve, particularly considering the expected influx of Rs 365 crore from the IPO, with Rs 186 crore earmarked for advertising to enhance brand prominence.
This situation presents an intriguing dilemma: Is Mamaearth ripe enough for an IPO, while simultaneously requiring heightened brand awareness? This leads to a pressing question: Can a company with a Rs 4 crore profit be valued at Rs 10,000 crore, and isn't this already signalling a potential risk for retail investors?
Mamaearth IPO Guide: Everything you need to know
Mamaearth IPO Price: Honasa Consumer has announced a price band of Rs 308 to Rs 324 per share for the forthcoming IPO.
Mamaearth IPO Opening Date: Subscriptions for the IPO started today and will continue until November 02, 2023.
Mamaearth IPO Size: The company's promoters seek to raise Rs 1,701 crore through this public offering.
How to Apply for Mamaearth IPO: Prospective investors can bid in lots, with each lot consisting of 46 shares of the company. To apply for the IPO, the minimum investment is set at Rs 14,904 (calculated as Rs 324 x 46).
Allotment Timeline: Following a T+3 listing pattern, the Mamaearth IPO share allotment is expected to be finalized on either the 3rd or 6th of November 2023.
Mamaearth IPO Listing Date: Adhering to the T+3 listing procedure, the public offer is anticipated to debut on BSE and NSE on the third-day post-issue closure. This sets the probable Mamaearth IPO listing date on the 7th of November 2023, which is next Tuesday.
Mamaearth GMP: According to market observers, shares of Honasa Consumer Ltd are trading at a grey market premium of Rs 7 as of today.
Not sure whether to rely on the projected growth and expansion strategy of Honasa Consumer or to consider its current financial status? Download the Liquide App now from the Google Play Store or Apple App Store and explore the 'IPO Corner' for an in-depth analysis of the Honasa Consumer IPO. Embark on a journey of informed and successful investing with Liquide's tools that can shape your financial future.