Liquide's Mid-Term App Update: Exciting New Features Await!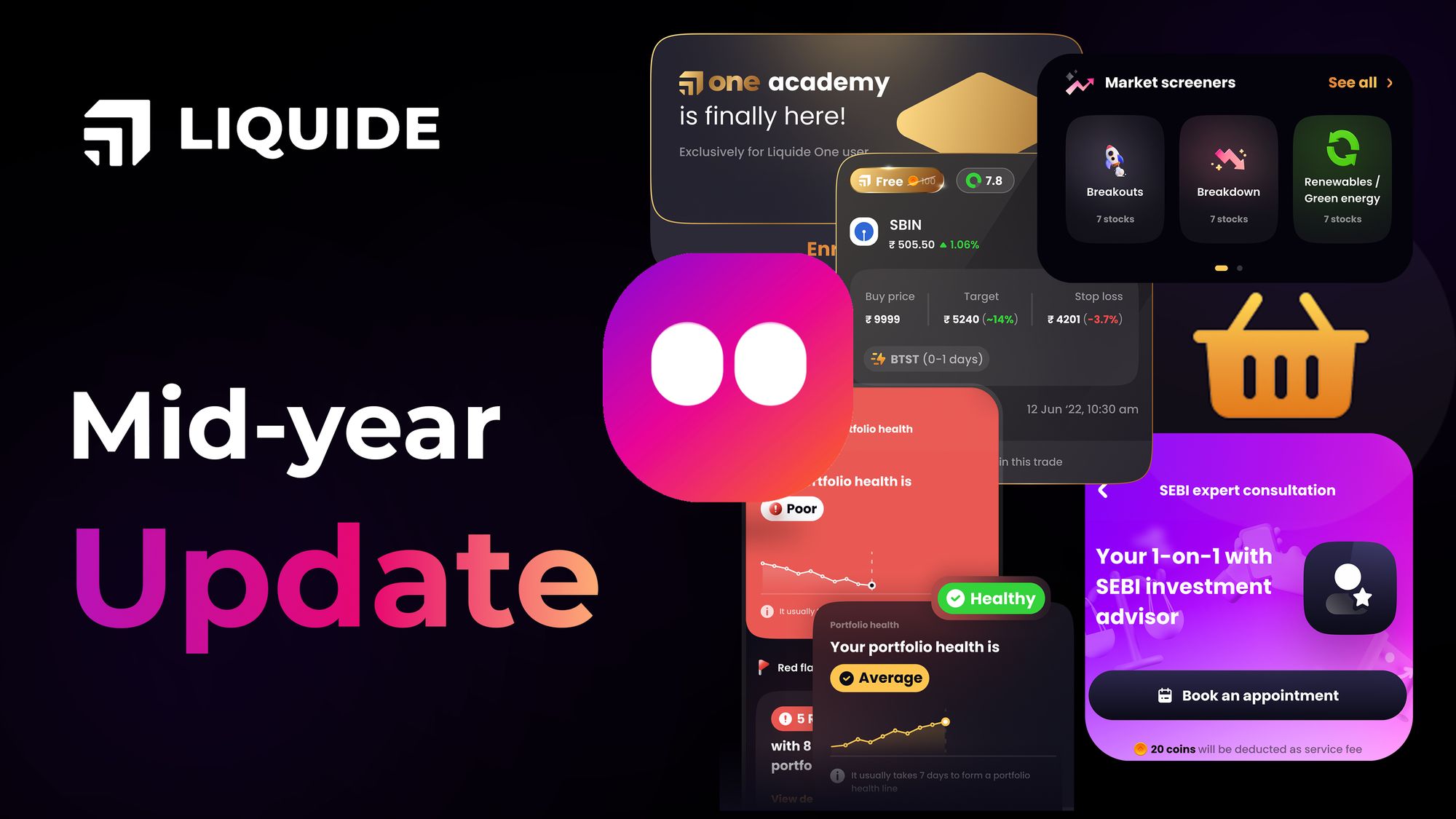 Dear fellow Liquideians! We're thrilled to bring you the latest and most significant update to your favorite investment companion Liquide app, Our development team and your superstar product manager 😅 have been hard at work, listening to your feedback, and crafting a suite of powerful tools and enhancements to make your investment journey even more seamless and insightful. In this mid-term app update, we're introducing a host of new features and improvements that we believe will elevate your investing experience. Let's dive right in!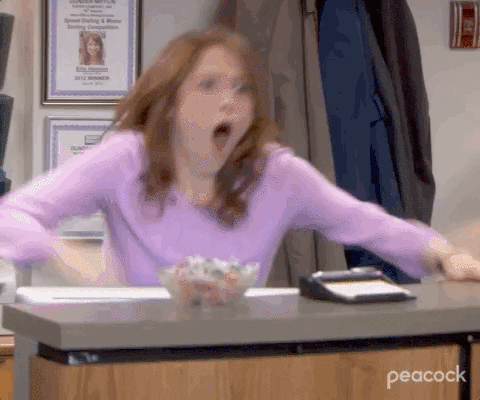 1. Wealth Baskets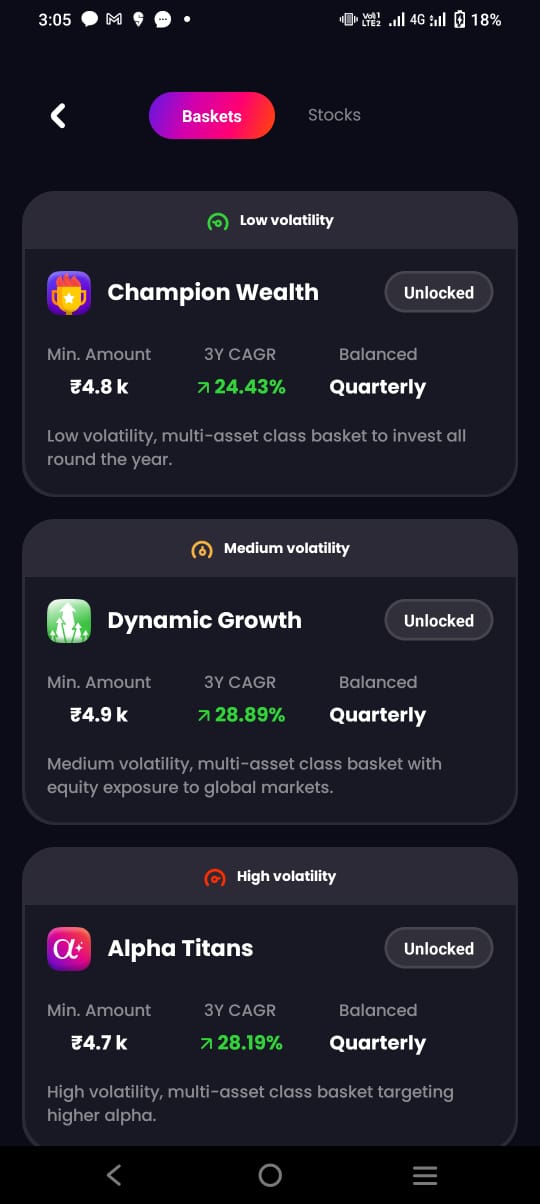 Our superstar feature of the year! It will be helpful in the longterm wealth creation from our users with the right mix of stocks and asset allocation. Read the more detailed blog on Liquide's baskets to get more insights.
Please clap for Shafaq, Rasool for developing this feature 👏
2. Get Lightning fast BTST trades on the app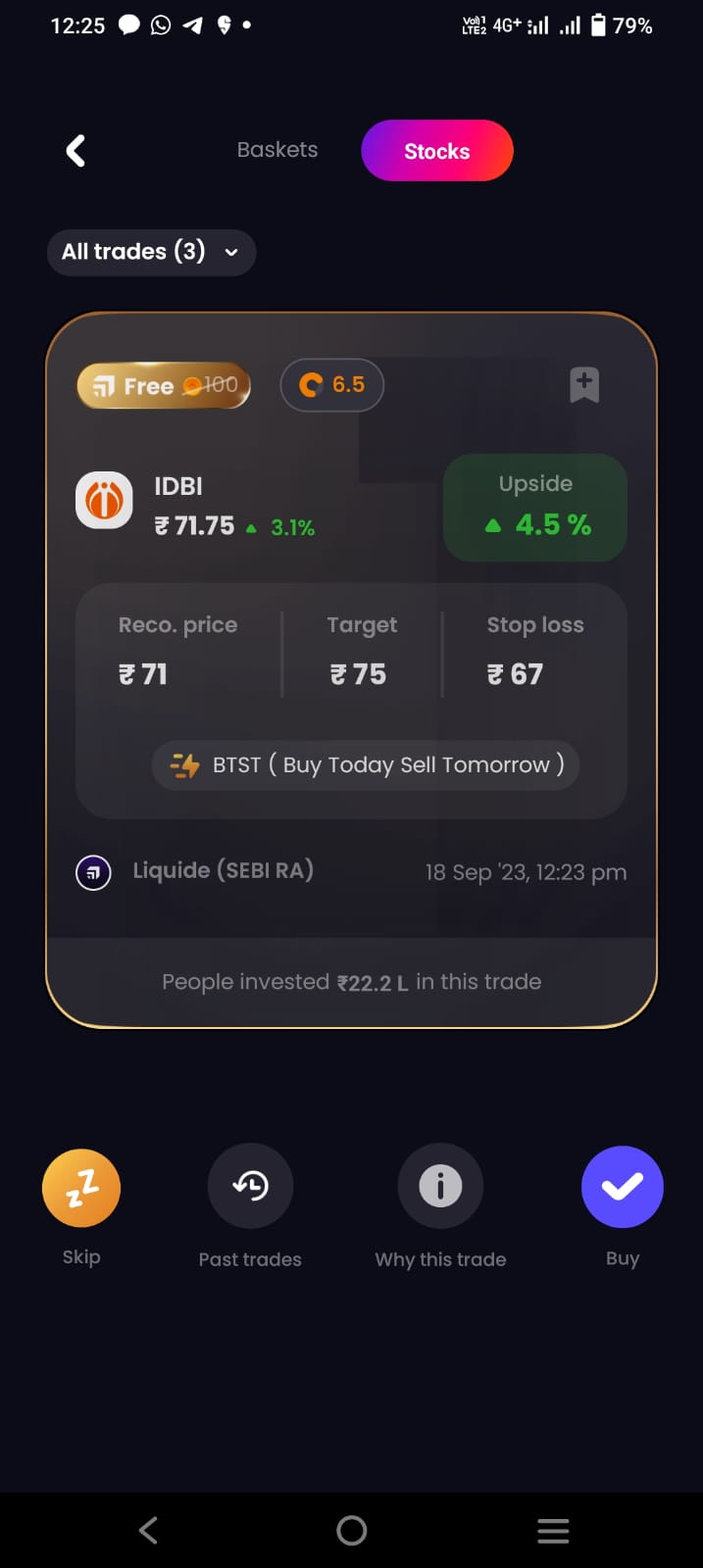 Now get the superfast BTST trades directly on the app, so that you can take them directly on the app and also get notified on the target or stop loss hit. Please clap for Vermaji and Aman for developing this 👏
3. Stock Chart Tool Tip Returns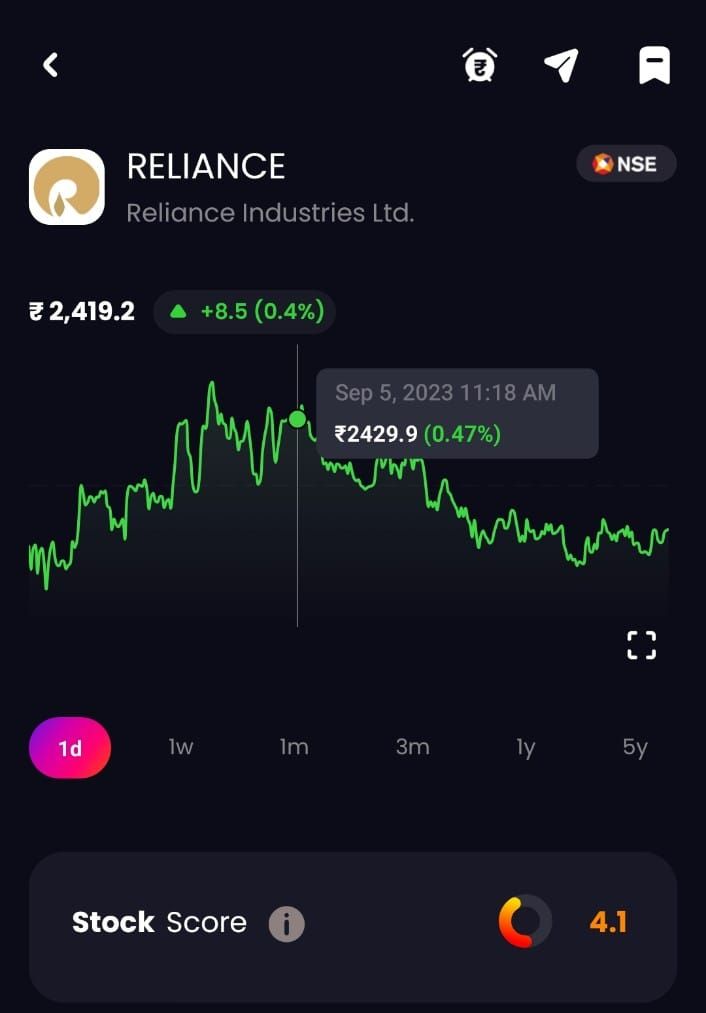 Access critical information about your favorite stocks with our new stock chart tooltip feature. You will get the return at the point of seek from the previous close, so moving around the chart will keep you informed about the return from the previous closing to that point. please clap for Surya as he is the one who has worked on it 👏
4. Suspended Stocks, RE Stocks, REITs, ETF Exclusion from LiMo
We understand the importance of accurate data. Now, you can filter out suspended stocks, real estate stocks, REITs, and ETFs from your LiMo queries.
5. Peer Comparison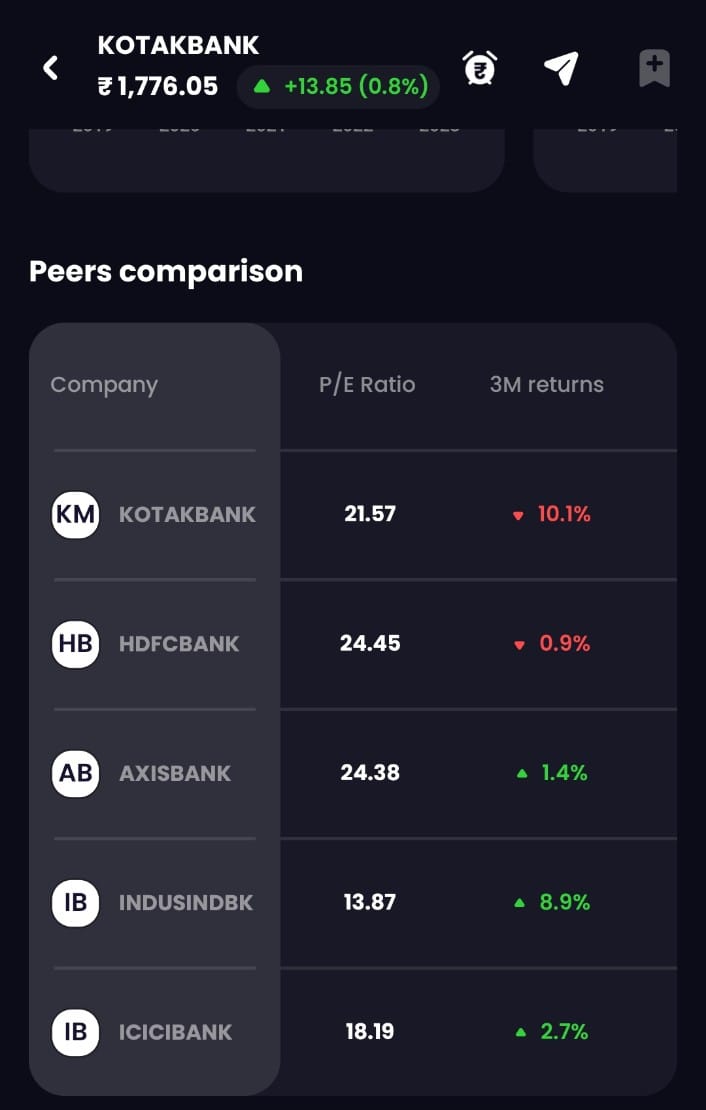 Compare your investments against industry peers effortlessly. Our peer comparison tool provides valuable insights across different key ratios like PE, 3yr sales growth , 3yr profit growth, 3M return etc.  Please clap for Abhisek as he is the one who has worked on this 👏
6. Key Financial Ratios (ROE, ROCE, EPS, ROA)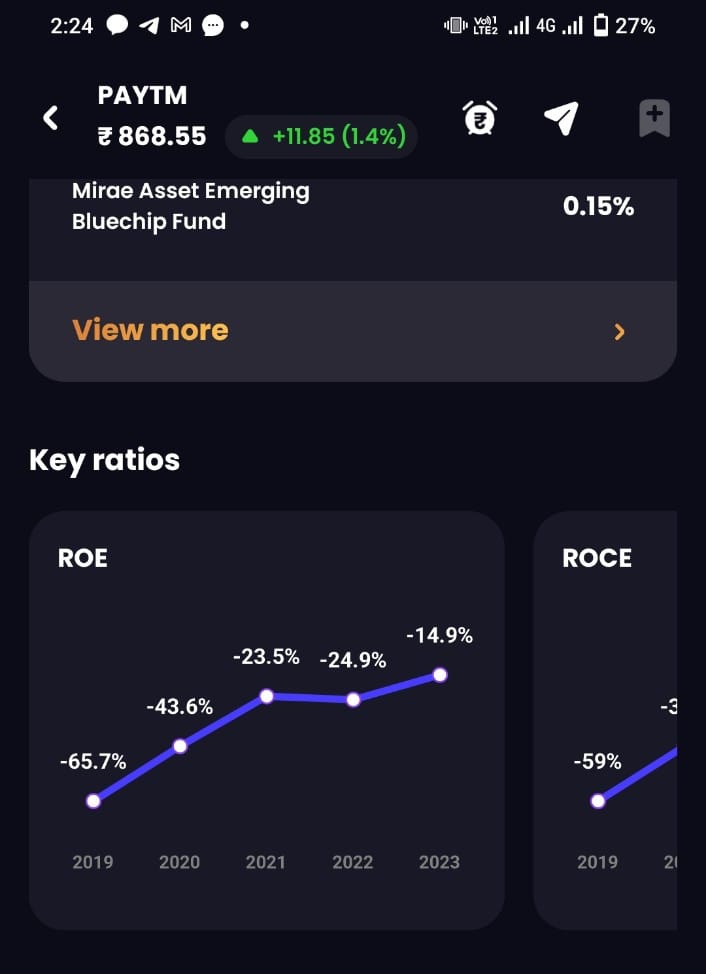 Access crucial financial ratios like Return on Equity (ROE), Return on Capital Employed (ROCE), Earnings Per Share (EPS), and Return on Assets (ROA) to gauge the financial health of your investments. Please clap for Surya as he is the one who has worked on it 👏
7. New News Card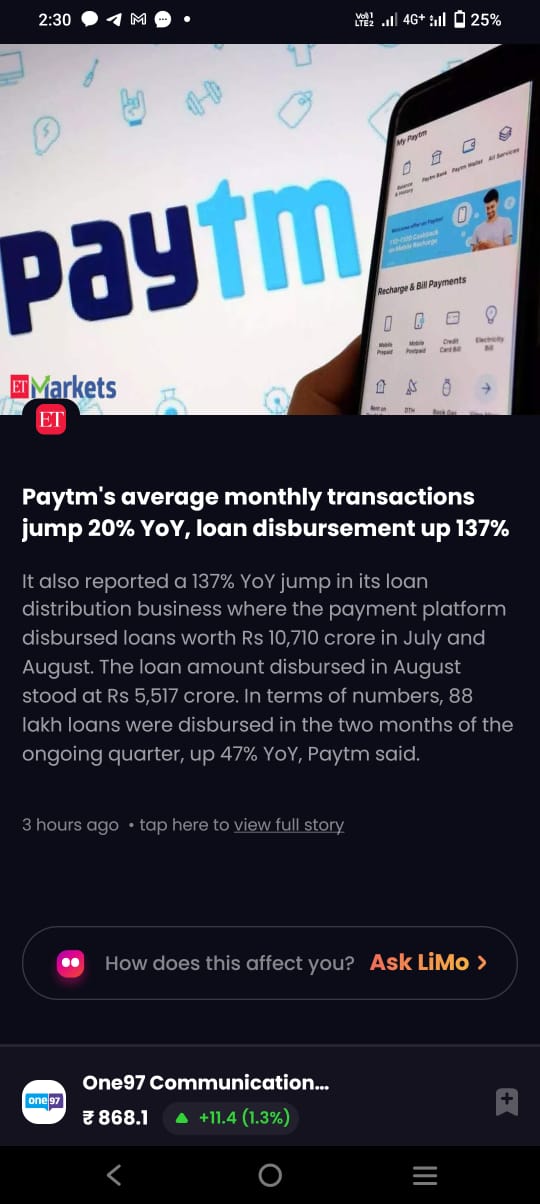 Stay informed with our sleek, new news card feature that presents bite-sized, curated news updates, similar to Inshorts. Get the latest market news at your fingertips.
8. Constituent Stocks of an Index in the Index Page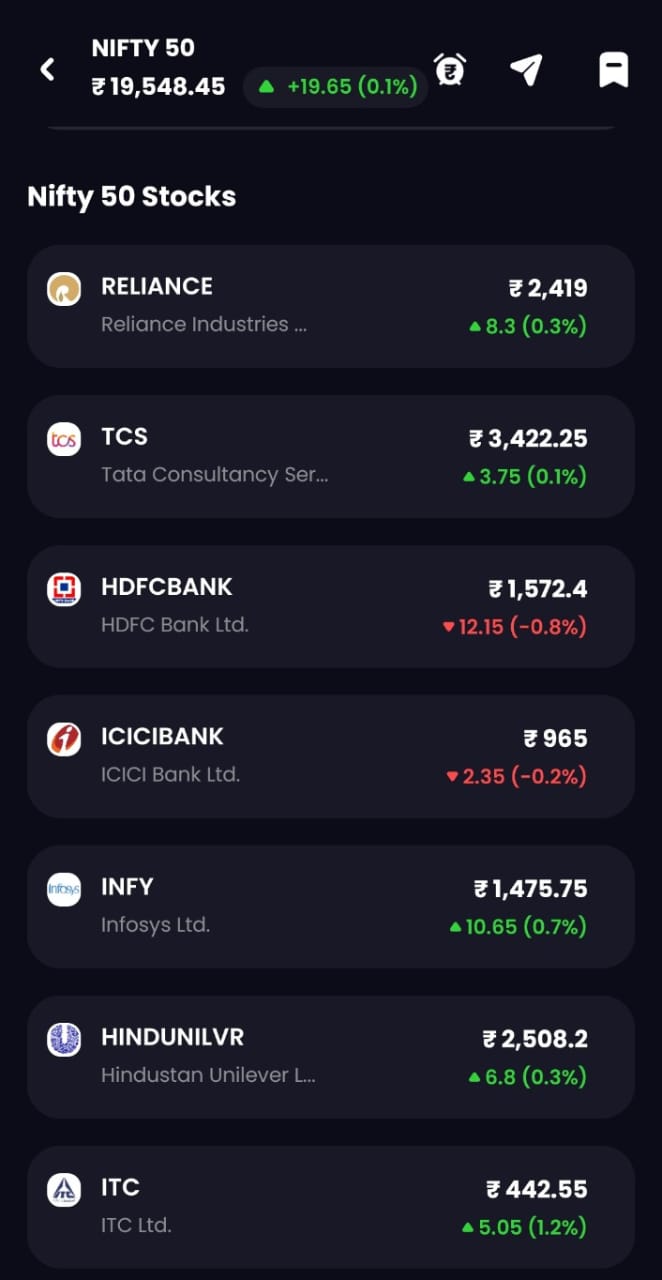 For the index enthusiasts, we've added a feature that lists the constituent stocks of an index right on the index page for quick reference.
9. IPO Listing Gains and Withdrawn Status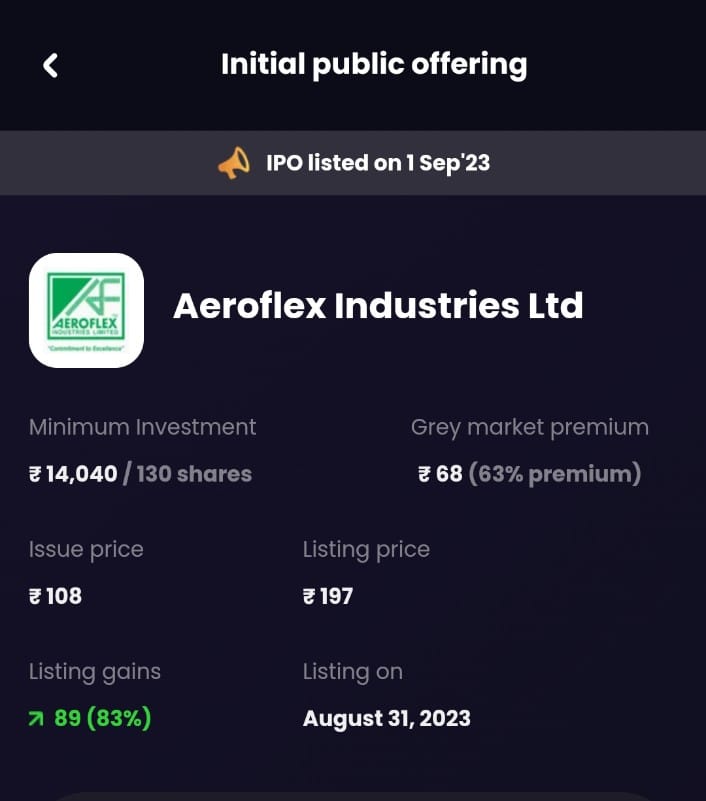 Stay updated on IPO listing gains and withdrawn statuses, ensuring you don't miss out on the latest opportunities. Please clap for Kshitij as he is the one who has worked on it 👏
10. Screener Table Horizontal Scroll

Effortlessly navigate through the screener table with a new horizontal scroll feature, making it easier to explore investment options. Please clap for Verma Ji who has worked on this 👏
11. Launch of support ticketing on the app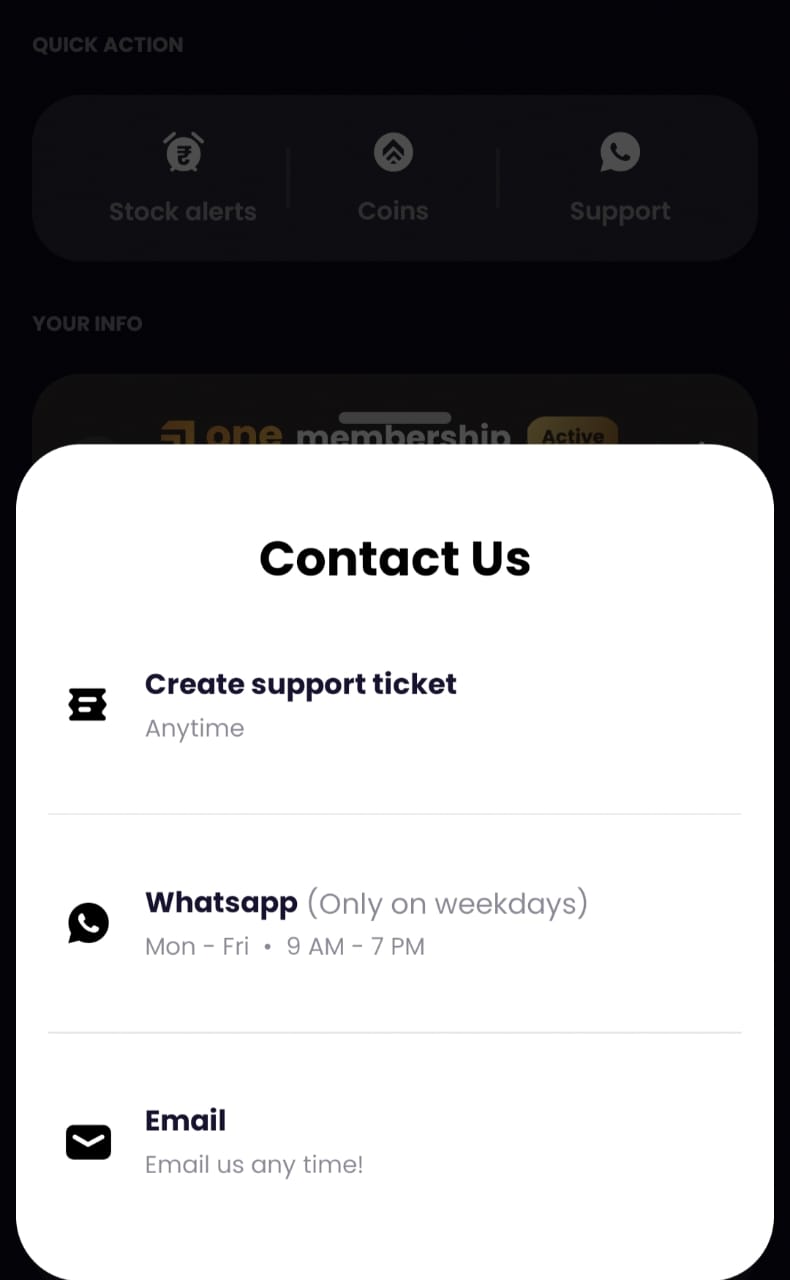 We're always here to assist you. Reach out to us conveniently with the new "Contact Us" bottom sheet.
12. New Tag on Newly Generated Red Flags
Identify potential risks more easily with new tags on newly generated red flags, helping you stay vigilant in your investments.
13. Only One-Time Rescheduling of RIA Calls
Simplify scheduling with the ability to reschedule RIA calls just once, ensuring you get the support you need without hassle.
14. Only 1-Time Feedback Collection
We value your feedback, but we won't overwhelm you. You'll only be prompted for feedback once, making it even more convenient to share your thoughts.
15. Nifty Support Resistance Chart on the Markets Page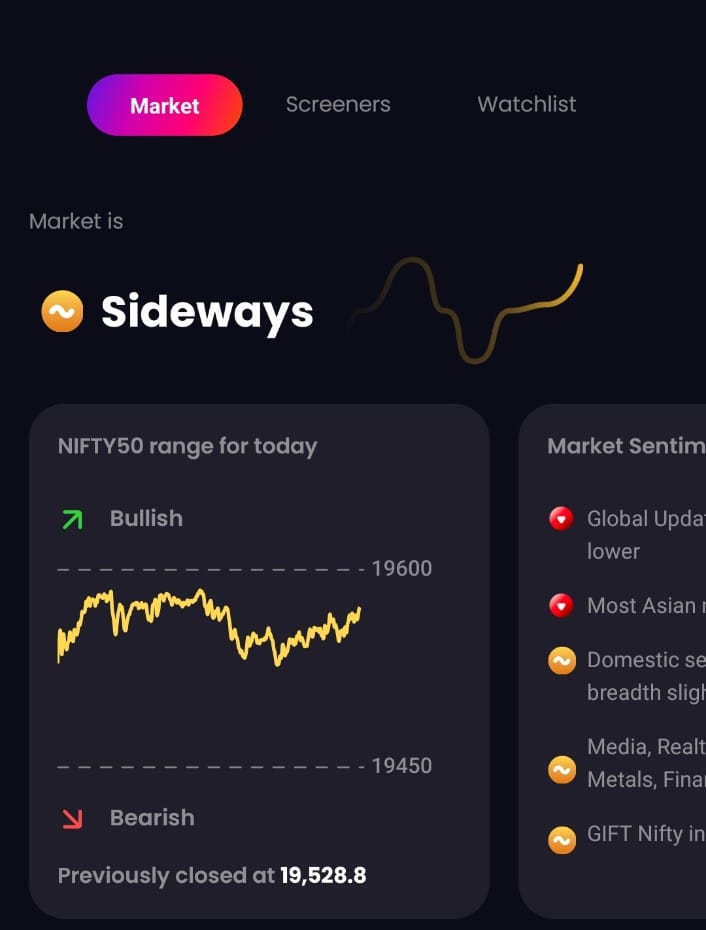 Enhance your market analysis with Nifty support and resistance charts directly on the markets page.
16. Edit & delete alerts at your convenience
Now you can also edit and delete your stock alerts and get the most out of this powerful feature on Liquide. Please clap for Aman & Ayush (Our forever intern Aman's new intern 😉) who have worked on this 👏
We're dedicated to continuously improving your experience with Liquide, and this mid-term update is just the beginning. Your feedback is instrumental in shaping our app's future, so please keep it coming. We hope you enjoy these new features as much as we enjoyed creating them.
Thank you for choosing Liquide as your trusted investment companion. Happy investing!