Jio Financial's Rocky Start; What Should Investors Expect?
Explore Jio Financial Services' eventful entry into the stock market, its initial performance, its demerger from Reliance Industries, and what the future holds for this financial giant.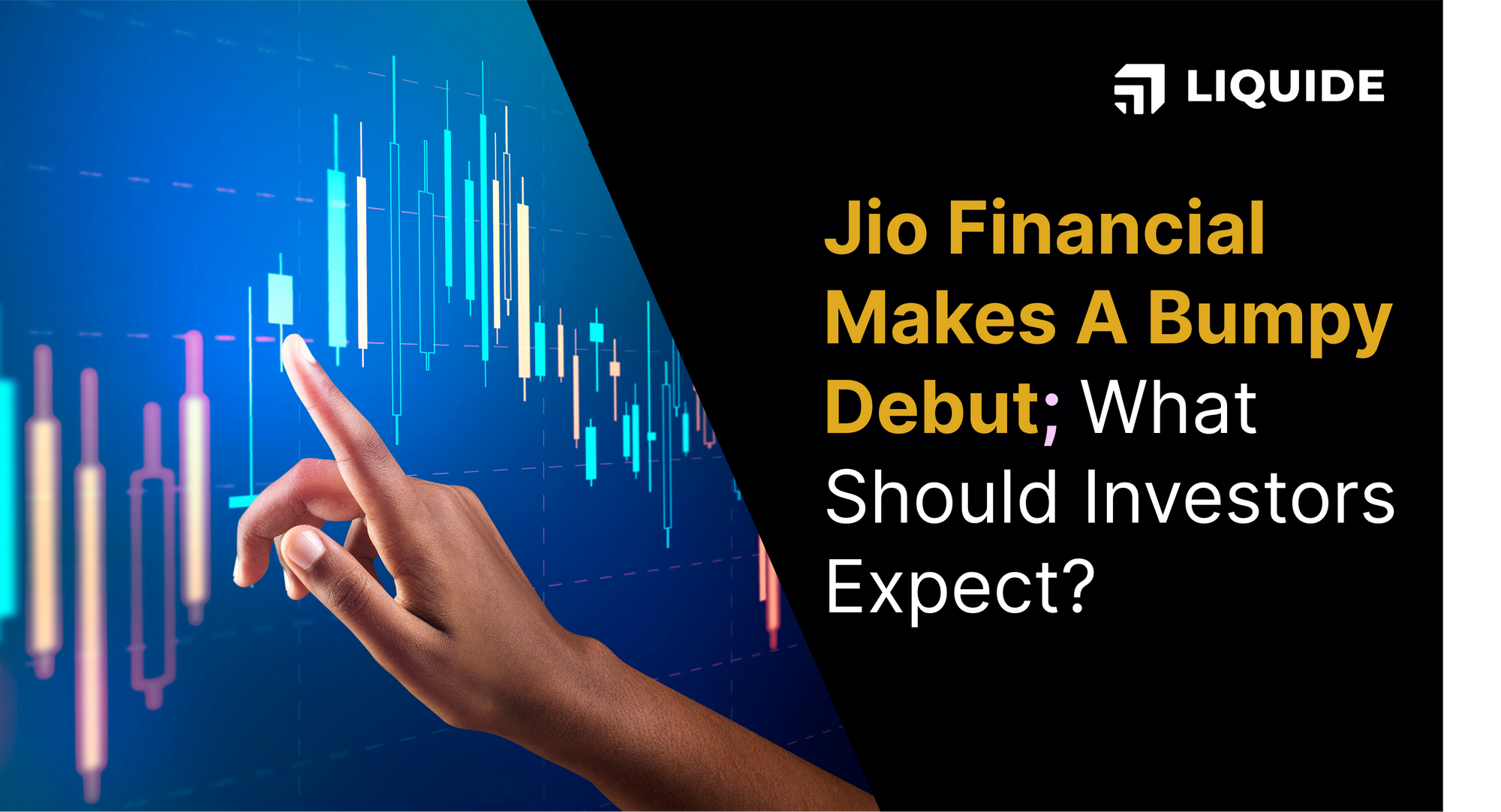 Jio Financial Services Ltd (JFSL), India's third-largest financial services company by market capitalisation, made its debut on the bourses today, with its shares being priced close to the discovered rate of Rs 261.85. Specifically, the shares were listed at Rs 265 on the BSE and started trading at Rs 262 on the NSE. This strategic move positioned the company with a whopping market capitalisation of Rs 1.66 lakh crore during its initial listing.
A Rocky Start
Despite the initial excitement, JFSL's shares plummeted by 5%, touching its lower circuit of Rs 251.75 on BSE. A similar story played out on the NSE, where it settled at a 5% lower circuit of Rs 248.90.
It's essential to note that the JFSL shares fall under the 'T' group of securities on the BSE. This means they are included in the "Trade-for-Trade" category for the first ten trading days. In this segment, intraday trading isn't permissible, ensuring that every trade made is strictly for delivery.
Jio Financial Services is now the 51st stock on the Nifty 50 and 31st on the Sensex. However, the stock is set to be delisted from both indices by August 24. Nevertheless, it will be eligible for re-inclusion in the subsequent cycles.
JFSL's Demerger from Reliance Industries
This demerger has been in the works since last year when Reliance Industries (RIL) announced the split of its financial services business. The formal separation was confirmed with an official order from the National Company Law Tribunal (NCLT) on June 28. As a result, for every share of RIL owned, shareholders received an equivalent share in JFSL.
The Road Ahead
RIL, through JFSL, is targeting the profitable retail lending segment and aims to grasp payment solution opportunities for both vendors and shoppers. Notably, JFSL already possesses a payments bank license. Essentially, the company's primary objective will be the digital provision of financial offerings.
RIL's proficiency in handling intricate and sizable projects across various sectors is unparalleled. It's worth noting that the oil-to-telecom conglomerate has consistently shown not just its project execution expertise but also its knack for monetizing its ventures timely. JFSL is poised to draw in a diverse range of investors and partners. In fact, a joint venture has already been announced with the global investment behemoth, BlackRock, to venture into asset management.
Jio Financial Services' entry into the stock market has been nothing short of eventful. As the company navigates these initial hurdles, the market is keenly watching its next moves. Although JFSL's prowess in executing financial services remains to be seen, investors can be optimistic about increased value generation within the firm. For long-term investment, one may consider accumulating the stock on dips.
Seize the opportunity to enhance your investment journey with Liquide! Our cutting-edge platform offers expert-recommended trade setups, AI-powered assistance through LiMo, comprehensive portfolio health checks, and insightful market commentary. With transparency and real-time tracking, Liquide empowers you to make informed decisions. As Jio Financials navigates its debut, take charge of your investments by downloading Liquide from the Apple Appstore or Google Play Store. Join us in shaping your financial future today!