ICICI Bank's Q4 Results Impress Investors: Here's What Experts Recommend
ICICI Bank has reported another robust quarter, surpassing street estimates on all fronts. Let's dive into the key highlights of its financial performance and find out what experts recommend on whether to buy, hold or sell the stock.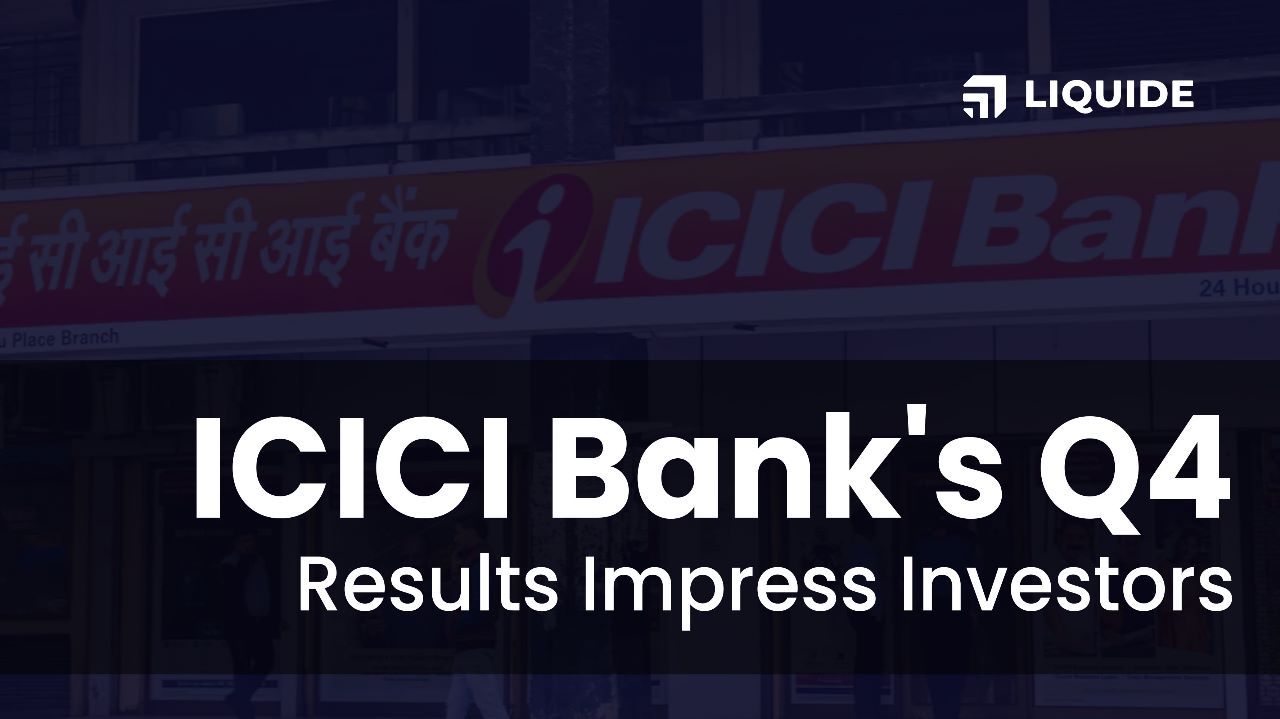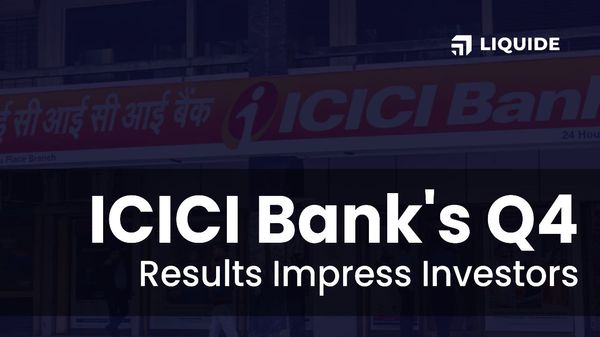 ICICI Bank, India's second-largest private sector bank, unveiled its Q4 financial results on April 22, reporting a robust 30% YoY increase in consolidated net profit, reaching Rs 9,121.9 crore. This strong performance has garnered attention from investors and market analysts alike. In this article, we dive into the key highlights of ICICI Bank's results and share expert recommendations on whether to buy, hold or sell the stock.

Key Highlights of ICICI Bank's Q4 Financial Performance:

The bank's consolidated net profit rose 30% YoY to Rs 9,121.9 crore, outpacing the  28% rise projected by the average of estimates from seven brokerages.
Credit growth stood at 18.7%, reflecting a healthy expansion in the bank's loan portfolio.
Net Interest Margin (NIM) increased by 90 bps YoY to a multi-quarter high of 4.9%, leading to a 40% growth in Net Interest Income (NII) at Rs 17,667 crore.
Overall provisions decreased to Rs 1,619.80 crore from Rs 2,257.44 crore in the previous quarter.
As of March 31, 2023, the percentage of gross non-performing assets (NPAs) in all loans was 2.81%, down from 3.6% a year earlier and 3.07% a quarter earlier.
For the full financial year, ICICI Bank's profit after tax surged 37% YoY to Rs 31,896 crore, as compared to Rs 23,339 crore in FY22.
The Board of Directors has declared a final dividend of Rs 8 per share.

Expert Recommendations on ICICI Bank Stock:

Liquide had recommended the stock at Rs 870 on March 03, 2023, with a target price of Rs 975 (the report is available on the Liquide App). We maintain a bullish stance on ICICI Bank on the back of strong earnings quality, healthy credit growth, margin expansion and improved asset quality.

Other brokerages have also shared their views on ICICI Bank's stock:

For detailed buy-sell-hold recommendations on other NSE stocks, consult LiMo – Liquide's exclusive Robo investment advisor, designed to help you create and maintain a customized portfolio with insightful analysis. Liquide offers expert guidance on stock market investing, giving users access to real-time assessments and suggestions from financial professionals. The Liquide App allows investors to manage their portfolios, monitor market trends and receive personalized investment advice based on their risk tolerance and financial objectives. Download the Liquide App from Google Play or Apple App Store for Android and iOS devices to stay ahead in the Indian stock market.