Analyzing Germany's Recession: What It Means for International Economies
Germany, the world's fourth-largest economy, has slipped into a recession. In this blog, we dissect the reasons behind this economic downturn and outline its potential ripple effects on India.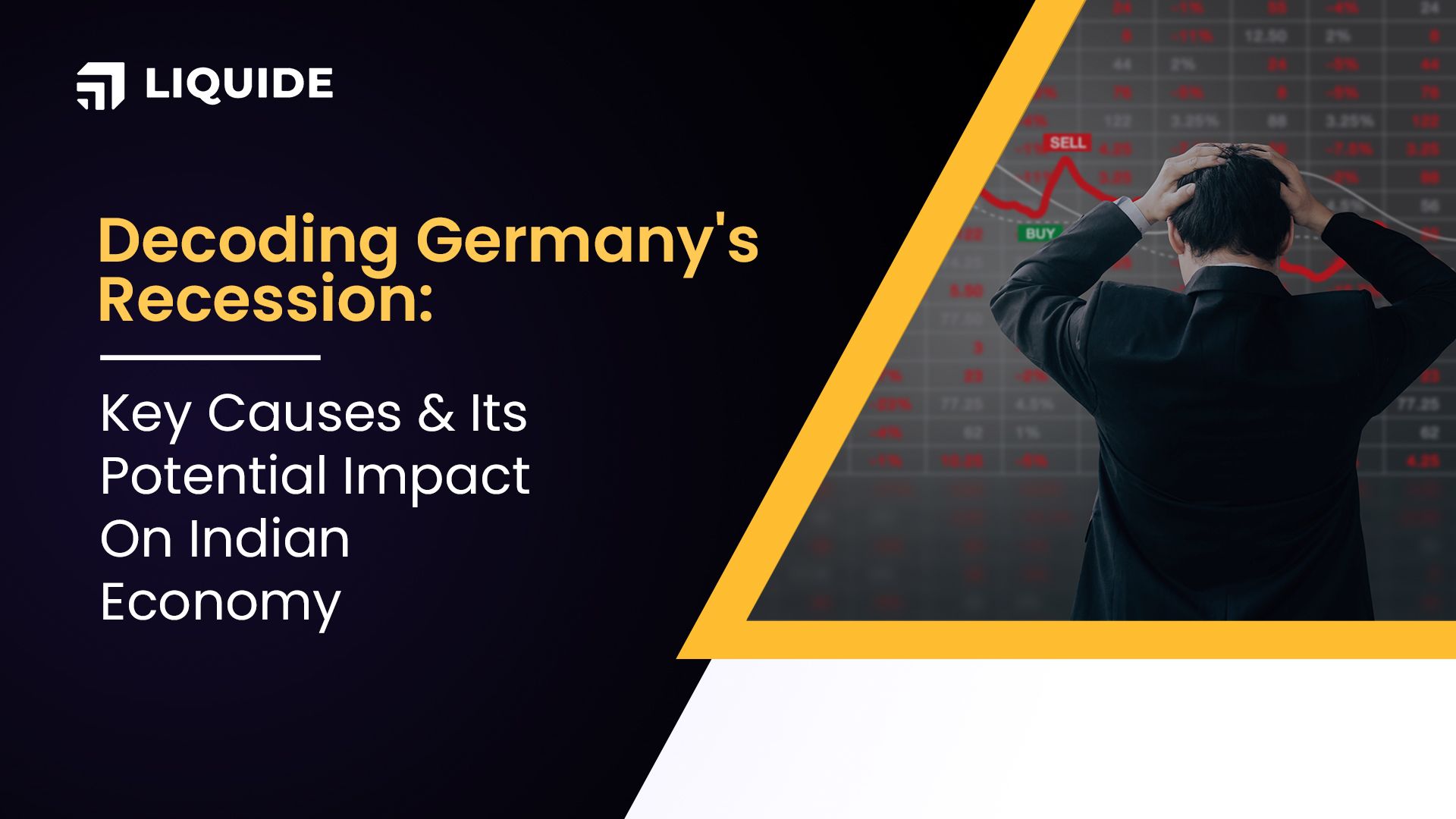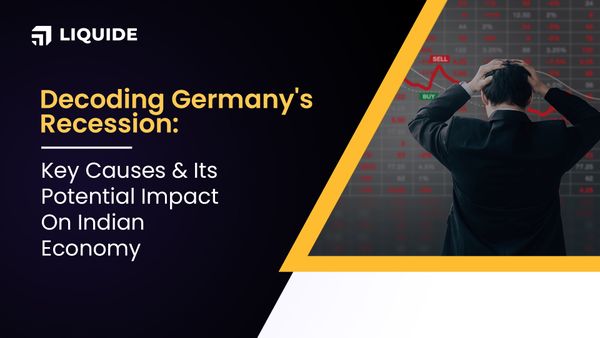 Germany, Europe's powerhouse economy, has officially slipped into a recession following two straight quarters of negative GDP growth. The Federal Statistical Office of Germany disclosed a GDP drop of 0.3% in the first quarter of 2023, following a 0.5% decline in the last quarter of 2022. This successive contraction marks Germany's entry into a recession.
Why Is Germany Facing A Recession?
Germany saw its last economic downturn in early 2020, sparked by the COVID-19 pandemic that forced governments across Europe to impose large-scale economic shutdowns. But what caused the recent slump?
The Ukraine War: The ongoing conflict in Ukraine has triggered global repercussions, significantly contributing to Germany's economic slump. Firstly, Germany heavily relies on Ukraine and Russia for natural gas supplies, and the war has disrupted these crucial energy links, leading to energy shortages, increased costs and hampered industrial productivity.
Secondly, Germany has substantial direct trade ties with Ukraine and Russia. The conflict has disrupted trade flows, impacting industries such as automotive and manufacturing, which are vital to the German economy.
The Rising Tide Of Inflation: Germany is currently grappling with inflation at an unprecedented rate of 7.4%. This alarming figure is expected to stay elevated for a significant period, causing a significant dip in household incomes and subsequently, a decrease in consumer spending.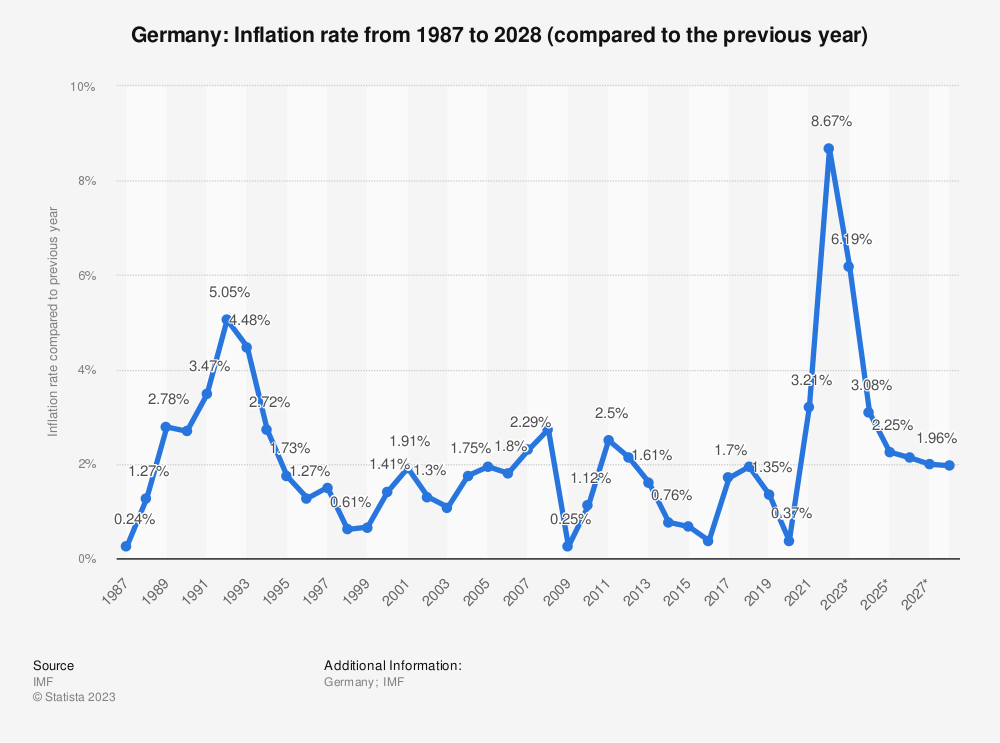 Implications For India
As Germany grapples with its economic downturn, the effects are bound to ripple out, potentially influencing the Indian economy.
Impact on Indian Exports & Sectors: Indian exports to Germany, especially from sectors like apparel, footwear, and leather goods, are predicted to bear the brunt of this economic downturn. ~14% of India's total exports are to the EU, with Germany being the top destination of Indian exports, followed by the Netherlands, Belgium, Italy, and France.
Sharad Kumar Saraf, Chairman of Technocraft Industries Ltd, warns of an adverse effect on Indian exports to not just Germany, but also the entire European Union, which is wrestling with similar economic challenges.
According to experts, the recession could impact India's exports to the tune of $2 billion, including products like smartphones, apparel, footwear and leather goods. In the fiscal year 2022-23, India's key exports to Germany included machinery ($1.5 billion), electronics ($1.2 billion), apparel ($990 million), organic chemicals ($822 million), footwear ($332 million), leather goods ($305 million), articles of iron and steel ($474 million), and auto components ($406 million).
German Investments in India: However, there might be a silver lining amidst the gloom. Despite the recession, Germany remains the ninth-largest investor in India. Saraf suggests that German companies may continue investing in India, seeking cost-effective alternatives in the face of their domestic recession. However, the upcoming carbon border tax imposed by Germany may impact the export of iron and steel products from India.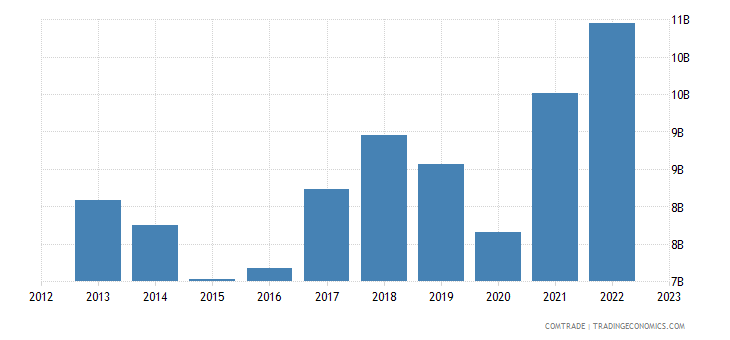 Germany's Battle Against The Recession
In a bid to mitigate the recession's impact, the German government has adopted several measures, including financial aid for businesses and consumers and robust investment in infrastructure projects. As we head into the second half of 2023, the economic landscape looks uncertain. Factors like reduced purchasing power, dwindling industrial order books, and the expected slowdown of the US economy all point towards continuing economic fragility.
However, there might be a glimmer of hope. The German Bundesbank projects modest economic growth in the second quarter, driven by a rebound in industrial activity. Whether this forecast will materialize remains to be seen.
Experience a revolutionary approach to investing with Liquide! Discover curated stock picks, AI-powered research reports, and real-time market tracking. With expert hotline support, portfolio health checkups, and market screeners, Liquide empowers you to make informed investment decisions. Partnering with India's most trusted brokers, Liquide ensures secure and seamless trading. Take control of your investments and download the app from the Google Play Store or Apple App Store. Join Liquide today and explore the stock market like never before!