Analysing TCS Q2 Results: A Deep Dive into Revenue, Results, and Projections
Should you invest in TCS despite muted results in the September quarter? Analysis of Q2 results and future projections.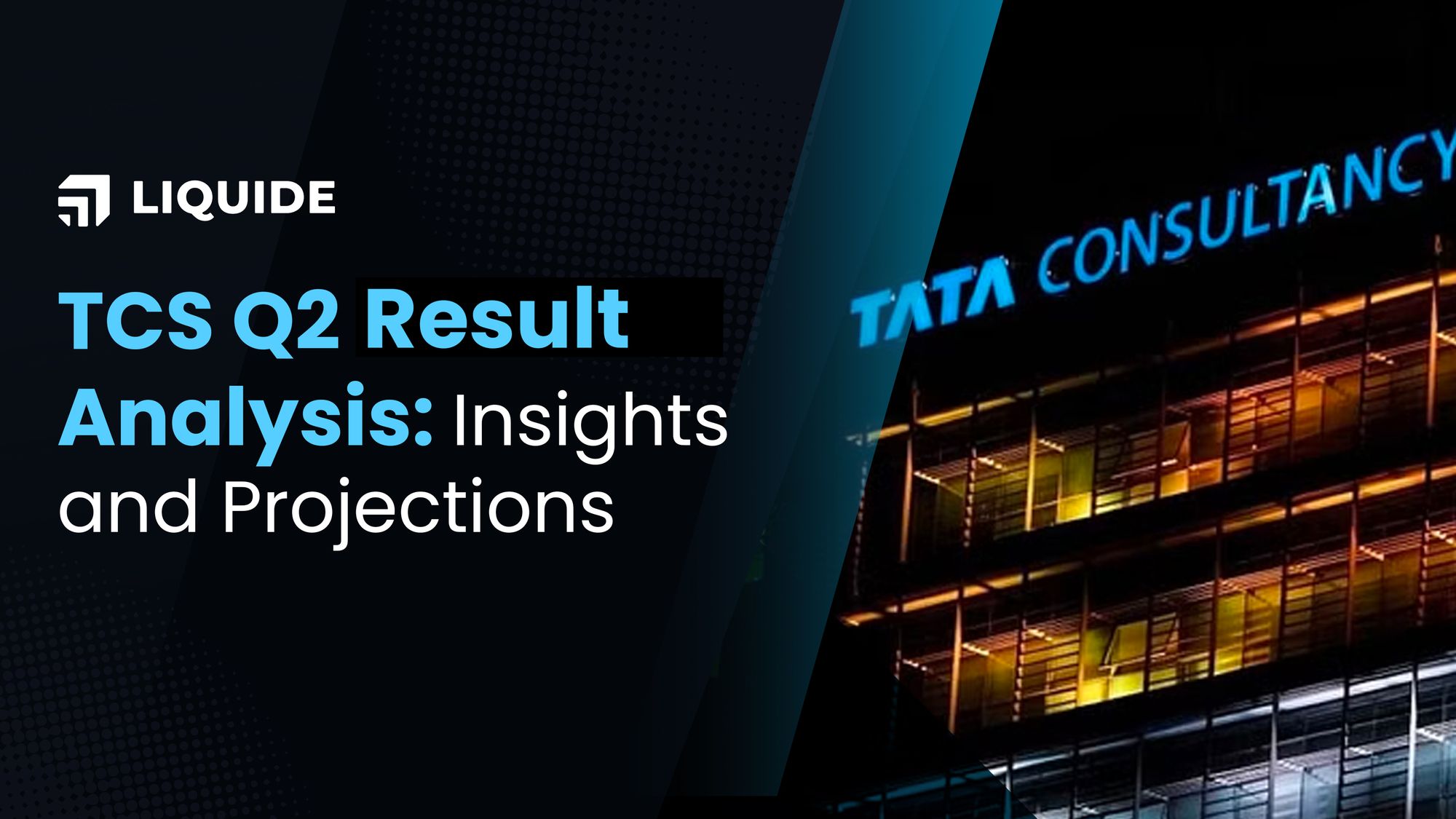 Tata Consultancy Services (TCS) unveiled its results for the September quarter on October 11, 2023, reflecting a blend of successes and challenges. While the IT major missed its revenue estimates, it still marked substantial deal wins that have captured the attention of investors.
In reaction, shares of TCS fell nearly 2% to hit an intraday low of Rs 3,538.10 on the NSE on Thursday, October 12, as the street factored in the company's second-quarter results.
Quarterly Financial Overview
TCS registered a net profit of Rs 11,380 crore for the September quarter, up 9% year-on-year and up 2% sequentially. This profit was backed by a significant order book, particularly from the BFSI segment, even amidst a challenging business scenario.
The revenue for this quarter was Rs 60,698 crore. Although there was a sequential uptick in rupee revenue growth, it still fell below expectations.
The EBIT margin increased to 24.3%, up from 23.2% in the previous quarter. Notably, the rise in margins came as a pleasant surprise.
The company also announced an interim dividend of Rs 9 per share.
Order Book Insights
An essential highlight for investors is the order wins for the quarter, which stood at an impressive $11.2 billion, showing a QoQ increase. This quarter marks the third in a row where TCS reported over $10 billion in its order book.
Compared to Q2FY23, the total contract value for this quarter rose by 38.27%, pointing to the company's growth trajectory. Key markets like the UK and emerging regions such as the Middle East & Africa, and Latin America showed growth.
Stock Performance and Projections
Enhancing its shareholder value, TCS announced a buyback plan worth Rs 17,000 crore at Rs 4,150 per share, which is a 17% premium to today's closing price. This could lend some technical support until the buyback closure date. However, a swift V-shaped recovery in the latter half of FY24 looks uncertain. The considerable benefits from the ramp-up of significant deals are expected to set in in FY25, setting the stage for TCS's growth during that period.
Post Q2 results announcement, brokerage firms display varied opinions on the stock. Here's a summary of their revised ratings and target price adjustments.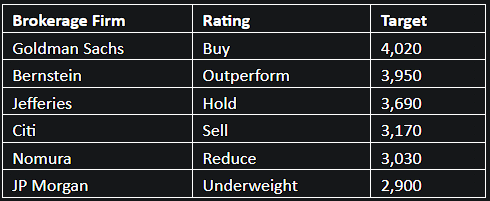 Unsure whether to buy, hold or sell TCS? Ask LiMo, India's first-ever AI copilot for stock investing that provides both a judgment and the reasoning behind it. For an in-depth grasp of the financial markets and potential investment avenues, delve deeper with Liquide. Boasting advanced tools like LiMo and thorough market insights, Liquide equips you with the knowledge to make informed investment decisions.
Download the Liquide app now from the Google Play Store or Apple App Store and embark on a journey of informed and successful investing. Don't miss out on the tools that can shape your financial future.