State Bank of India Q1 FY24 Results: Net Profit At All-Time High But Big Miss on NII
SBI's impressive Q1 FY24 results highlight a 149% rise in net profit, robust credit growth, and better asset quality despite a miss in NII.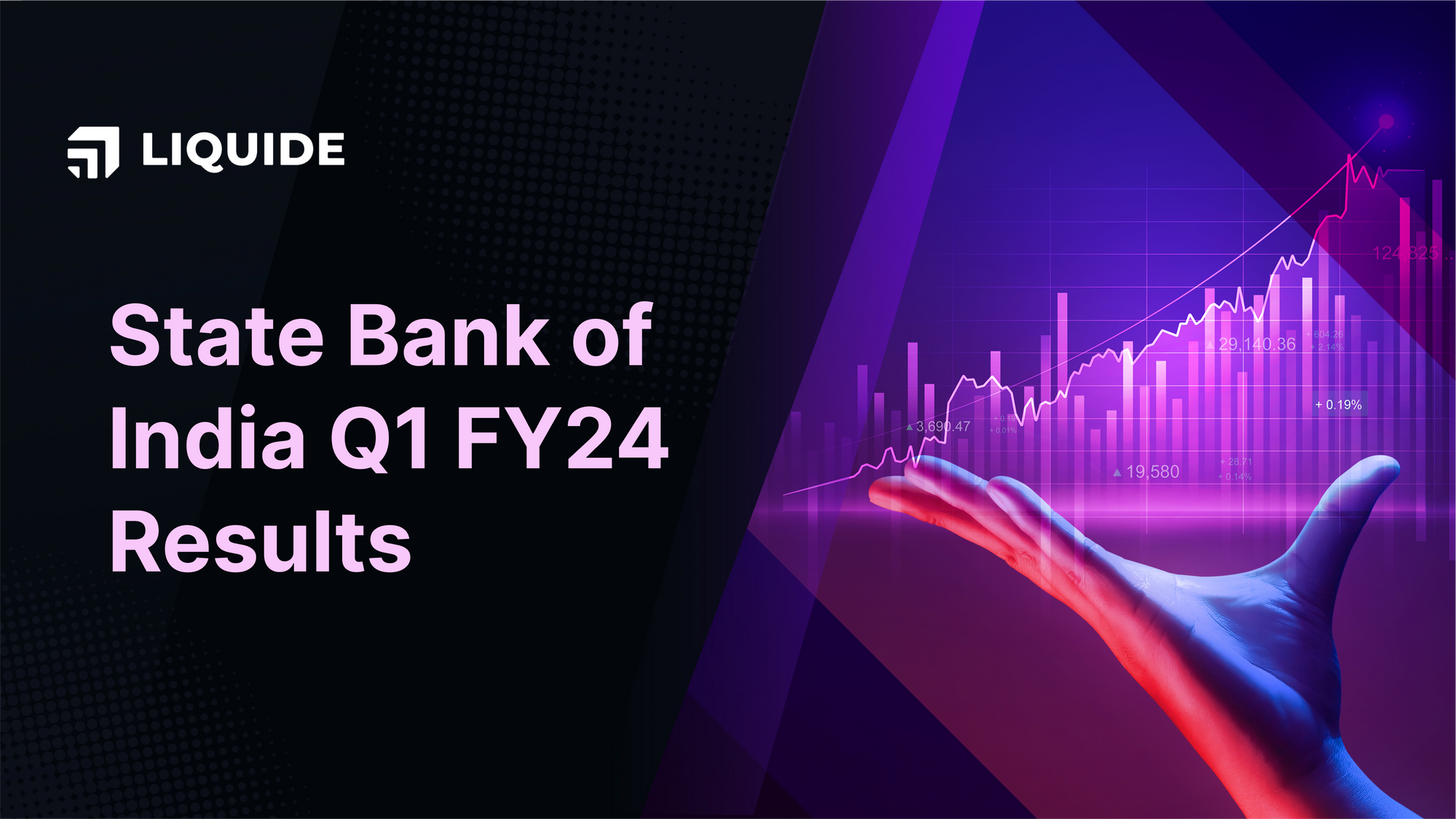 Introduction
State Bank of India (SBI), India's largest lender, has announced its Q1 results for fiscal year 2024, showing a remarkable 149% increase in net profit as well as improved asset quality. This performance has defied market expectations and is a testament to SBI's strong financial management and strategic focus.
Unfolding Q1 Results: A Mixed Bag
SBI's Q1 FY24 results made waves in the financial world with a staggering 149% increase in net profit YoY to a remarkable Rs 18,735 crore from Rs 7,528 crore in Q1 FY23. This impressive growth exceeded expectations as a survey of three brokerages conducted by Moneycontrol forecast a 147% increase in net profit.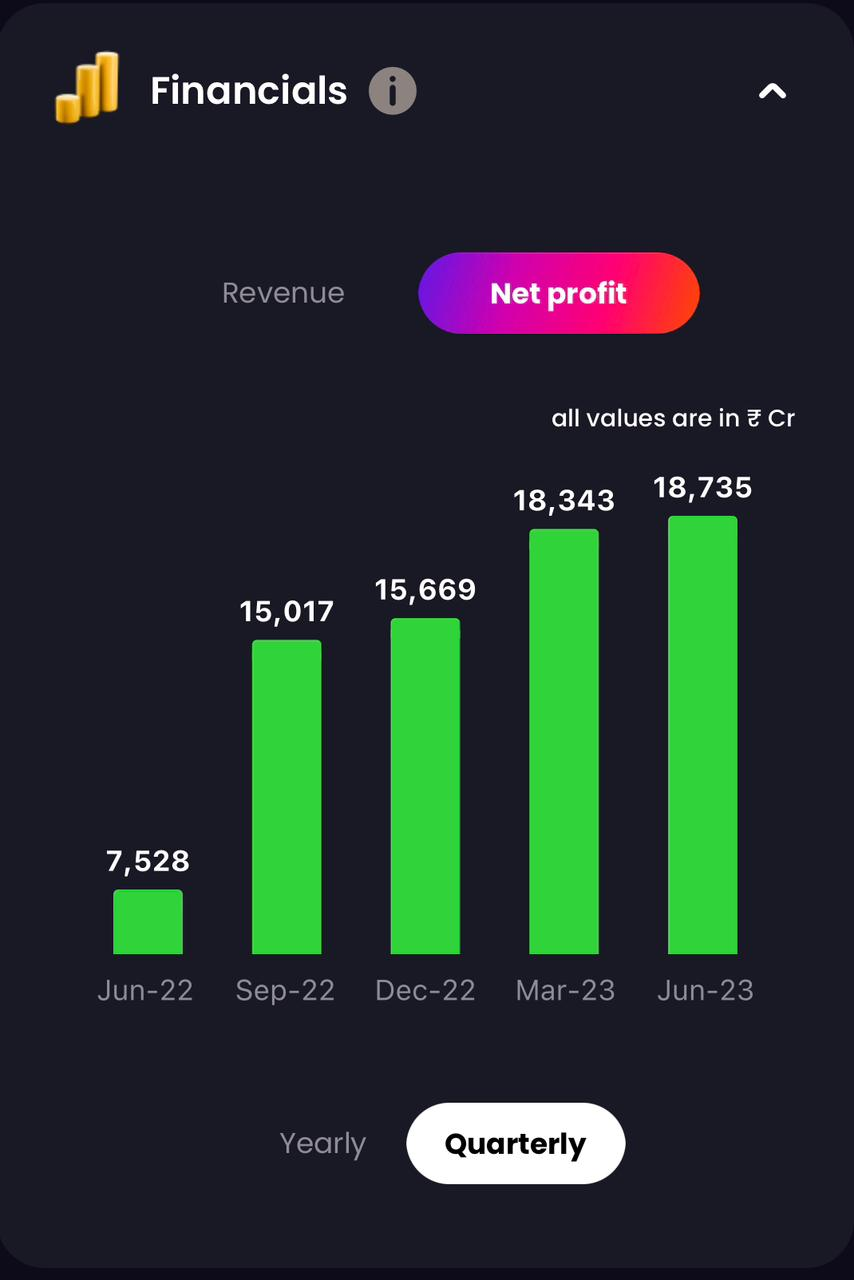 The bank's net interest income (NII) showed strong YoY growth of 24.71%, reaching Rs 38,905 crore for Q1 FY24. However, the figure fell below market expectations, which had forecast an increase of 26.7% to Rs 39,533 crore. Notably, Net Interest Margin (NIM) improved to 3.33%, up from 3.02% in the previous year.
Credit Growth and Segmental Analysis
SBI's credit growth in Q1 FY24 was recorded at 13.90% YoY, driven by various segments. Domestic advances experienced robust growth, particularly in the small and medium-sized enterprise (SME) sector with an 18.27% YoY rise and retail personal advances at 16.46% YoY. Lending to agriculture and corporate sectors also expanded, showcasing SBI's diverse portfolio.

The Bank's Provision Coverage Ratio (PCR) for Q1FY24 stood at 74.82%, down by 23 bps YoY while Slippage Ratio improved by 44 bps to 0.94%. Credit Cost for Q1FY24 improved by 29 bps to 0.32%.

Asset Quality Enhancement
One of the standout achievements of SBI's Q1 FY24 results was the significant improvement in asset quality. The gross non-performing assets (GNPA) ratio decreased from 3.91% to 2.76%, and the net non-performing assets (NNPAs) ratio improved to 0.71% from 1% in the previous year. These reductions indicate prudent risk management and effective loan recovery measures.
Deposit Growth and Future Outlook
SBI's total deposits exhibited a notable 12% YoY growth, reaching Rs 45.31 lakh crore in Q1 FY24. Looking ahead, Dinesh Khara, Chairman of SBI, expressed optimism about the bank's future trajectory. Khara stated, "We are looking at a credit growth of 14-15% in FY24. Our credit growth will be broad-based in retail, agriculture, small and medium-sized enterprises, and corporate sectors."
Conclusion
SBI's impressive 149% net profit growth, along with significant improvements in asset quality and credit growth, highlights the bank's resilience and strategic prowess. Despite missing market expectations in certain areas, SBI's overall performance underscores its position as a driving force in India's banking sector. As SBI charts its course for FY24, it remains poised to continue its growth trajectory and contribute significantly to India's economic landscape.
For a comprehensive understanding of financial markets and investment opportunities, enhance your insights with Liquide. With its cutting-edge features like  LiMo and detailed market analysis, Liquide empowers you to make informed decisions. Download the Liquide app from the Google Play Store or Apple App Store today, and embark on a journey of informed and successful investing. Don't miss out on the tools that can shape your financial future.