Spotlight on IKIO Lighting's IPO: Should you subscribe?
Noida-based IKIO Lighting Ltd is all set to launch its Rs 607 crore IPO. Is it worth investing?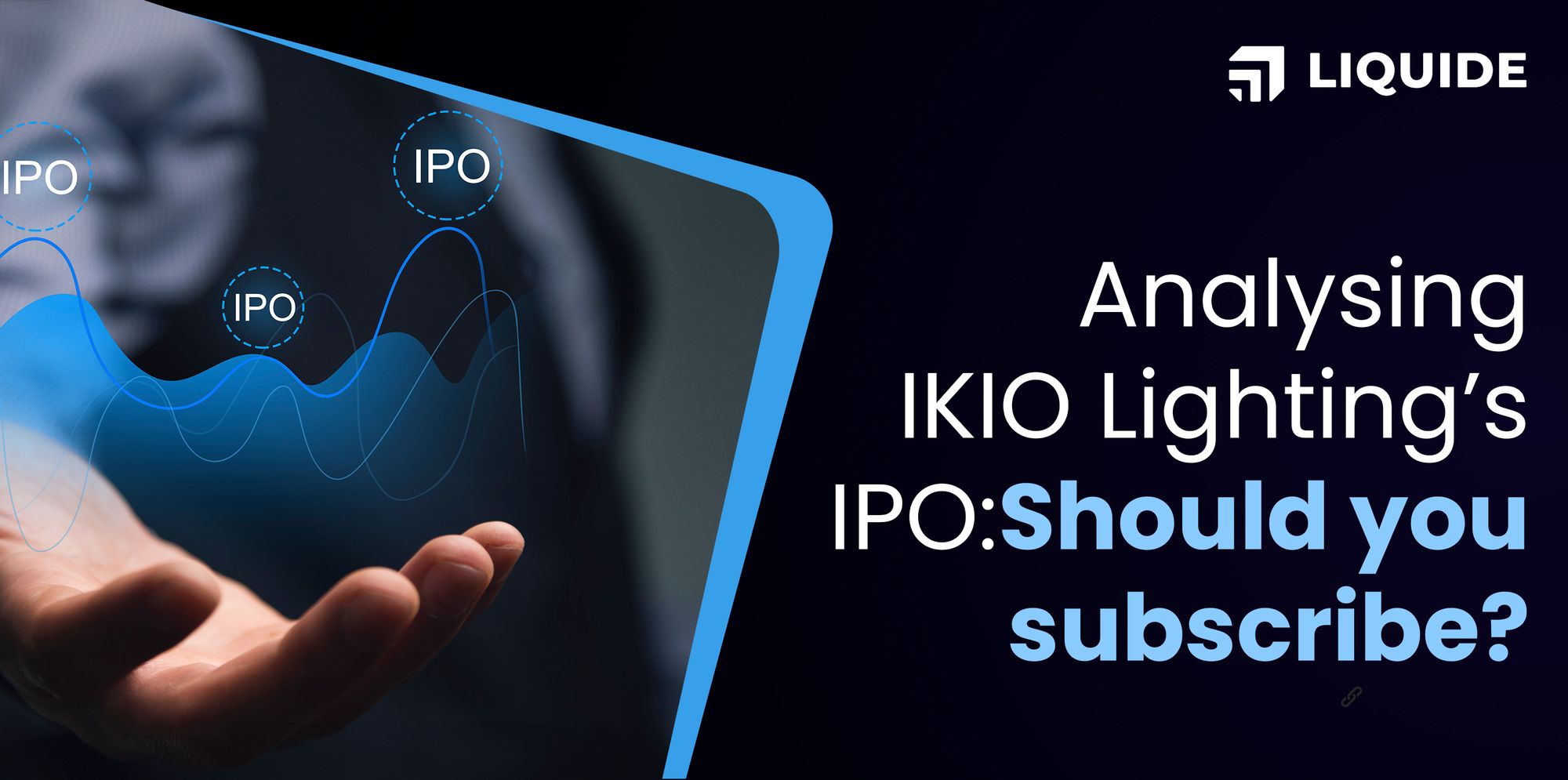 Noida-based IKIO Lighting Ltd, a provider of LED lighting solutions, is all set to launch its initial public offer (IPO) in the price band of Rs 270-285 per share. The IPO, which consists of a fresh issue of equity shares worth up to Rs 350 crore and an offer-for-sale (OFS) of up to 90 lakh equity shares, will remain open for subscription from June 6-8.
Preceding its IPO, IKIO successfully raised Rs 182 crore from anchor investors. The company allocated 63.84 lakh equity shares to 16 funds at Rs 285 per share, thereby valuing the transaction at Rs 182 crore.
The net proceeds of the issue (fresh issue) will be used for (i) repayment/prepayment of certain borrowings, (ii) investment in a wholly-owned subsidiary, IKIO Solutions Pvt Ltd, to establish a new facility in Noida, and (iii) general corporate purposes.
ABOUT IKIO
Established on March 21, 2016, IKIO under the stewardship of Managing Director Hardeep Singh, has grown to be a key player in the LED lighting solutions sector. IKIO's offerings are classified into four categories: LED lighting, Refrigeration lights, ABS piping, and Allied products.
Operating four manufacturing facilities in India, the company, as of December 31, 2022, had an annual installed capacity of LED lights amounting to 2.06 crore pieces and Fan and Switches to 2.18 crore pieces.
IKIO enjoys high customer retention, with about 94% of its consolidated revenue from operations in FY22 originating from repeat customers. The company's primary client, Signify-Philips, dominated India's functional decorative lighting category with a 50% market share and held a 10% stake in the true-blue decorative lighting segment in FY22.
IKIO's robust financial performance is noteworthy. With a 25% Compound Annual Growth Rate (CAGR) in consolidated revenue over FY20-22, and a 32% growth in Profit After Tax (PAT) from FY20-22, the firm shows strong revenue and profit trends. The PAT margin also saw an improvement, rising from 11.36% in FY20 to 14.22% in 9MFY23.
RISK FACTORS
However, investors should also be aware of the risk factors before investing. Despite the impressive growth, a declining trend in Return on Net Worth (RoNW), which dropped from 57.8% in FY20 to 36.6% in FY22 and touched 27.3% in 9MFY23, has been observed.
There also exists a revenue concentration risk. IKIO derived ~70% of its revenue from Signify-Philips in 9MFY23. Therefore, any significant market loss for Signify-Philips could substantially affect IKIO's revenue stream. Furthermore, IKIO's expansion plans in the US might be hampered if a US recession occurs.
VERDICT
Overall, IKIO has shown steady revenue and profit growth through its comprehensive solutions and in-house manufacturing. It boasts a robust business model with healthy return ratios, even though it operates on a smaller scale than its peers, servicing leading brands.
With a P/E ratio of 47.8x 9MFY23 annualised EPS, the IPO appears to be fairly valued compared to its peers. Long-term investors can consider investing in IKIO's IPO.
For investors seeking detailed buy-sell-hold recommendations on other NSE stocks, Liquide's exclusive Robo investment advisor 'LiMo' offers insightful analysis and personalized investment advice based on risk tolerance and financial objectives. The Liquide App allows investors to manage their portfolios, monitor market trends and receive real-time assessments and suggestions from financial professionals. It is available for download on the Google Play Store or Apple App Store for Android and iOS devices.