Reliance Industries to demerge financial services arm; Should you buy, hold or sell?
Explore the key aspects of Reliance Industries' strategic demerger, its expected benefits, the rebranding to Jio Financial Services, and what it means for shareholders.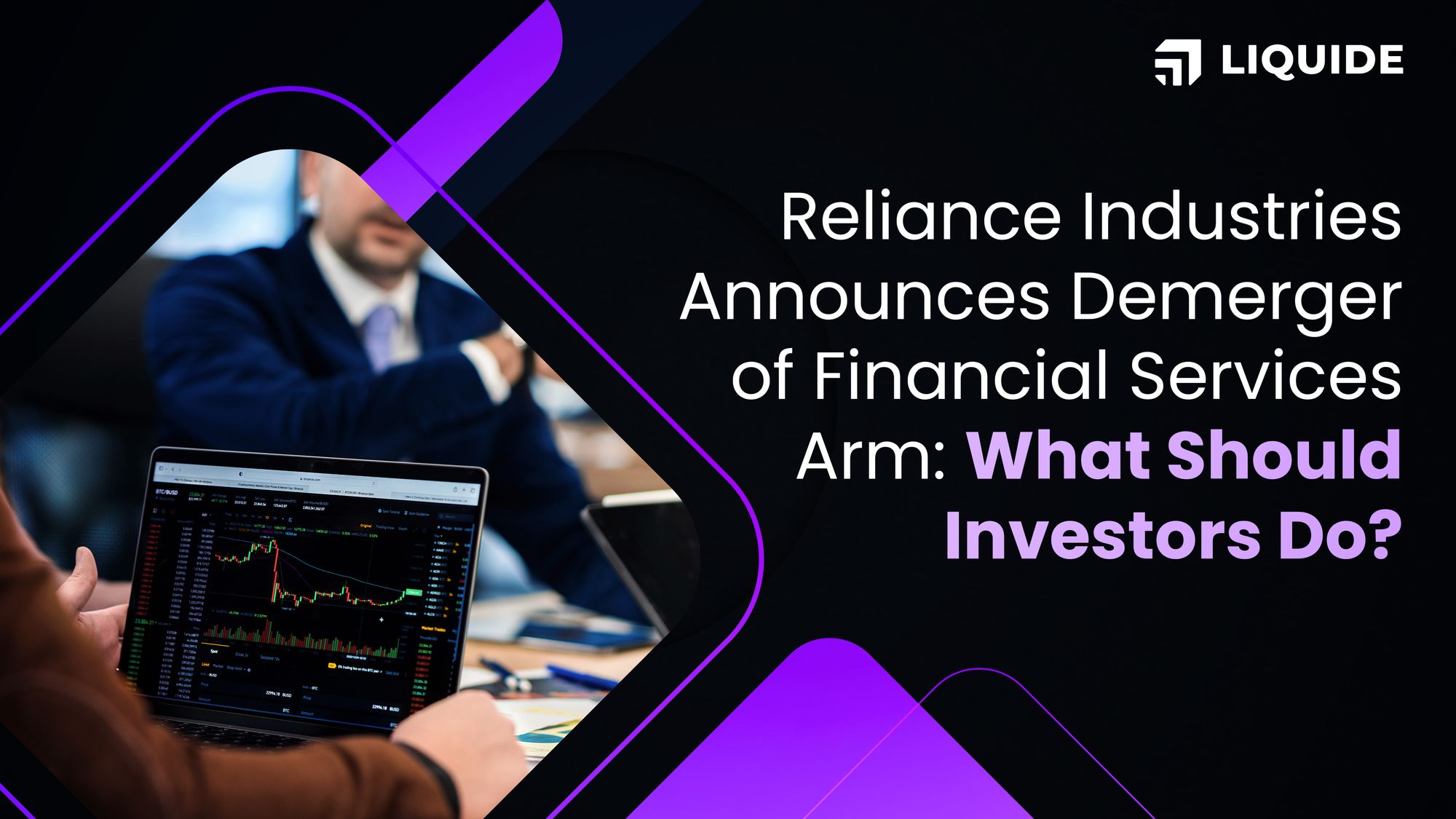 Reliance Industries shares surged over 4.5% to hit an intraday high of Rs 2,755 today after the oil-to-telecom conglomerate decided to demerge its financial services unit - Reliance Strategic Investments Ltd. Here are a few important things you should know about the Scheme of Arrangement and what to expect going ahead.
Key Highlights
Reliance Industries Ltd (RIL) has fixed July 20 as the record date for the demerger of its wholly-owned subsidiary, Reliance Strategic Investments Ltd (RSIL), from its parent firm. Post-demerger, RSIL will be rebranded as Jio Financial Services Ltd (JFSL).
Under the Scheme of Arrangement, every RIL shareholder will receive one RSIL share for each RIL share they possess as of the record date. This demerger marks the transformation of the financial services branch into an independent entity, which will be publicly listed on the BSE and NSE.
Board of Directors: New Appointments
The board has also announced the appointment of Hitesh Sethia from McLaren Strategic Ventures as the CEO and MD of RSIL for a three-year term. Isha Ambani, Mukesh Ambani's daughter, has been nominated as a non-executive director of the financial services firm, subject to approval from the Reserve Bank of India (RBI).
Moreover, Rajiv Mehrishi, the former Union Home Secretary, Sunil Mehta, ex-MD and CEO of Punjab National Bank, and Bimal Manu Tanna, a former PwC chartered accountant, have been designated as independent directors on RSIL's board. Their terms will last for five continuous years until July 6, 2028, subject to member approval.
Jio Financial Services Listing Date & Share Price
Given that the record date for Jio Financial Services' demerger is expected towards the end of August or early September 2023, the listing of Jio Financial Services shares could likely occur between late September and October 2023.
JFSL holds a 6.1% stake in RIL, which is approximately worth Rs 1.1 trillion and accounts for ~90% of its net worth. If we exclude the investments in RIL shares, the net worth of JFS would be ~Rs 100 billion. Given that the investments in RIL shares make up ~90% of JFS's net worth, the per-share book value of JFS would be roughly Rs 190.
While RIL is yet to announce further details regarding the demerger, Jefferies has forecasted that Jio Financial Services' share price could be around Rs 179 per share. Alternatively, JP Morgan has predicted the share price to be Rs 189 per share.
Is it time to buy or sell?
Jio Financial Services is poised to have a distinct edge over other Non-Banking Financial Companies (NBFCs) owing to its robust support structure. They already have a retail book of ~Rs 2,75,000-2,80,000 crore on an annual basis at the end of last quarter, which is growing at ~ 15%. The substantial financial backing from its affluent parent organization, its AAA credit rating symbolizing fiscal stability, a well-fortified and healthy balance sheet and an expansive distribution network all contribute to this advantage.
For value investors, accumulating Reliance Industries on dips before Jio Financial Services makes its debut on the Indian stock exchange could be a good strategic move. Consequently, the 1:1 share ratio post-demerger may potentially offer a lucrative opportunity for eligible shareholders.
Want to stay updated on the latest financial news and make informed investment decisions? Download the Liquide App from Google Play Store or Apple Appstore. With Liquide's innovative features like LiMo, an AI-powered bot at your service, you can access expert recommendations, portfolio health checkups, and real-time tracking, all in one place. Don't miss out on the opportunity to enhance your investment journey. Get the Liquide App today and empower yourself with the tools you need for successful investing.