POST-MARKET SUMMARY 04 September 2023
Post-market report and news around trending stocks.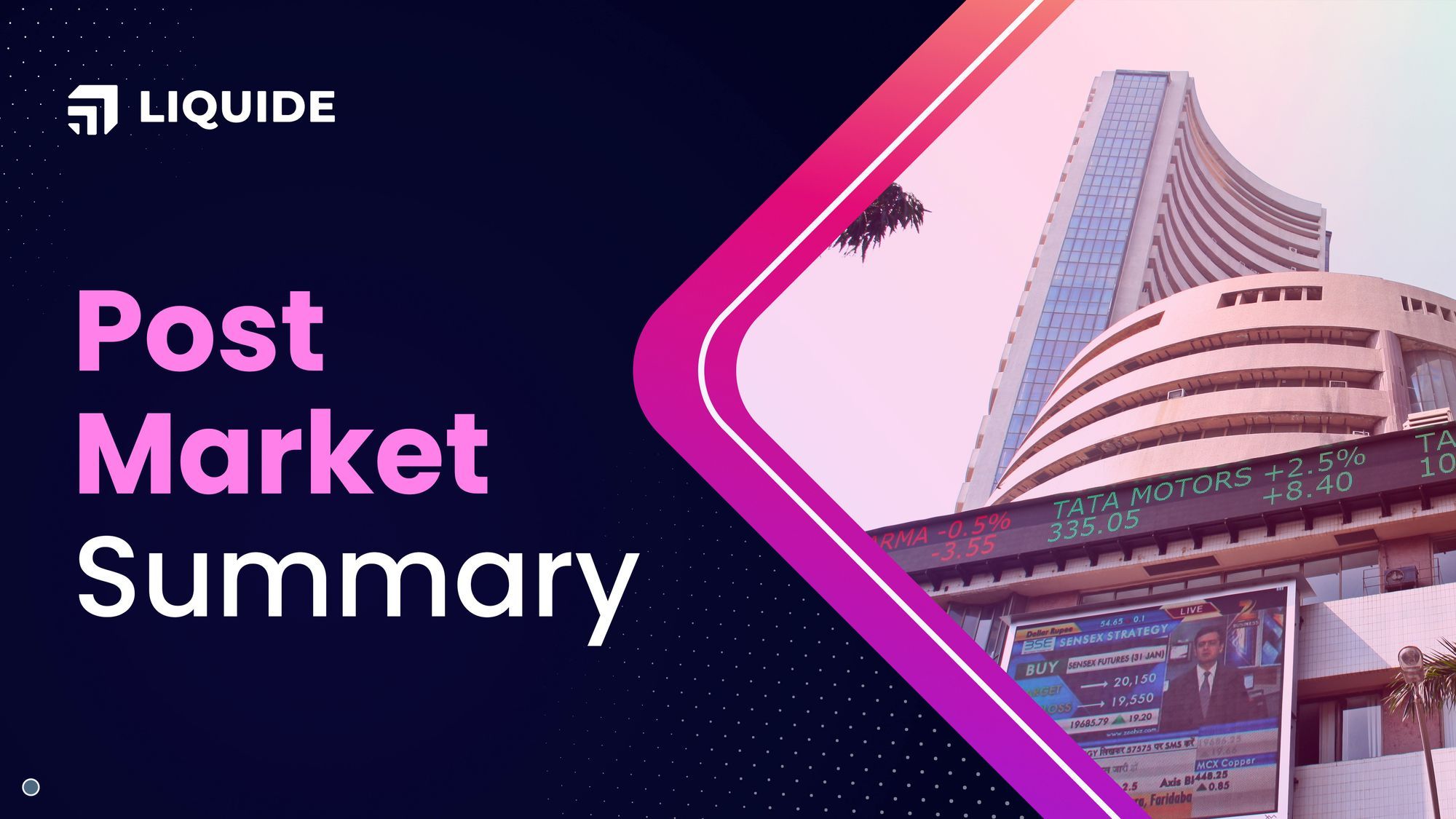 On September 4, the benchmark indices closed in the green for the second consecutive session, with the Nifty comfortably settling above the 19,500 mark, thanks to widespread buying across various sectors. While the week started on a positive note, with the Index opening strong, it experienced a sudden downturn, erasing its initial gains. Nevertheless, the resilience of Metal stocks played a crucial role in the Index's recovery.
NIFTY: The index opened 90 points higher at 19,525 and made a high of 19,545 before closing at 19,528. Nifty has formed a Doji candlestick on daily chart, as the closing was near the opening levels. Its immediate resistance level is now placed at 19,620 while immediate support is at 19,400.
BANK NIFTY:  The index opened 211 points higher at 44,647 and closed at 44,578. Bank Nifty has formed a small bodied bearish candlestick pattern with a long lower shadow. Its immediate resistance level is now placed at 44,800 while support is at 44,000.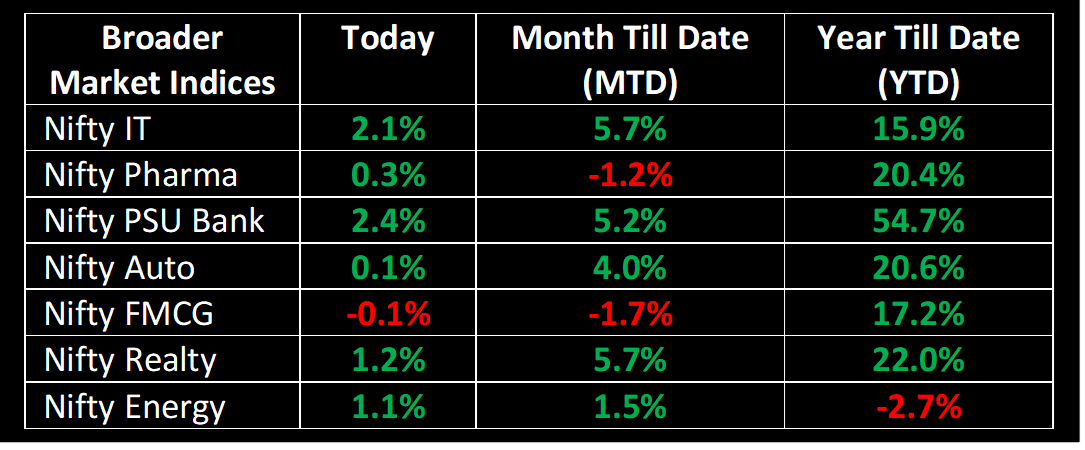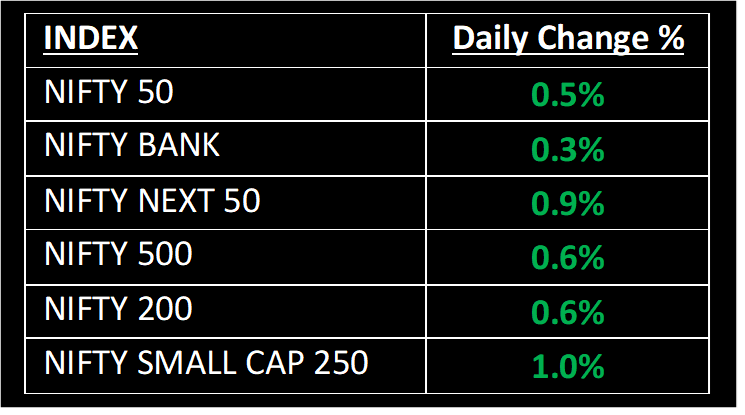 Stocks in Spotlight
▪ Coal India Ltd:  Stock gained 4.6% after the company posted a 13% on-year growth in production at 52.3 million tonnes in August.
▪ IDBI:  Stock traded 8% higher after the government invited bids for strategic divestment of the bank.
▪  IRFC: Stock zoomed 20% as trading volumes surged 11.11% from the previous day. The PSU stock has surged over 31% in the last two days. The surge in share price has pushed the IRFC market capitalization to over Rs 86,056 crore.
Global News
▪  The Stoxx 600 index hit its highest level since August 9 in morning trade and was up by 0.6% at midday London time.
▪  Gold prices climbed on Monday towards a one-month peak scaled in the previous session, supported by a slight pullback in the dollar and prospects that the US Federal Reserve would take a pause from interest rate hikes this year.
▪  Oil prices ticked up in Asian morning trade on Monday, as market sentiment was buoyed by positive China and US economic data, as well as expectations of ongoing crude supply cuts from major producers.
---
This document has been issued by Liquide Solutions Private Limited for information purposes only and should not be construed as
i) an offer or recommendation to buy or sell securities, commodities, currencies or other investments referred to herein; or
ii) an offer to sell or a solicitation or an offer for the purchase of any of the baskets of Liquide Solutions; or
iii) investment research or investment advice. It does not have regard to specific investment objectives, financial situation and the particular needs of any specific person who may receive this document. Investors should seek personal and independent advice regarding the appropriateness of investing in any of the funds, securities, other investment, or investment strategies that may have been discussed or referred to herein and should understand that the views regarding future prospects may or may not be realized. In no event shall Liquide Life Private Limited and / or its affiliates or any of their directors, trustees, officers and employees be liable for any direct, indirect, special, incidental or consequential damages arising out of the use of information/opinion herein.
With Liquide, you can explore stocks, trade securely in your own broker account, and receive expert-recommended trade setups. Stay updated with real-time tracking, market commentary, and AI-powered insights from LiMo, our intelligent bot. Whether you're a seasoned investor or a newbie, Liquide provides the tools you need to discover your next big investment opportunity. Download the app now from Google Play Store and Apple App Store to revolutionize your investment journey. Don't miss out on the chance to level up your investing game with Liquide.