Infosys Q1 Results Overview: FY24 revenue guidance cut sharply to 1-3.5%; Check details
IT major's net profit jumps 11%, but the firm lowers FY24 growth guidance sizably.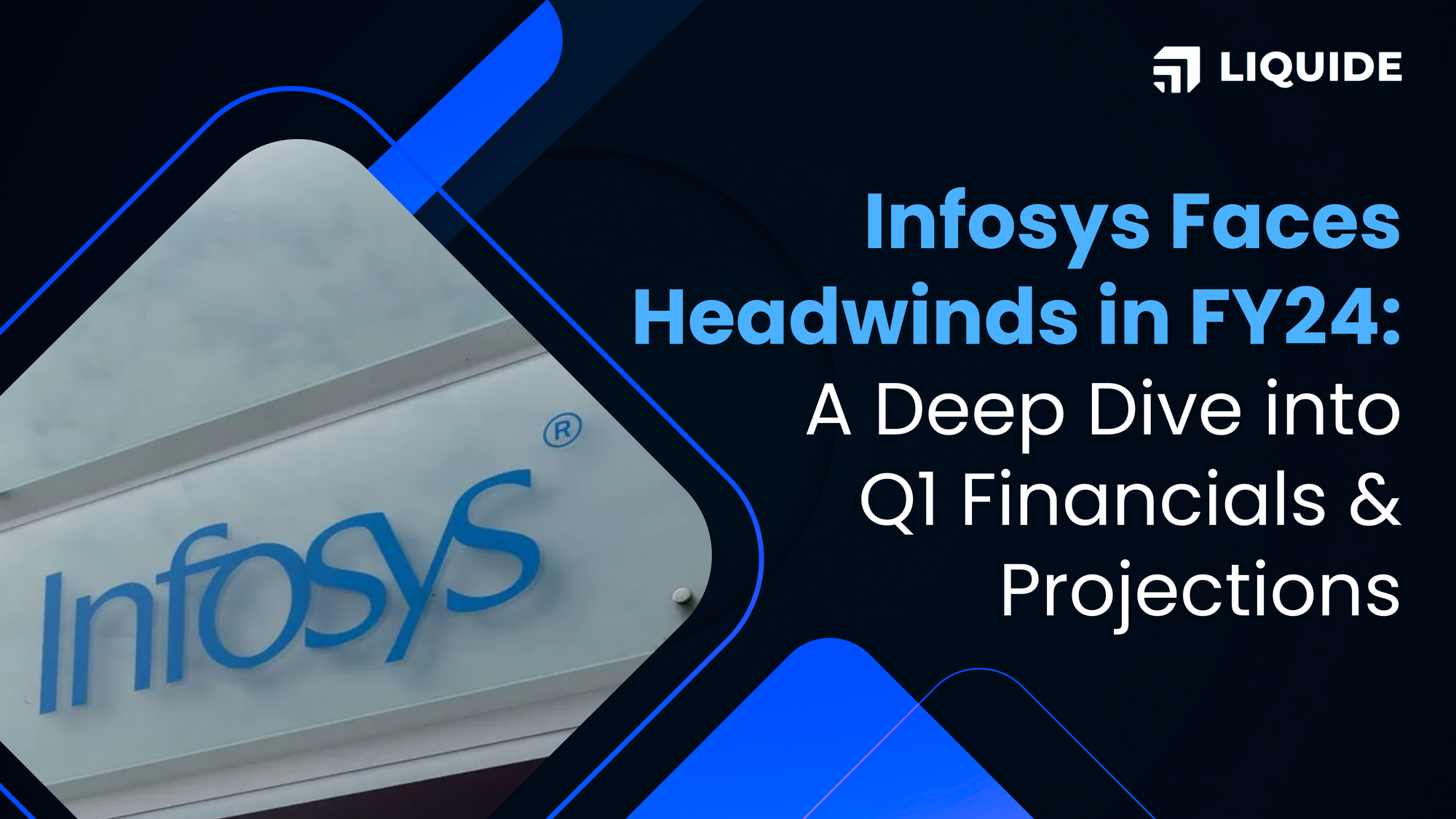 India's IT titan, Infosys Ltd, announced its Q1 FY 2023-24 results on July 20, taking a surprising turn as the revenue guidance for FY24 was significantly pared down to 1-3.5% from the earlier band of 4-7%. The revised projection is based on several factors including a challenging demand environment and delays in decision-making, among other reasons.
In reaction to this, shares of Infosys tumbled nearly 10% to hit an intraday low of Rs 1,305 on the National Stock Exchange (NSE) on Friday, June 21.
A Sneak-Peak into the Results
Despite the slashed revenue guidance, the IT behemoth maintained its operating margin or EBIT guidance at 20-22%. Infosys recorded an 11% surge in net profit, escalating to Rs 5,945 crore from the prior Rs 5,362 crore reported in the year's corresponding period.
The consolidated revenue also reflected growth, recording a 10% increase to Rs 38,494 crore for the quarter ending in June. This was up from Rs 35,146 crore in Q1FY23. The operating margin for the quarter was 20.8%, with growth of 0.7% year-on-year, and a decline of 0.2% sequentially.
The total contract value (TCV) of major deals for the quarter stood at $2.3 billion, with net new accounting for 56.1%

Ratings by Brokerage Firms
Post Q1 results announcement, brokerage firms display varied opinions on the stock. Here's a summary of their revised ratings and target price adjustments.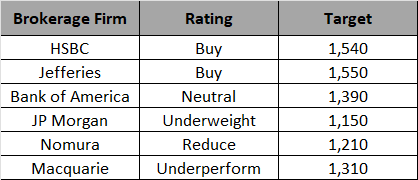 Path Ahead
Although the downscaling of the guidance could cause short-term volatility in the Infosys stock, it appears to be more of a perception issue than an operational one. The previous guidance might have been overly optimistic considering the current market conditions.
Despite these near-term challenges, we remain confident in Infosys' potential for long-term growth. As the macroeconomic conditions improve, the company could experience a positive shift in its growth trajectory.

Discover a world of possibilities with Liquide, offering powerful features like LiMo, expert-recommended trade setups, real-time market analysis, and comprehensive screeners. Stay informed with periodic updates and unlock the potential of intelligent stock trading at your fingertips. Download the Liquide app from Google Play Store or Apple App Store to enhance your investment journey and seize profitable opportunities in the dynamic world of stock trading.
Disclaimer:
As with any investment, it is important that investors do their own research, assess their risk tolerance and consult financial professionals before making any investment decision.