India at 76: Redefining Investing for Young India
Explore India's economic evolution at 76, redefining investment preferences, and discover the groundbreaking future with Liquide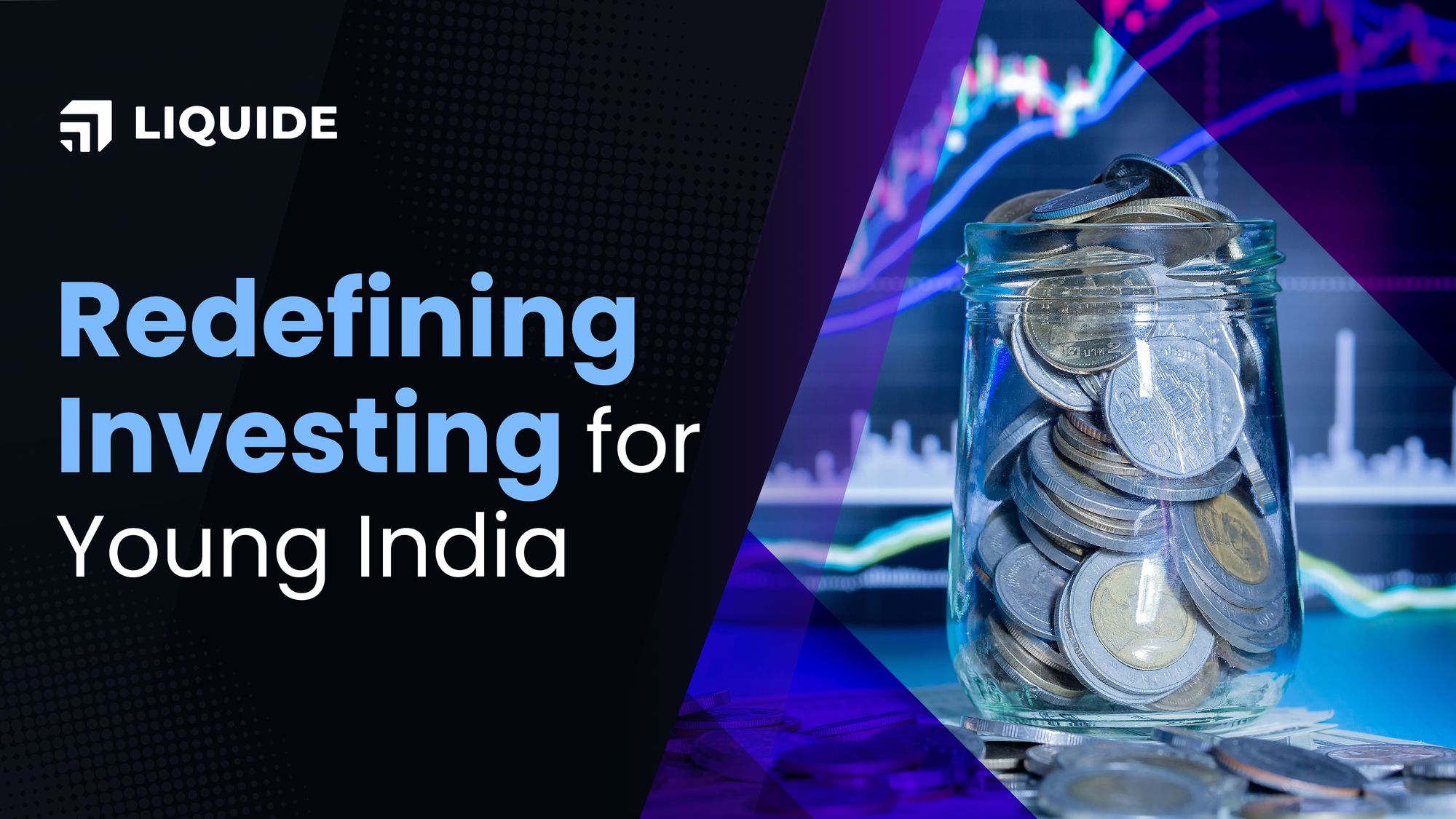 Today, on August 15, 2023, India proudly celebrates its 76th year of independence. From milestones in food self-sufficiency to the rise of influential business empires, India's journey of transformation is evident. Supported by a strong financial and banking infrastructure and a solid external sector balance sheet, there's no doubting India's advancement. A striking testament to this growth is the nation's per capita income, which for the fiscal year 2022-23 reached an impressive Rs 1,15,746, showcasing a 6.13% YoY growth. Compared to the mere Rs 250 in 1947, this leap is truly remarkable.
Moreover, there's a clear move towards prioritizing financial savings over physical assets. This shift is evident in the unprecedented inflows into the Mutual Fund industry. In July 2023, Mutual Fund Folios peaked at an impressive 15,14,21,270. That same month, SIP contributions reached a record-breaking Rs 15,244.73 crore. Additionally, the number of SIP accounts in July 2023 was the highest ever, totalling 6,80,52,826.
A Glimpse into the Indian Investment Behaviour
While India's youth is eager to save and invest, it's intriguing to see where the majority are placing their bets. A RBI study reveals that only 8% of Indians invest their savings in stock markets whereas a majority still invest their money in Fixed Deposits. Now let's delve deeper into the returns that some of the popular asset classes have given over the past 15 years.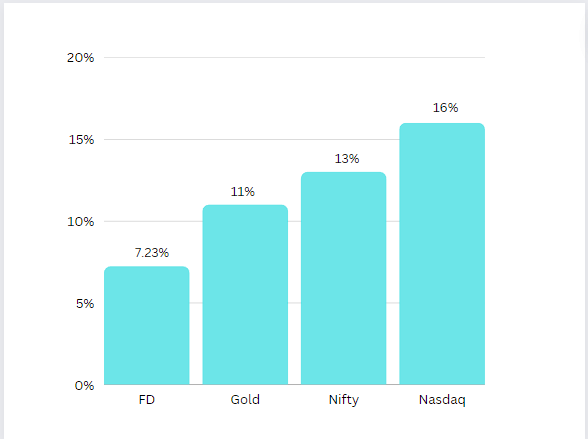 Considering these numbers, one can't help but wonder, "Is India investing right?"
Re-thinking Investment Choices
Despite offering the least returns among the lot, Fixed Deposits continue to be the preferred choice for 90% of Indians! Do the intricacies of financial markets deter many from exploring more lucrative avenues? If that resonates, we have a groundbreaking solution for you!
We're on the Brink of Something Special
We have carefully curated a product that's about to shake things up and could very well become your next favourite investment option! Why did we create this? Two reasons:
Untapped Potential: Despite the massive strides in the Indian markets over the last three years, the number of unique investors remains staggeringly low. With only around 6-8 crore mutual fund and equity investors combined, we see this as both a challenge and an immense opportunity.
Simplifying the Game: The key to ushering in the next wave of investors lies in simplicity. We believe in the power of uncomplicated products. Whether you're taking your first steps in the investment world or have been around the block, our products are designed for clarity and effectiveness.
The Revolution is Coming! Are You Ready?
At 76, India celebrates not only its rich history but also heralds a bright future. Stay tuned and get set for this groundbreaking revelation in the Indian investment landscape!
Join us in this new economic era and start investing with Liquide now! Our platform provides all the tools you need for insightful investment decisions. Don't miss out – download Liquide from the Apple Appstore or Google Play Store today and take control of your financial future.