ideaForge Technology IPO hits Dalal Street today: Should You Subscribe?
Ahead of IPO, Drone maker ideaForge raises Rs 255 crore from anchor investors. Is the IPO worth investing?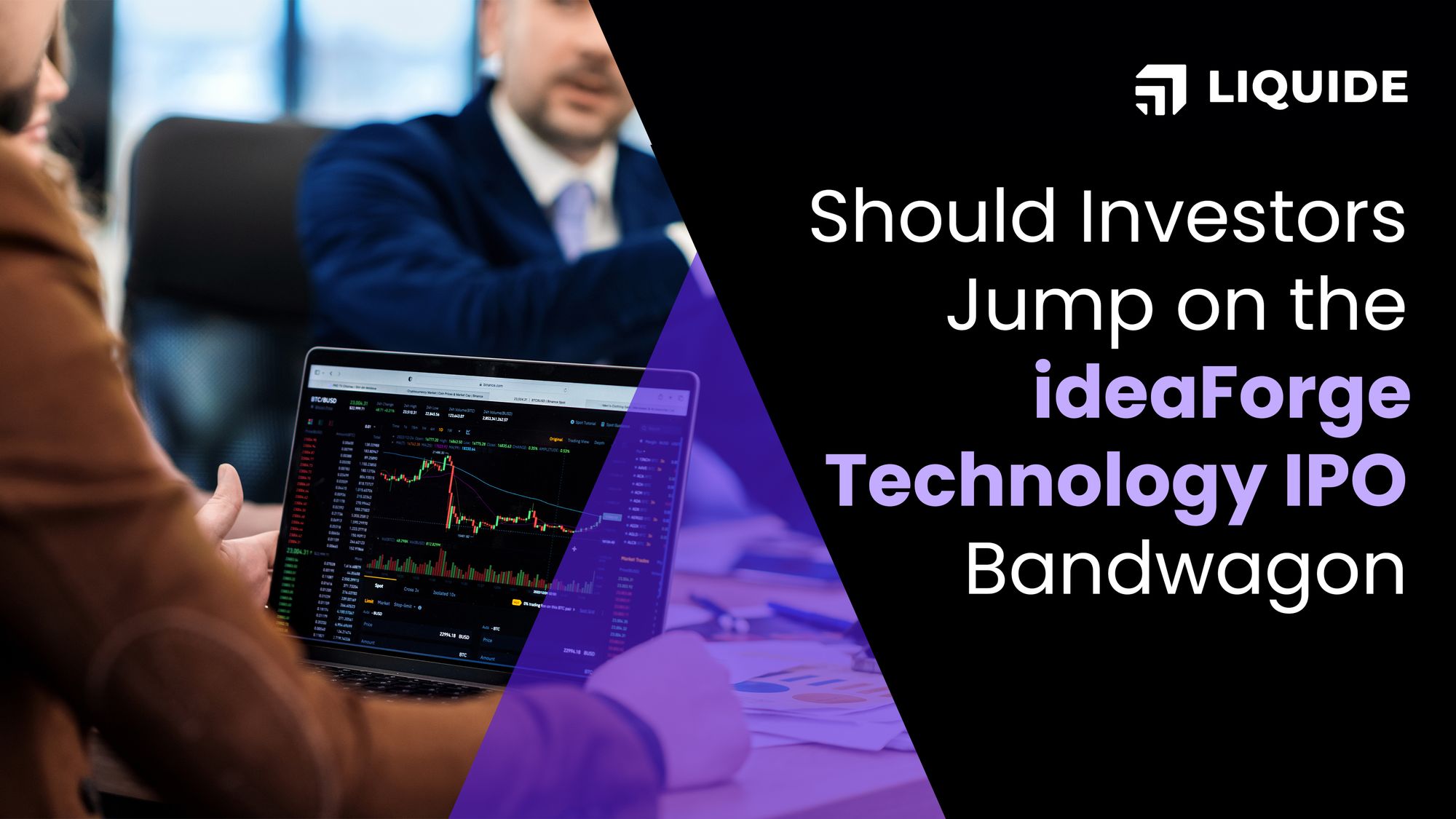 India's largest drone manufacturer, Ideaforge Technology Ltd, hit the street with its initial public offering (IPO) today. The IPO consists of a fresh issue of equity shares worth Rs 240 crore, along with an offer for sale (OFS) of up to 48,69,712 equity shares. In addition, the offer contains a reservation for subscription by qualified employees.
The issue, with a price band of Rs 638 to 672 per share, will close for public  subscription on Thursday, June 29. Proceeds from the fresh issue will be utilised for (i) debt payment, (ii) funding the working capital requirements of the company, (iii) investment in product development and (iv) for general corporate purposes.
Ahead of its IPO, the drone maker mobilised Rs 255 crore from anchor investors. It has allocated 37.93 lakh equity shares to 31 funds at Rs 672/ share, aggregating the transaction size to Rs 255 crore.
ABOUT IDEAFORGE
Established in 2007, ideaForge Technology Ltd is the largest drone manufacturer in India, accounting for ~50% of the market share. It operates the most extensive deployment of domestic unmanned aerial vehicles (UAVs) across India. Renowned for its surveillance and mapping drones taking off every five minutes on average, the Mumbai-based firm has an extensive range of customers, including the armed forces, central armed police forces, state police departments, disaster management forces, forest departments, and civilian customers.
ideaForge is acknowledged as a trailblazer in the Indian drone manufacturing industry. A strong order book, totalling ~Rs 192 crore as of March 2023, backs this dominance with ~96% of orders coming from government entities. Notably, the company set a crucial benchmark in 2009 when it became the first Indian company to manufacture vertical take-off and landing UAVs domestically. On a global scale, it holds the 7th position in the dual-use category (civil/defense) among drone manufacturers.
The firm has high customer retention, with ~94% of its consolidated revenue from operations between FY21-23 derived from repeat customers. Additionally, financial performance has been robust, with a five-fold growth in consolidated revenue over FY21-23, and net profit turning positive in the last two years, standing at Rs 320 million for FY23.
RISK FACTORS
However, investors should also be aware of the risk factors before investing. ideaForge has a significant working capital gap, and an inability to finance this could adversely affect the business. The company's net profit has also seen a declining trend, falling by 27% year-on-year in FY23 to Rs 32 crore, mainly attributed to an increase in Employee Stock Ownership Plans (ESOPs) granted to employees.
Additionally, based on FY23 performance, the issue appears to be aggressively priced, sporting a price-to-earnings (P/E) multiple of 87.5x.
VERDICT: SUBSCRIBE
ideaforge has a well-established track record, backed by a sturdy pipeline of orders and promising growth potential. While there have been fluctuations in the company's net profit, its revenue has surged exponentially over the years, painting a promising financial picture.
In terms of valuations, the company's P/E ratio, standing at a hefty 87.5x on FY23 earnings, indicates a rather aggressive valuation when compared to peers. However, the current Grey Market Premium (GMP) - a barometer of investor sentiment, suggests a stellar debut for the IPO. Thus, investors with a risk appetite eyeing immediate listing profits, may subscribe to the IPO. As for long-term investors, it might be more prudent to wait until the valuations cool off and the stock price stabilises before making an entry.

Discover exciting investment opportunities like the recent IPO of ideaForge Technology Ltd, India's largest drone manufacturer, through theLiquide. With features like LiMo, an AI-powered bot, and expert trade setups, Liquide provides valuable insights for making informed investment decisions. Stay updated with the latest market trends and explore a range of investment options. Download the Liquide app from the Google Play Store and Apple App Store today.