ICICI Bank Approves Delisting of ICICI Securities in a Rs 5,100 crore Share Swap Deal
ICICI Securities to delist and become a wholly-owned subsidiary of ICICI Bank, with a share swap ratio of 67:100.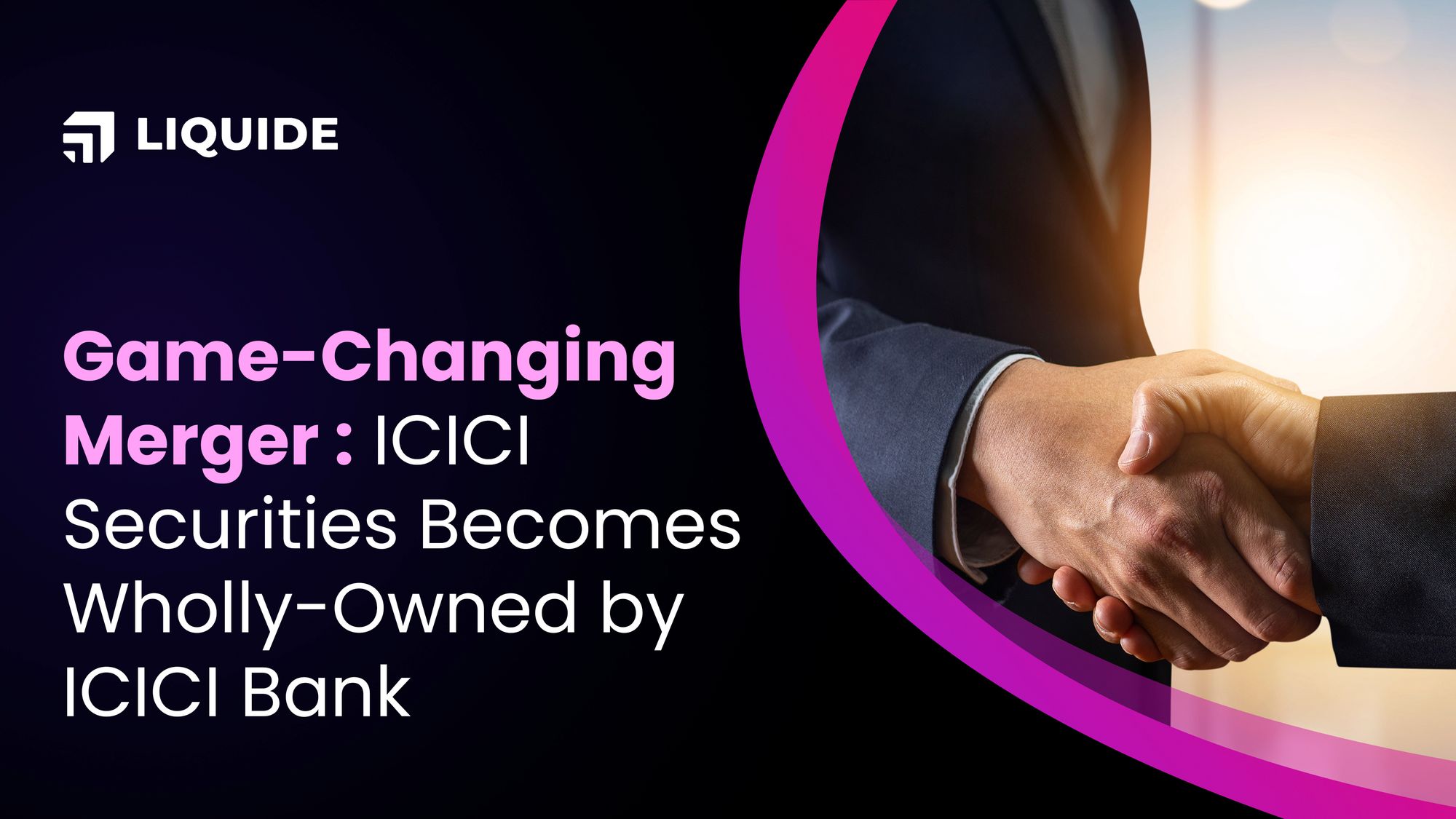 On Thursday, banking behemoth ICICI Bank announced plans to delist its brokerage subsidiary, ICICI Securities, in a share-swap deal valued approximately at Rs 5,100 crore ($621.8 million). This deal will end ICICI Securities' five-year stint as an independently listed company.

As of March 2023, ICICI Bank holds a 74.85% stake in ICICI Securities, reflecting the existing strong relationship between the two companies. After the approval of the scheme, ICICI Securities will become a wholly-owned subsidiary of the bank.

Share Swap Ratio

According to the private lender, its public shareholders will get 67 equity shares of ICICI Bank for every 100 equity shares. Any employees of ICICI Securities with employee stock options or stock units will receive equivalent options and units from ICICI Bank, in accordance with the share exchange ratio. Consequently, any stock options and employee stock units previously granted by ICICI Securities will be rendered null and void.

Regulatory Approval and Schedule

The delisting process is subject to the approval of ICICI Bank, shareholders, creditors, Reserve Bank of India, National Corporate Law Courts, Stock Exchanges, and other regulatory authorities. This transaction is expected to be completed within 12-15 months.

Financial Performance

ICICI Securities reported a consolidated net profit of Rs 262 crore in the fourth quarter of 2023, down 23% year-on-year. Operating income for the quarter was Rs 885 crore, slightly lower than the same period last year.

ICICI Bank on the other hand reported a consolidated net profit of Rs 9,985 crore in the fourth quarter of 2023, up 26.2% from Rs 7,910 crore in 2022. Total income was up 26% at Rs 53,992 crore.


Impact on Stock Price

On June 26, when ICICI Bank proposed to delist ICICI Securities, the share price of the latter surged by more than 10% that day. The rally was driven by the anticipation of a substantial premium, which, unfortunately for the investors, did not materialize.

On June 30, ICICI Securities shares closed at Rs 608.45 on the National Stock Exchange (NSE), down 0.9%. The share swap ratio implies an offer price of about Rs 628, indicating a premium of just about 3.2% to ICICI Securities' Friday close of Rs 608.45.

Boon or Bane for ICICI Securities shareholders?

By transitioning into a wholly-owned subsidiary, ICICI Securities and ICICI Bank are aiming to amplify their synergies and enhance services focused on their customers. Post-delisting, the shareholders of ICICI Securities are poised to enjoy the expanded breadth and diversity of ICICI Bank's operations, which promise greater revenue reliability and more liquid stock.

Additionally, compared to a standalone broking business, a bank provides a safer alternative. The shares of ICICI Securities have shown minimal movement and, until the previous week, had barely exceeded the initial public offering (IPO) price of Rs 520. Thus, it seems better for shareholders to possess shares of ICICI Bank, which has been on a steady upward trend. With a robust capital cushion, improving non-performing asset ratios, and expanding deposits, ICICI Bank projects a bright future.
Want to stay updated on the latest financial news and make informed investment decisions? Download the Liquide App from Google Play Store or Apple Appstore. With Liquide's innovative features like LiMo, an AI-powered bot at your service, you can access expert recommendations, portfolio health checkups, and real-time tracking, all in one place. Don't miss out on the opportunity to enhance your investment journey. Get the Liquide App today and empower yourself with the tools you need for successful investing.