HDFC Bank Q1 Results: Net Profit Jumps 29% to Rs 12,370 Crore
HDFC Bank reports impressive Q1 results with a 29% jump in net profit to Rs 12,370 crore, backed by strong NII and asset quality improvements. Learn more about this attractive investment opportunity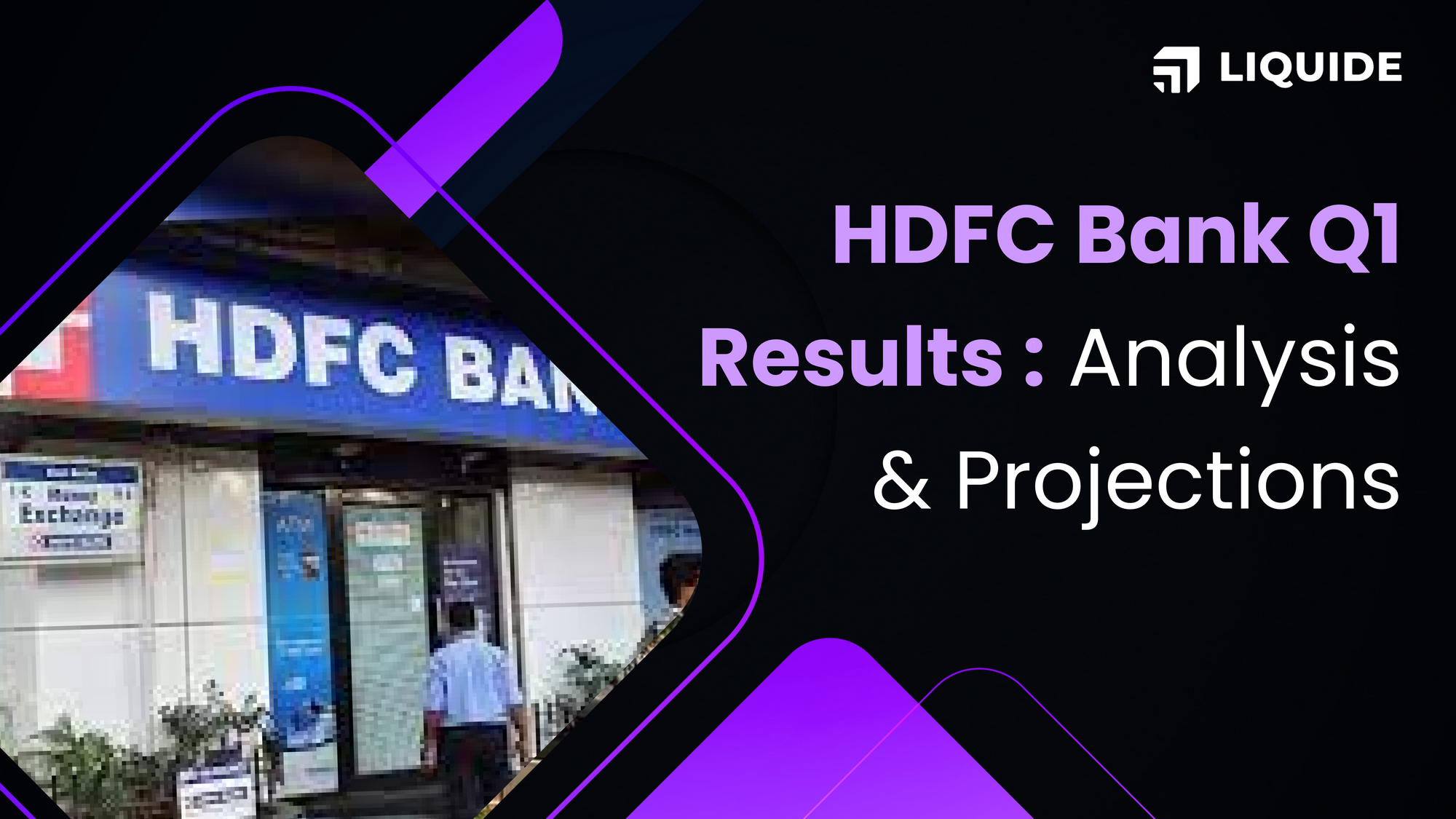 Introduction
HDFC Bank, India's largest private sector lender, announced its June quarter results on Monday, July 17, with a 29% increase in consolidated net profit to Rs 12,370 crore. Standalone net profit for the quarter rose 30% year-on-year to Rs 11,951.77 crore, beating street estimates. Analysts expected a net profit of Rs 11,580 crore for the April-June period, an increase of 26% year-on-year. In this blog post, we dig deeper into the performance results broken down by the numbers, providing insights to help you make an informed decision about HDFC Bank as an investment opportunity.
Analyzing the Numbers
HDFC Bank reported strong growth in its consolidated net profit for the April-June quarter (Q1 FY2024) of Rs 12,370 crore, up 29%, backed by strong net interest income (NII) and core net interest margin.

Consolidated net revenue grew 26% year-on-year to Rs 35,067 crore from Rs 27,844 crore in the same quarter last year. On a standalone basis, the bank's net revenue grew 27% to Rs 32,829 crore in Q1FY24 from Rs 25,870 crore in Q1FY23. These impressive numbers confirm HDFC Bank's ability to generate sustainable income and manage asset quality.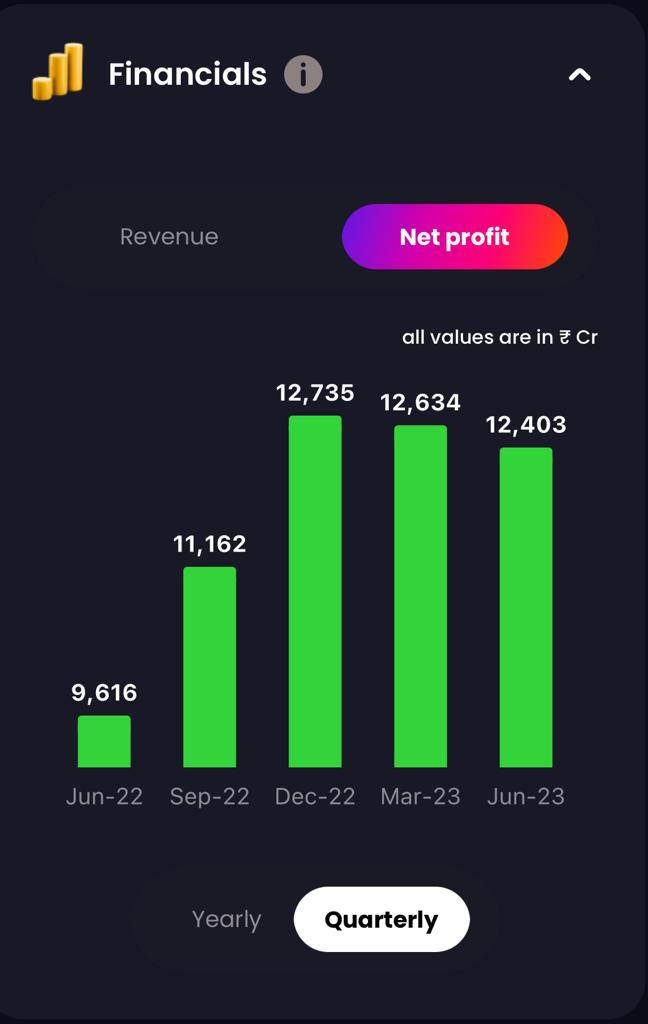 The bank's net interest income (NII) for Q1FY24 grew 21.1% to Rs 23,599 crore from Rs 19,481 crore in the previous corresponding quarter while core net interest margin (NIM) stood at 4.1% on total assets, and 4.3% based on interest-earning assets. Provisions and contingencies for the quarter declined to Rs 2,860 crore from Rs 3,188 crore in the year-ago quarter.
Deposit and Advances Growth: Strengthening Financial Position
HDFC Bank posted strong deposit growth in the first quarter, up 19.2% year-on-year. Total deposits totalled Rs 19.13 lakh crore, mainly led by growth in term deposits.
Sequentially the growth was 1.6% as generally, Q1 is a slow quarter. In addition, advance payments increased by 15.8% to Rs 16.15 crore, reflecting the Bank's strategic focus on personal loans, commercial and local bank loans, and corporate and wholesale loans.
Improvements in Asset Quality: Maintaining Healthy Ratios
HDFC Bank's commitment to maintaining sound asset quality is evident in its June quarter results. The gross non-performing assets (GNPA) ratio improved to 1.17% in Q1 FY2024 from 1.28% in the year-ago quarter. Similarly, the Net Non-Performing Assets (NNPA) ratio also improved to 0.30%, reflecting the Bank's effective risk management practices. These improvements highlight HDFC Bank's stringent credit quality control measures and reinforce its focus on maintaining high asset quality.  

Market Sentiment and Investment Potential
Shares of HDFC Bank also reacted positively to the upbeat growth outlook and closed ~2% higher at Rs 1678.9, reflecting the market's confidence in the bank's financial performance. At least five international brokerage firms, including Citi, JPMorgan, HSBC, Jefferies, and Morgan Stanley, have recommended either a 'buy' or 'overweight' position on the stock, with a target price exceeding Rs 2,000.
The bank's solid financial performance, strategic commitment, and market positioning make it an attractive investment option. With a strong focus on innovation and new technology, HDFC Bank is well-positioned to capitalize on future opportunities and maintain its growth trajectory. The merger of the bank with the Housing Development Finance Corporation (HDFC) will further strengthen its position and strengthen its ability to deliver value to its shareholders.
Conclusion
HDFC Bank's Q1 results demonstrate the company's ability to deliver continued growth despite industry challenges. The Bank's impressive increase in net income, growth in deposits and advances, and improvement in asset quality are evidence of the Bank's resilience and sound financial management. With positive market sentiment and a promising future outlook, HDFC Bank has proven to be a good investment opportunity for long-term investors seeking stability and growth potential.  
Discover a world of possibilities with Liquide, offering powerful features like LiMo, expert-recommended trade setups, real-time market analysis, and comprehensive screeners. Stay informed with periodic updates and unlock the potential of intelligent stock trading at your fingertips. Download the Liquide app from Google Play Store or Apple App Store to enhance your investment journey and seize profitable opportunities in the dynamic world of stock trading.

Disclaimer:
As with any investment, it is important that investors do their own research, assess their risk tolerance and consult financial professionals before making any investment decision.