Bajaj Finance Q2 FY24 Results: Analysis & Future Projections
Here's a sneak peek into Bajaj Finance's September quarter results; Analysis, market reaction, and future projections.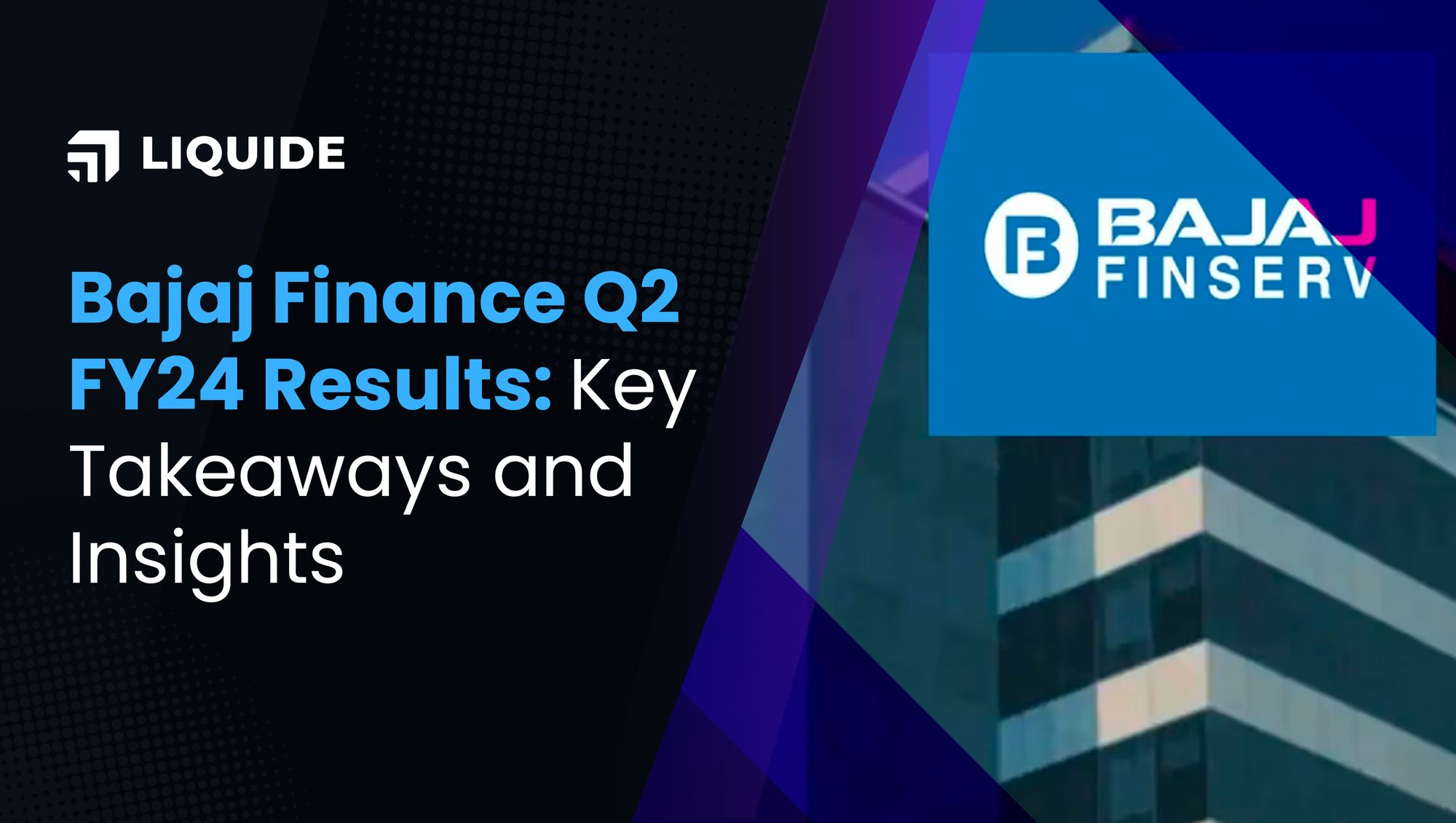 Bajaj Finance, a renowned name in the Indian non-banking financial sector, has unveiled its consolidated financial results for the second quarter of the fiscal year 2024. These results not only reflect its consistent growth but also hint at future possibilities. In this blog, we'll dive into a detailed analysis of Bajaj Finance's Q2 FY24 results, alongside the market's reaction and what investors can anticipate in the days ahead.
A Closer Look at Q2 Financial Performance
For the September quarter, the company reported a consolidated revenue of Rs 13,381 crore, which is a significant 34.1% increase over Rs 9,972 crore reported in the year-ago quarter.
Additionally, net profit jumped 27.7% year-on-year to Rs 3,550 crore. The profit growth can be attributed to several pivotal factors, foremost among them being the remarkable increase in net interest income (NII). The company's consolidated NII soared by 26% YoY, reaching Rs 8,845 crore in Q2 FY24 vs Rs 7,002 crore in the year-ago quarter.
While this growth is commendable, it falls just short of market expectations, which had estimated a 30% YoY surge to Rs 3,626 crore.
Notably, Bajaj Finance recorded a 26% increase in the number of loans booked in the reporting quarter. The company booked 8.53 million loans in Q2FY24, as compared to 6.76 million in the corresponding period of the previous year.
NIM and Cost of Funds
Bajaj Finance experienced a decline in its net interest margin (NIM), with a sequential drop of 14 basis points. This drop primarily resulted from the increase in the cost of funds during the quarter. The cost of funds for the company was 7.67%, representing a 6 basis point increase from the previous quarter.
Focus on Asset Quality
Another significant positive from Bajaj Finance's Q2 results is the improvement in asset quality. Gross non-performing assets (NPAs) dwindled to 0.91%, while net NPAs dropped to 0.31%. In comparison to the preceding year, this signifies a significant reduction from 1.17% and 0.44%, respectively. Stage 3 assets, indicating potential loan defaults, witnessed a modest increase.
Assets Under Management (AUM)
Bajaj Finance's assets under management (AUM) witnessed substantial growth, reaching Rs 2.9 lakh crore in Q2FY24, a leap from Rs 2.1 lakh crore in the previous year. Notably, two and three-wheeler finance experienced the highest growth, surging by 63%.
Market Reaction and Investor Sentiments
A day after Bajaj Finance's Q2 results were announced, the market exhibited mixed sentiments. The stock experienced some volatility, eventually closing the day 2.8% lower at Rs 7,866.55 on the National Stock Exchange (NSE).
Future Projections
Numerous brokerage houses have shared their opinions on Bajaj Finance stock after its Q2 earnings announcement. While many have retained their earlier views, a few have revised their forecasts for the NBFC firm.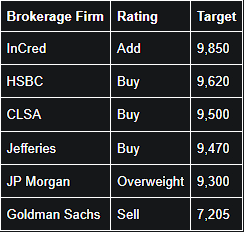 Unsure whether to buy, hold, or sell Bajaj Finance? Ask LiMo, India's first-ever AI copilot for stock investing that provides both a judgement and the reasoning behind it. For an in-depth grasp of the financial markets and potential investment avenues, delve deeper with Liquide. Boasting advanced tools like LiMo and thorough market insights, Liquide equips you with the knowledge to make informed investment decisions.
Download the Liquide app now from the Google Play Store or Apple App Store and embark on a journey of informed and successful investing. Don't miss out on the tools that can shape your financial future.