ASK Automotive IPO Closes Tomorrow: Should You Subscribe?
Get a detailed overview of ASK Automotive's IPO, including GMP, verdict, issue details, and the company's strengths and risks.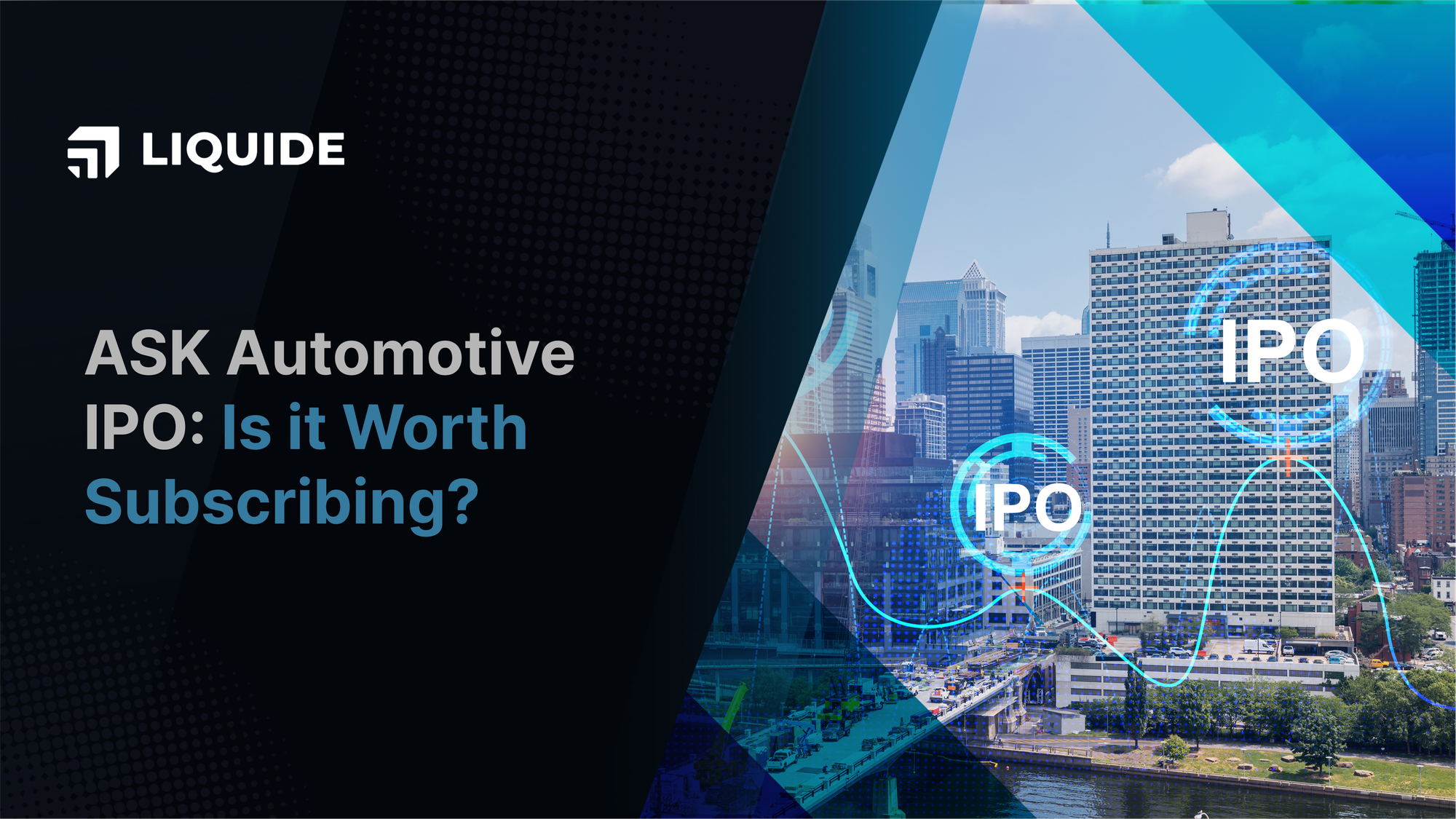 The initial public offer (IPO) of ASK Automotive Ltd will close tomorrow on Thursday, November 9. Specializing in the production of brake shoes and advanced braking systems for two-wheelers, the company also provides aluminium light-weighting precision solutions, wheel assemblies, and safety control cables for automotive and other industries.
ASK Automotive IPO Price: ASK Automotive has announced a price band of Rs 268 to Rs 282 per share for its IPO.
ASK Automotive IPO Opening Date: Subscriptions for the IPO started yesterday on Tuesday, November 07.
ASK Automotive IPO Size: The firm seeks to raise Rs 834 crore through this public offering, which is entirely an Offer for Sale (OFS).
How to Apply for ASK Automotive IPO: Prospective investors can bid in lots, with each lot consisting of 53 shares of the company. To apply for the IPO, the minimum investment is set at Rs 14,946 (calculated as 282 x 53).
Allotment Timeline: According to the IPO schedule, the ASK Automotive IPO share allotment is expected to be finalized on November 15, 2023.
ASK Automotive IPO Listing Date: The public offer is anticipated to debut on BSE and NSE on the 20th of November 2023.
ASK Automotive GMP: According to market observers, shares of ASK Automotive are trading at a grey market premium of Rs 45 (a premium of 16% over the IPO price) as of today.
ASK Automotive Anchor Round
Before the IPO's launch, ASK Automotive raised Rs 250 crore from 25 anchor investors on Monday, November 6. Morgan Stanley, Goldman Sachs, BNP Paribas Arbitrage, Societe Generale, Nippon Life India, ICICI Prudential Mutual Fund, SBI Life Insurance Company, Tata Mutual Fund, Edelweiss Trusteeship and Bajaj Allianz Life Insurance Company were among the notable investors who participated in the anchor round.
About ASK Automotive Ltd
ASK Automotive stands out as a top supplier of brake shoes and high-tech braking systems for two-wheelers, catering to the six leading two-wheeler Original Equipment Manufacturers (OEMs) in India, who collectively hold about 93% of the market.
The company has an extensive production footprint with 17 manufacturing facilities, encompassing a joint venture and a site currently being developed. Additionally, it has global alliances with entities in Japan, Canada, Brazil, and other nations.
Strengths
Dominant Market Position: ASK Automotive holds a prominent status in the automotive sector as India's foremost producer of brake shoes and advanced braking systems for two-wheelers, commanding a ~50% market share.
High-Profile Client Expansion: The firm has broadened its client base to include leading electric vehicle (EV) brands such as TVS Motor, Ather, Hero MotoCorp, Greaves, Bajaj Auto, and Revolt, enhancing its market presence.
Steady Financial Performance: From FY21 to FY23, the firm exhibited impressive growth, achieving a 29% compound annual growth rate (CAGR) in Revenue, 9% in EBITDA, and 8% in Net Profit.
Impressive Return Metrics: In FY23, the Return on Average Equity was at a healthy 19%, and the Return on Average Capital Employed reached 22%, outperforming many of its competitors.
Lean Balance Sheet: The firm has been able to generate positive cash flow from its operational activities in the last three fiscals. Additionally, its average EBITDA margin during this period is about 10.8%, aligning with industry standards.
Key Concerns
Client Dependence: Over half of the company's revenue comes from its top three clients, with the top client accounting for ~30% over the last three fiscal years. Any loss or decreased business from these clients could negatively impact the company's operations and financial health.
Joint Venture and Subsidiary Concerns: The company's joint venture and subsidiary have a history of losses and negative net worth, and it's uncertain whether they will become profitable in the future.
Rising Debt Levels: Debt has been consistently increasing, with total borrowings reaching Rs 387 crore as of June 30, 2023. This has resulted in the debt-to-equity ratio climbing from 0.13 in FY21 to 0.49 in FY23, and further to 0.57 by June 2023.
Working Capital Requirements: The business demands significant working capital and capital expenditures. It may need additional funds, which if not managed well, could negatively affect the company's operational results and financial standing.
Our Verdict: Subscribe
ASK Automotive, India's leading brake system manufacturer, is favoured by major two-wheeler brands and shows solid revenue growth. Despite a slight dip in profits for FY22, which aligns with global trends post-pandemic, the overall performance remains strong.
With a P/E multiple of 40 for projected FY24 earnings, the IPO seems fully priced factoring in the near-term positives. Nevertheless, the firm's outlook is promising, particularly with the expected surge in electric vehicles (EVs). ASK Automotive is strategically positioned to capitalize on this trend, catering to essential market players and developing products tailored for a variety of EVs, potentially increasing its presence in this segment.
Considering its solid foundation, reliable financial performance, and potential for growth, it is advisable for investors to consider this offering for long-term investment.
Unlock a world of financial opportunities with Liquide, the ultimate app for the modern investor. Featuring advanced tools like LiMo, India's pioneering AI co-pilot for stock investing, Liquide empowers you with insights that can guide your financial journey. Stay updated with thorough market analysis, expert recommendations, and real-time information. Download the Liquide app today from the Google Play Store or Apple Appstore and embark on a journey of informed and successful investing. Don't miss out on the powerful features that can shape your financial future.